How much of a Mountain Dew fan are you? If you're a 10/10, then we have your summer adventure planned.
Mountain Dew is opening their MTN DEW Outpost on Saturday, June 4. Over eight decades after the beverage was founded in the hills of Tennessee, MTN DEW takes over the Adventure Center at Doe Mountain – the main entry point to 8,600 acres of rugged mountain wilderness that sits outside the town of Mountain City, Tennessee.
What can you do there? Off-roading, archery practice, ecological hikes, and birding tours!
Starting with an official flag raising on opening day, visitors can participate in a range of free outdoor and DEW® adventures, including the MTN DEW Outpost Flavor Adventure where consumers can try a variety of never-before-released MTN DEW flavors.
While the MTN DEW Outpost has a short-term presence at Doe Mountain, it leaves a lasting impact on the Mountain and surrounding community. Its opening marks a new era for Doe Mountain as MTN DEW funds new projects on the mountain, including an archery course and expansion of trails that open access to 3,000 acres of land previously unexplored at the Mountain. MTN DEW Outpost visitors can also enjoy a new mountainside overlook and viewing platform with an epic sight of Mountain City.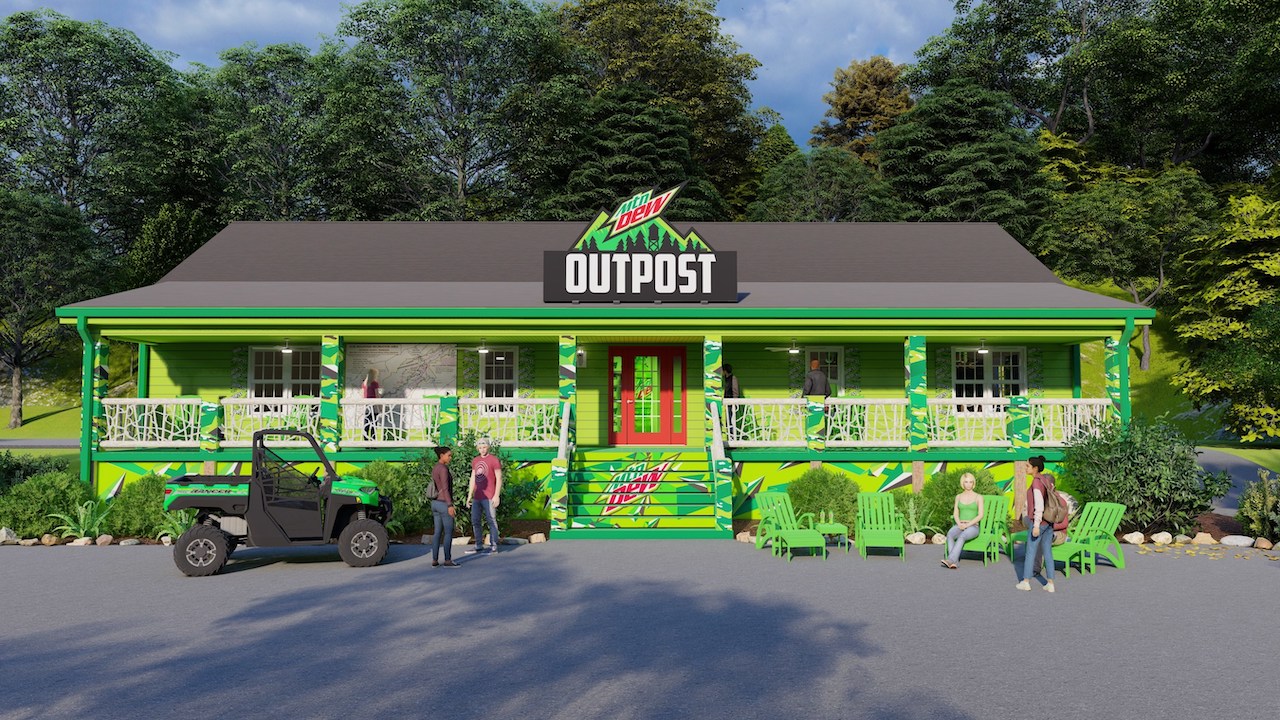 "MTN DEW Outpost honors DEW fans' bold approach to flavor and outdoor adventure," says Pat O'Toole, chief marketing officer, MTN DEW. "The mountain projects we've funded, along with the variety of activities we're offering fans, back our commitment to helping nature lovers access more of the great outdoors. In addition to mountain activities we're hosting, this is the first time we're offering fans the opportunity to try never-released flavors at the MTN DEW Outpost Flavor Adventure. Fans can sample six new flavors and vote for their favorite, helping MTN DEW decide whether any of these flavors will be released in the future."
"As Doe Mountain's popularity begins to increase during the start of summer, this is the perfect time for MTN DEW to revisit its roots and encourage those who are local or traveling to get outside and visit our mountain," says Shawn Lindsey, executive director, Doe Mountain Recreation Area. "The new programs and activities we can introduce as a result of the MTN DEW Outpost ultimately benefit tourism for the entire state of Tennessee."
The MTN DEW Outpost opens daily from June 4 to June 12, 2022, from 8 a.m. Eastern Time until dusk. The brand is providing complimentary mountain passes for daily visitors throughout the duration of MTN DEW Outpost, which provides access to Doe Mountain, all DEW-sponsored activities and the MTN DEW Outpost Flavor Adventure. Doe Mountain annual pass holders are welcome to visit the MTN DEW Outpost but need to register for all activities on-site. Visitors must be 18 years old or accompanied by a parent or legal guardian.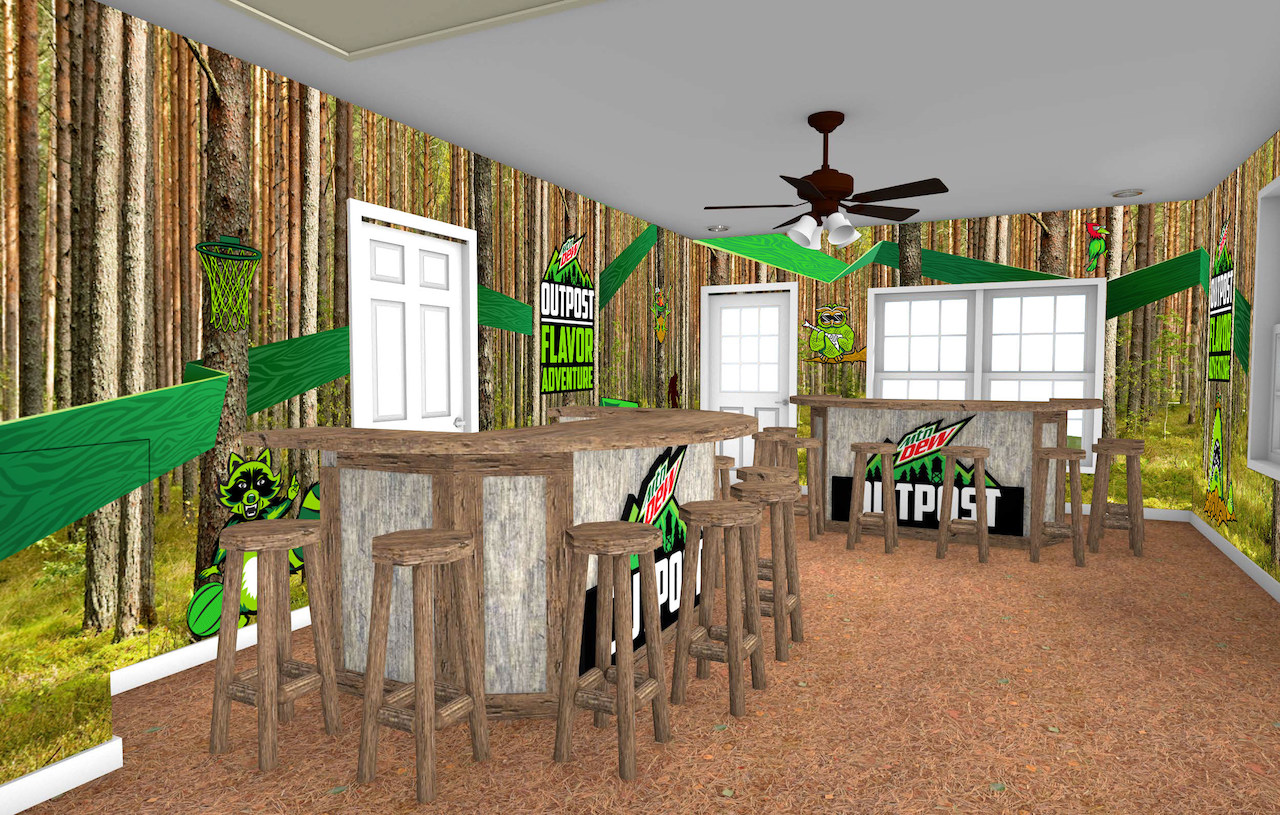 Polaris, the official ATV partner of MTN DEW Outpost and global leader in powersports, donated four off-road vehicles to support development of the new mountain projects, including the Sportsman 570 Premium, Sportsman 570 Trail, Sportsman 570 EPS Utility and Sportsman 570 Touring. Following the event, these four vehicles will support Doe Mountain trail maintenance, construction and transportation needs for staff.
When you're done with your outdoor adventures, sit back and sip on six unreleased DEW flavors at the outpost.
Stay up-to-date on the latest MTN DEW Outpost news by visiting www.MTNDEWOutpost.com and following @MountainDew on Twitter, Facebook and Instagram.