It's no surprise that Woody Harrelson loves Marijuana. The three-time Academy Award nominated actor was actually arrested in 1996 in Kentucky after attempting to challenge the state law which did not distinguish between industrial hemp and marijuana. As an activist, he symbolically planted four hemp seeds.
Almost exactly 26 years later, the cannabis supporter is, not only highly respected for vocalizing his love for the plant, but he's going into business with it.
Harrelson just opened the doors to The Woods WeHo, in the heart of West Hollywood, California. It's described as "a tasteful elevation of the retail cannabis experience designed for every kind of cannabis devotee."
The Woods Dispensary is a joint venture with Bill Maher and Erba Markets founders Devon Wheeler and Jay Handal, as well as Thomas Schoos; the brainchild designer behind locations like TAO New York and Las Vegas.
Located at 8271 Santa Monica Boulevard, West Hollywood, CA 90046, The Woods infuses the OG Northern California, sun grown, organic approach with the conscious and curious consumer of Southern California.
They will also open a consumption lounge, event space and a neighborhood bar, set to launch Summer 2022.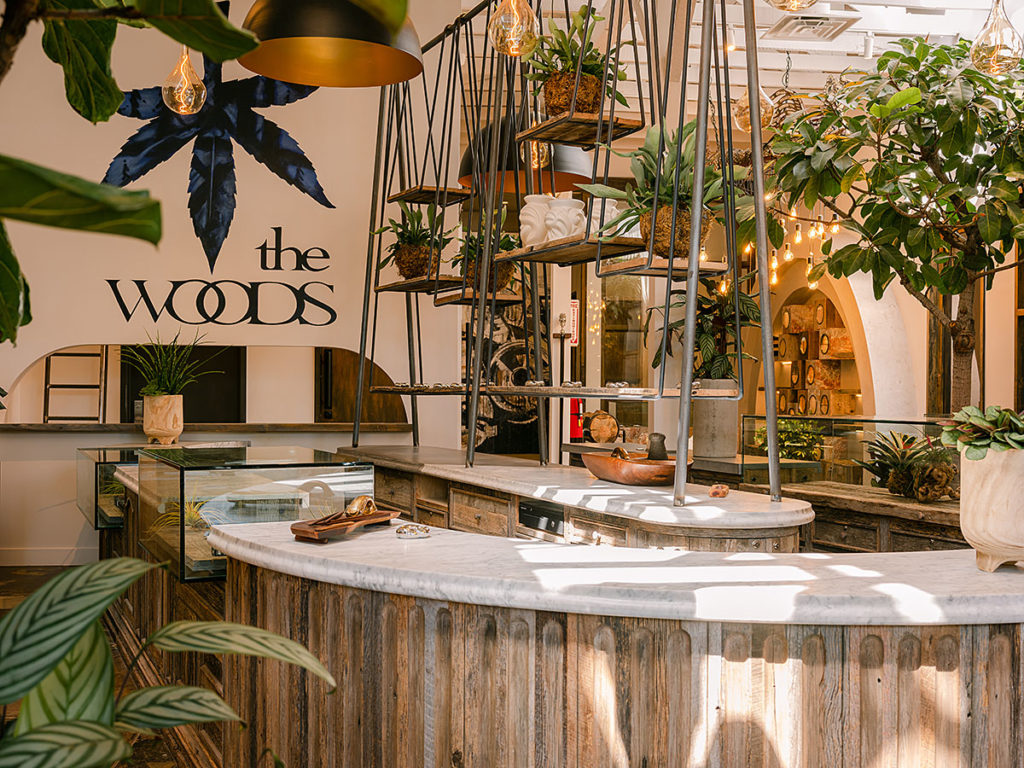 It turns out that Devon Wheeler and Woody Harrelson were once neighbors. When they visited the space, which was previously Thomas Schoos' work studio, Harrelson knew it needed to transform into a cannabis community.
"Woody had this concept for decades but never anticipated it would happen in our lifetime," says Wheeler. "Our goal is essentially to return the legacy operators' work to the forefront before it gets washed out by corporations. The Woods is all about getting back to basics with nature and cannabis."
Think… Zen. That's what they strive for the vibe to be.