*NSYNC might not be releasing music, but they are releasing clothing. The boy band announced their latest collection of high-quality branded merchandise.
Launching today, *NSYNC fans can live and breathe nostalgia while wearing pieces from a new limited-edition apparel collection inspired by the band's tunes.
In collaboration with merchandise partner, Epic Rights, *NSYNC elevates from traditional music merchandise into a true lifestyle brand with the launch of the *NSYNC Lifestyle Collection, available for a limited time in the band's official online shop. The pieces are designed to be a tribute to some of the band's most popular songs with a spin on today's trends, offering a truly unique capsule. With its vibrant colors and bold graphics, this collection offers an opportunity for fans to express themselves with their perfect match. All the items are developed with high-quality heavy weight cotton comfortable enough to lounge in, chic enough to go out in.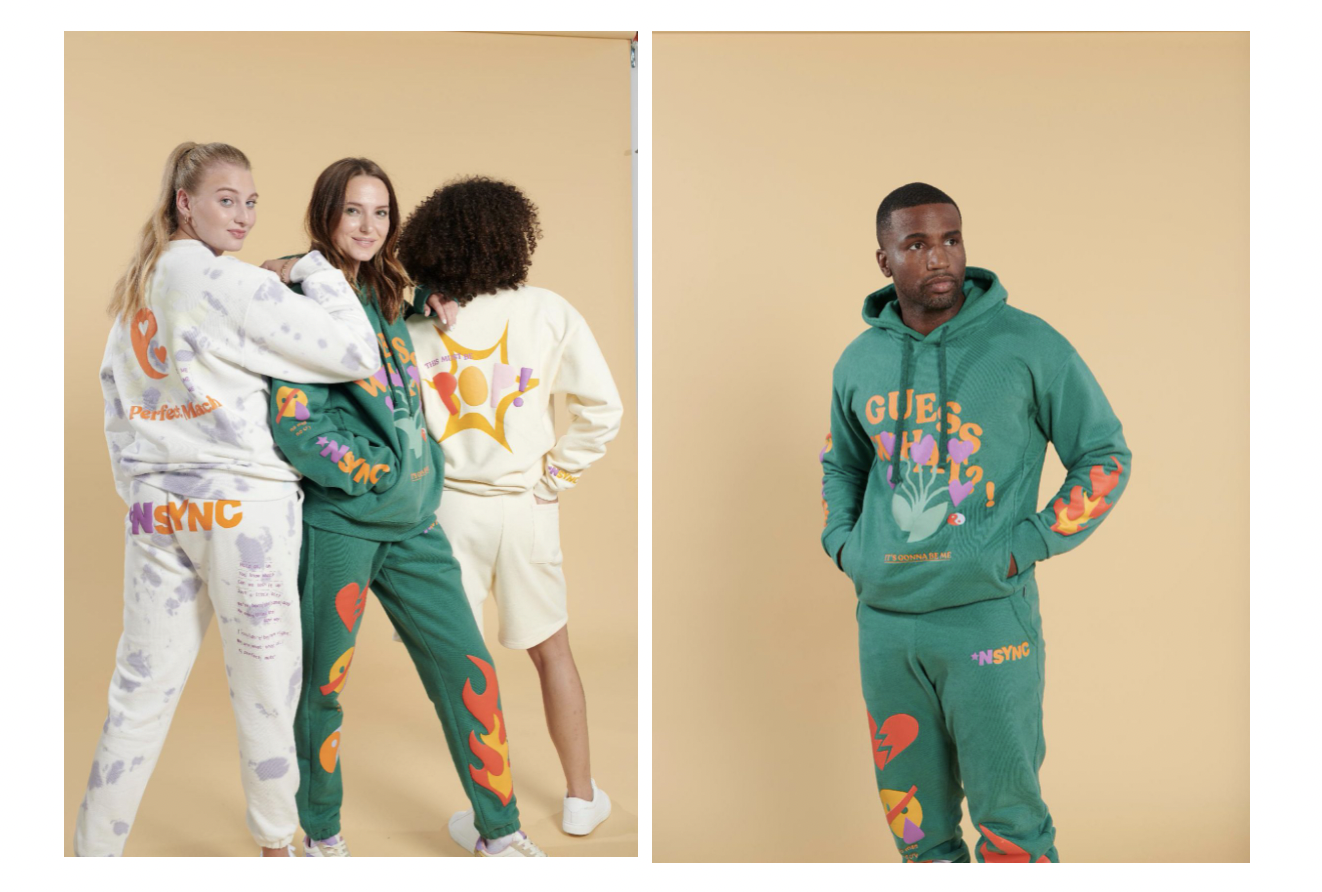 "This new lifestyle collection feels like an evolution in merch style for us." said the band. "It's been fun working together creating a new aesthetic and we are excited to share it! Hope the fans and everyone feel this special line!"
"Since we started working with the band, they have expressed a deep interest in creating something unique." said Jesper Poulsen, Epic Rights' SVP of Artist & Brand Development. "That was our main driver for this capsule, capturing the spirit of the guys, delivering high quality and without stating the obvious. These pieces are going to turn heads."
The exclusive capsule is available now at https://nsync.com.