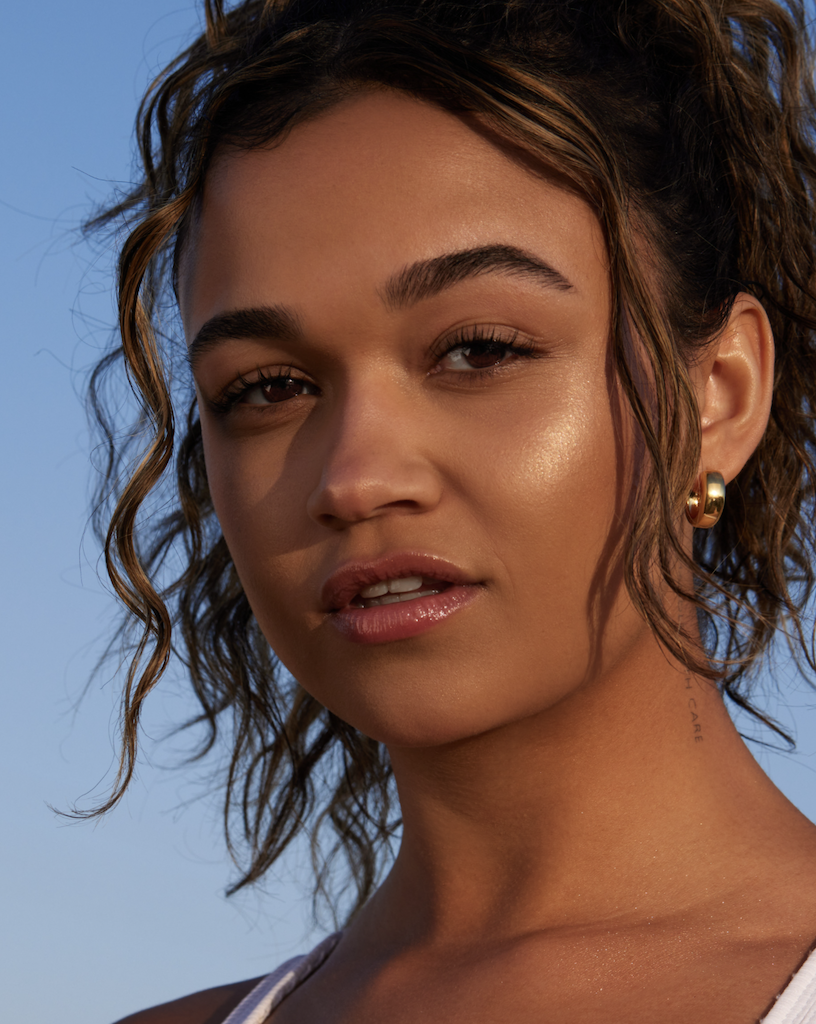 Actress Madison Bailey joins the #fentyfamily as Fenty Beauty and Fenty Skin's newest Fenty Face in 2022.
"Everything Rihanna touches is iconic and to be invited to be a part of it is so special. I know my younger self would be going absolutely wild! I just love makeup, I love everything the brands stand for. I love the inclusivity," says Bailey.
When Rihanna launched Fenty Beauty in 2017, she sought to help "everyone feel beautiful and recognized, no matter their race, ethnicity, culture or personal style."
Fast forward to 2020, Rihanna launched her clean, vegan and eco-friendly skincare line, Fenty Skin, and amplified her unwavering mission to provide simple and effective beauty solutions for all.
As a result, Rihanna ignited a beauty movement and "a community that supports and uplifts each other." It is with these brand ethos that Rihanna personally selected Madison to create dynamic content and represent Fenty Beauty and Fenty Skin to further proliferate the momentum of "Beauty For All."