This holiday season I decided to add a few items to my collection of Christmas decorations from Lights4fun.
First, I chose the Jolly Waving Santa Christmas Inflatable. Thanks to the built-in LED lights, this Santa creates a glowing display at night. The 4 built-in LED lights remain cool so this holiday decoration is super safe for display both indoors or outdoors around fabrics, foliage and little fingers inflatable Santa is fully waterproof so he can be safely placed outside. He comes with ground stakes and a cord to secure him in place in windy weather. Simply plug in and watch your 6ft Santa inflate in moments!
Santa's Cafe Miniature Village Decoration
A beautiful Hand-painted miniature in festive colors and finished with glowing LED lights. It is a great addition to my collection of miniatures.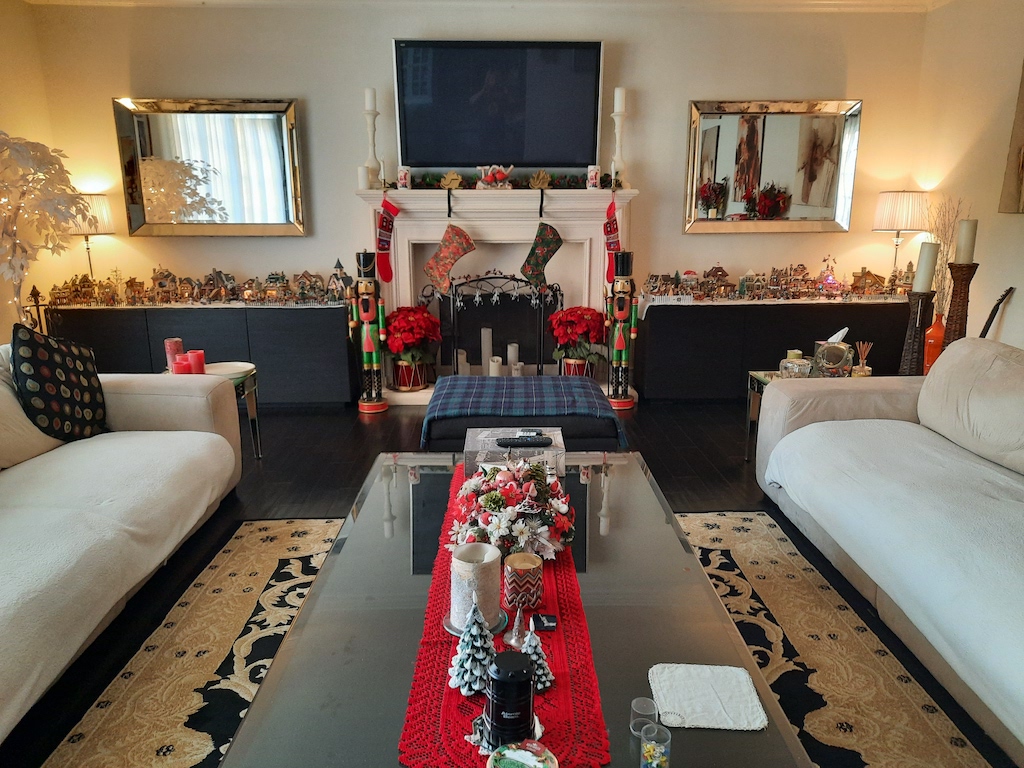 Elegant Reindeer String Lights
The 10 reindeer fairy lights are an elegant addition to any home. Spreading across 5.5ft of cable, each reindeer cap houses one warm white LED for a charming glow. A firm favorite for decorating mantels.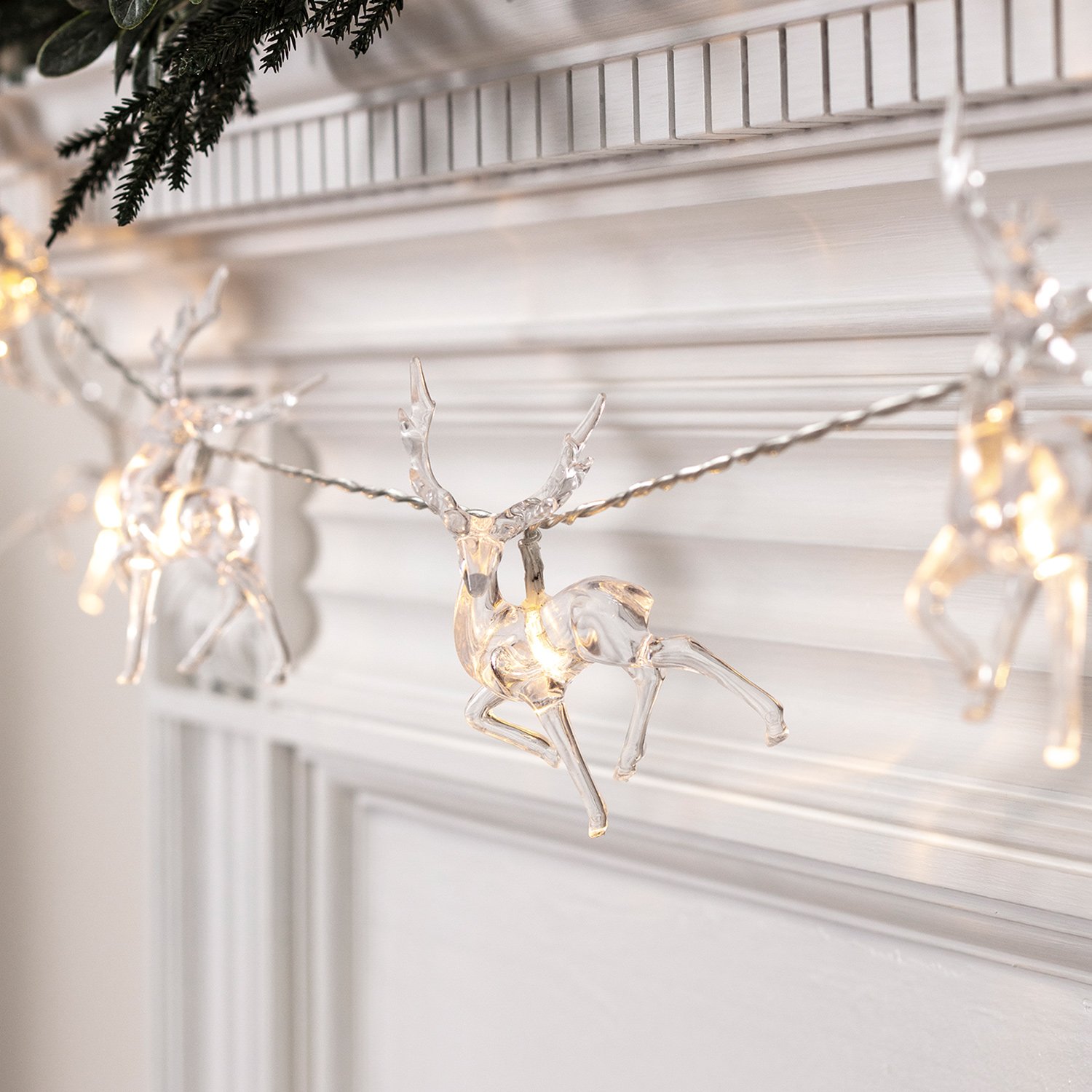 Simply insert the batteries and set to the handy timer function for 6 hours of shine at the same time each night.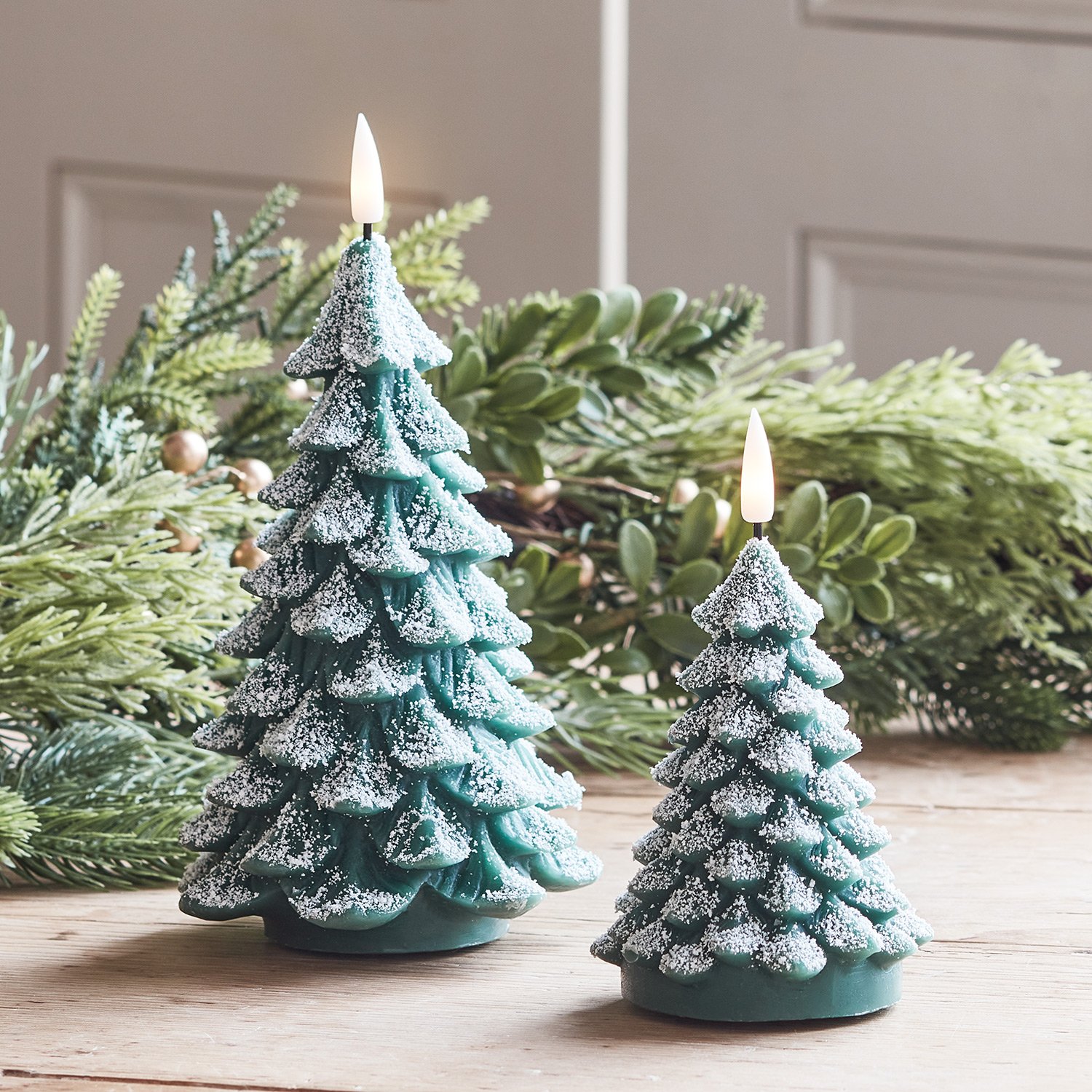 TruGlow Snowy Evergreen Tree Flameless Candles (Set of 2)
These TruGlow Christmas tree candles are the perfect decoration, whether displayed on your mantle or used as a table centerpiece. – the wick and flame have been meticulously designed to perfectly emulate a real 'just-lit' candle creating a warm & inviting ambience. It comes with batteries. Simply flick the switch to 'ON' or 'TIMER' on their base to illuminate. It also included a super-handy remote so you can turn the candles on and off with ease or to control the timer function & set the candles to illuminate at the same time each day for 6 hours.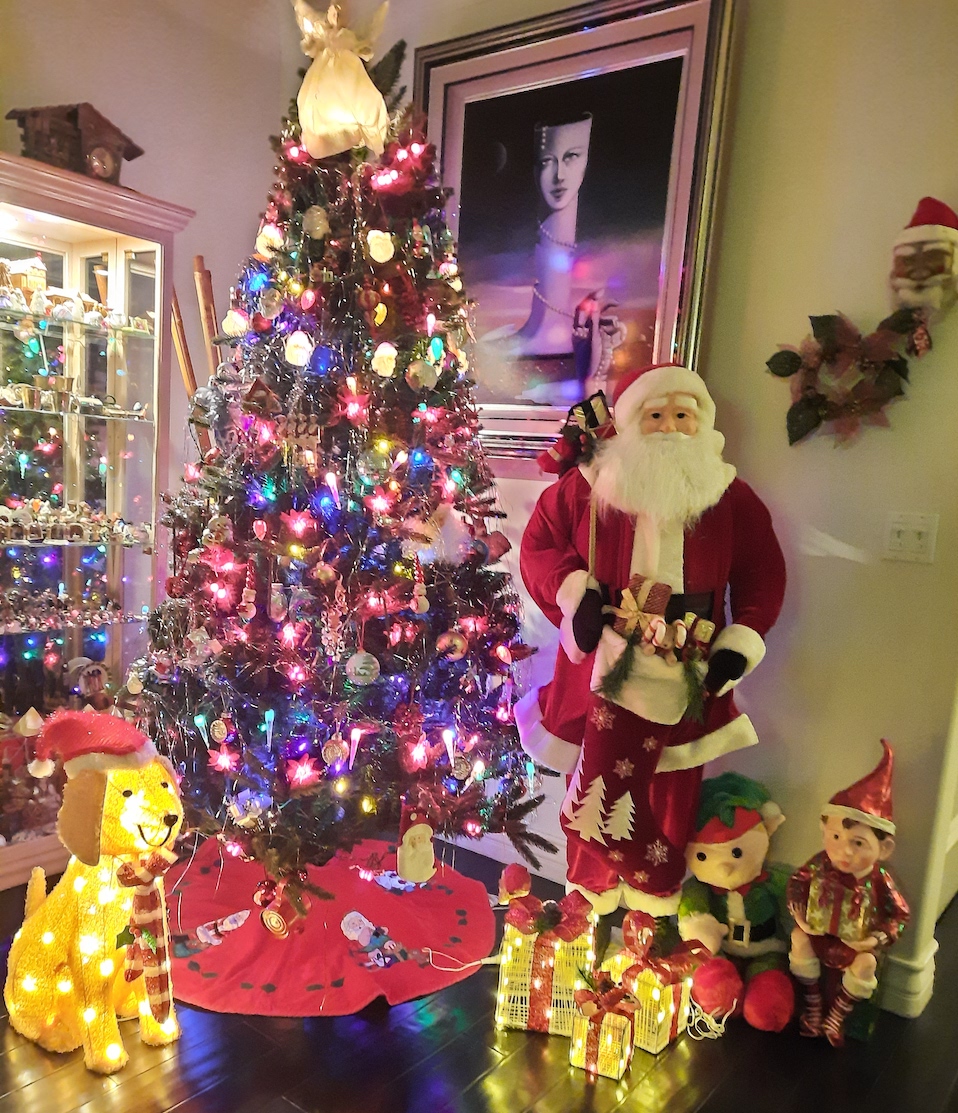 To finish the look of my tree decorations I added a 3 present boxes that light up the room as well as Santa's best friend Wally the dog. Absolutely charming.
Check out www.lights4fun.com they have a tone of great decorations for all seasons.
Merry Christmas to all!