I was just eighteen years-old when I received my very first bottle of Miss Dior Eau de Parfum, from the renowned house of Christian Dior. I fell in love with the scent and remained in love with it to this day. So, on my Christmas wishlist I listed quite a few CD beauty products including the reinvented Miss Dior EDP.
The new Miss Dior fragrance is like a Centifolia Rose, where its honeyed and peppery notes reign over a delectably creamy velvet heart. It is embroidered with fresh Lily-of-the-Valley notes, an apricot-tinged Peony accord, and powdery Iris notes. At the base, slight notes of tender wood envelop the composition.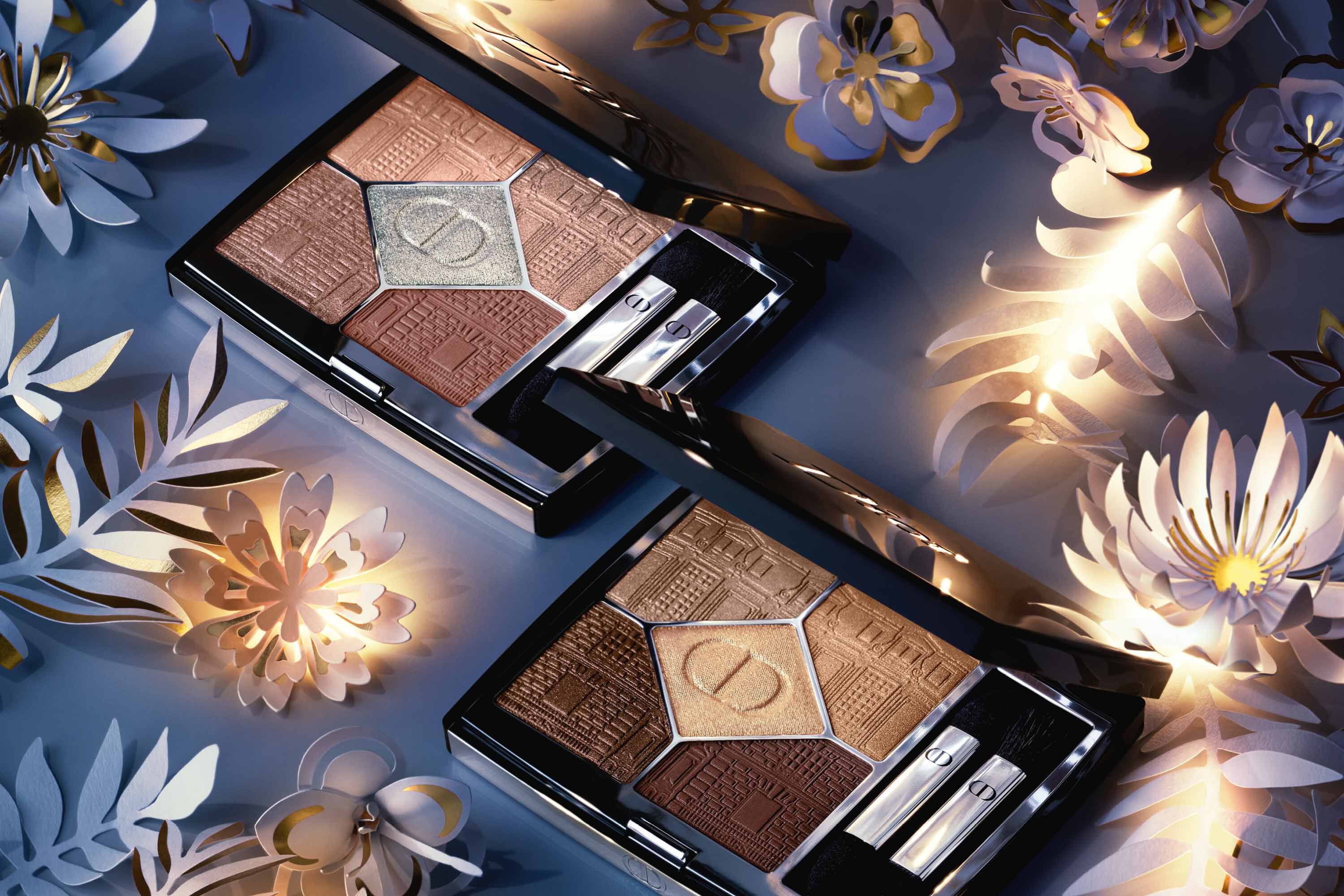 Also on my list:
5 COULEURS COUTURE – THE ATELIER OF DREAMS LIMITED EDITION
The 5 Couleurs Couture makeup palettes are available in velvet, matte and satiny finishes.
DIORSHOW 24H* STYLO Waterproof Eyeliner
The new Diorshow 24H* Stylo is a waterproof eyeliner that defines the eyes with a precise stroke of bold color. The creamy texture of the eyeliner glides on the skin for waterproof eye makeup with 24h* . It includes a built-in sharpener and smudge tip to blend color for a smoky eye effect. It comes in various colors. I chose Sparkling Taupe and Sparkling Brown.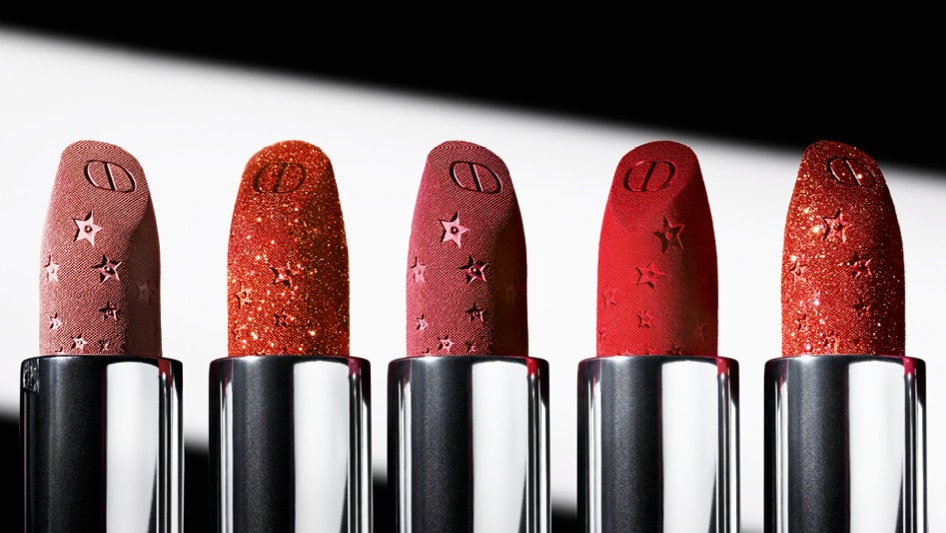 For the lips: I just went crazy and listed:
ROUGE DIOR – THE ATELIER OF DREAMS LIMITED EDITION
Rouge Dior is available in 4 exclusive shades with different finishes: Winter Poppy, a vibrant velvet red, Red Pansy, a matte red-brown, Pink Rose, a natural satiny pink, and Sparkling Peony, a bold metallic burgundy.
DIORIFIC – THE ATELIER DREAMS LIMITED EDITION
For The Atelier of Dreams limited edition, the lipstick stick is adorned with a motif recreating the architectural lines of the House of Dior's emblematic facade. The packaging alone is truly unforgettable.
Lips are enhanced in four new elegant shades with satin or matte finishes: the Diorific lipstick comes in Rose d'Hiver, a rosewood, Rouge Capucine, a vibrant red, Taupe Ispahan, a carnal brown, and Midnight Corolle, a bold plum. I asked for all of them.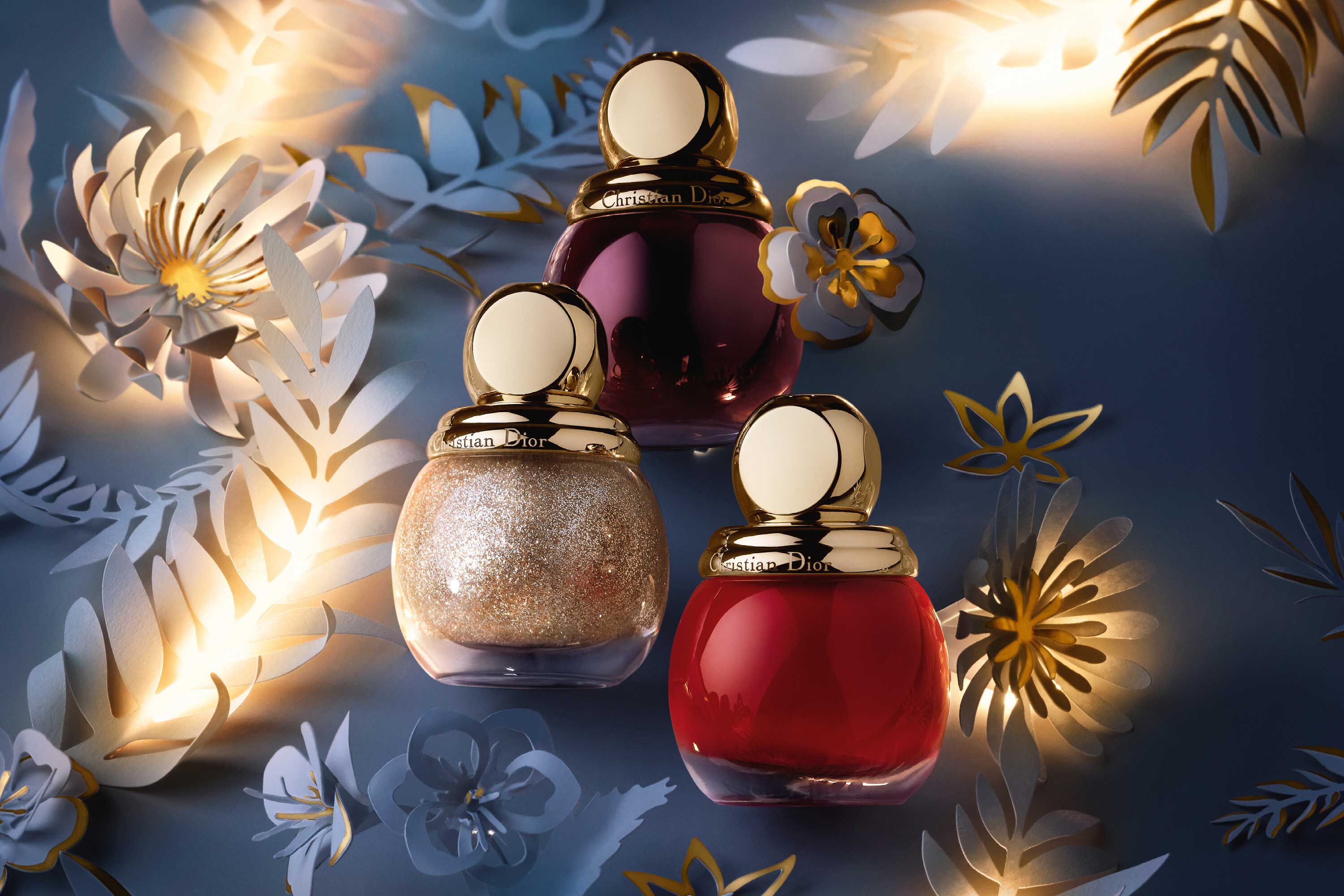 Last, but not least:
DIORIFIC VERNIS NAIL LACQUER
Two new shades… First, the Poppy, a dense elegant and seductive red nail polish perfect for the holidays, and the second is Bouton D'or This pearlescent top coat nail polish with gold and silver sparkles dresses up the nails for an elegant, festive manicure.
Apply directly on bare nails for a subtle veil of glitter, or layer over nail polish for a more sophisticated manicure.
Shop and Gift at: https://www.dior.com