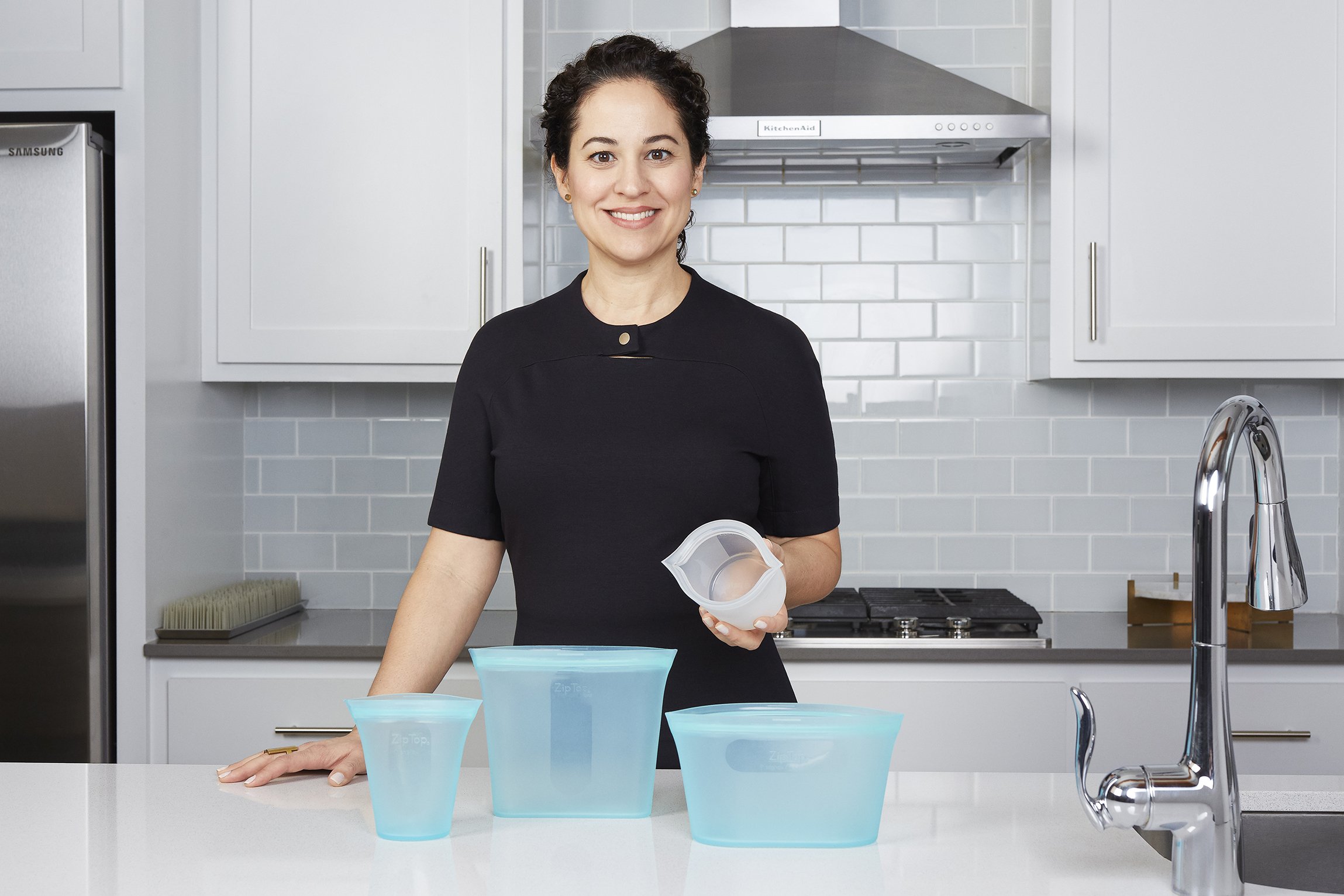 Rebecca Finell
We have all had our fair share of stacked containers with mismatched covers in our kitchen pantry and shelves. From the leftover takeout containers to the ones who promised durability but are slightly cracked on the bottom… I tossed all of mine out when I discovered Zip Top.
Founded by Rebecca Finell, Zip Top container's patented design is made with a one-piece construction that makes it extremely durable – microwave, dishwasher and freezer safe. Zip Top's 100% platinum silicone construction contains no BPA, plastic, fillers or other harmful chemicals.
We tested it and love it, whether you're storing noodles, candy, cereal, sandwiches or chips.
With various shapes & designs, you can choose from the:
DISHES: Good for those on the road or college students who needs to store and eat in a dorm.
BAG SET: The first sandwich bag that stands up, stays open and zips shut. Perfect for snacks and lunches at work, school or wherever. Our bag actually gets clean in the dishwasher with its open rounded interior. Available in 2 sizes or in a convenient nesting set.
CUPS: Great for taking snacks on the go — they even fit in your car's cup holder. The upright design is a space saver in the pantry, freezer and refrigerator. Available in 4 sizes or in a convenient nesting set of 3 (Set contains small, medium & large cups).
BEAR: for babies! Also check out the Breast Milk Bag for parents.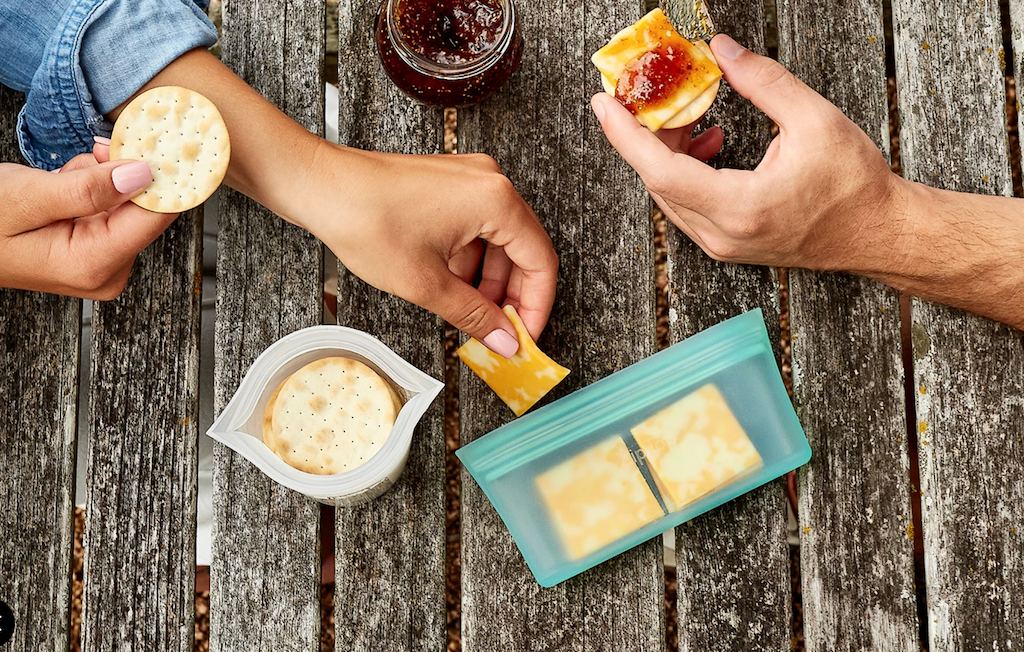 Zip Top won an International Design Excellence Award, Gold German Design Award, European Product Design Award and was named a Good Housekeeping Editor's Pick at the 2019 International Home + Housewares Show.
They come in various colors.
Shop here: https://ziptop.com/