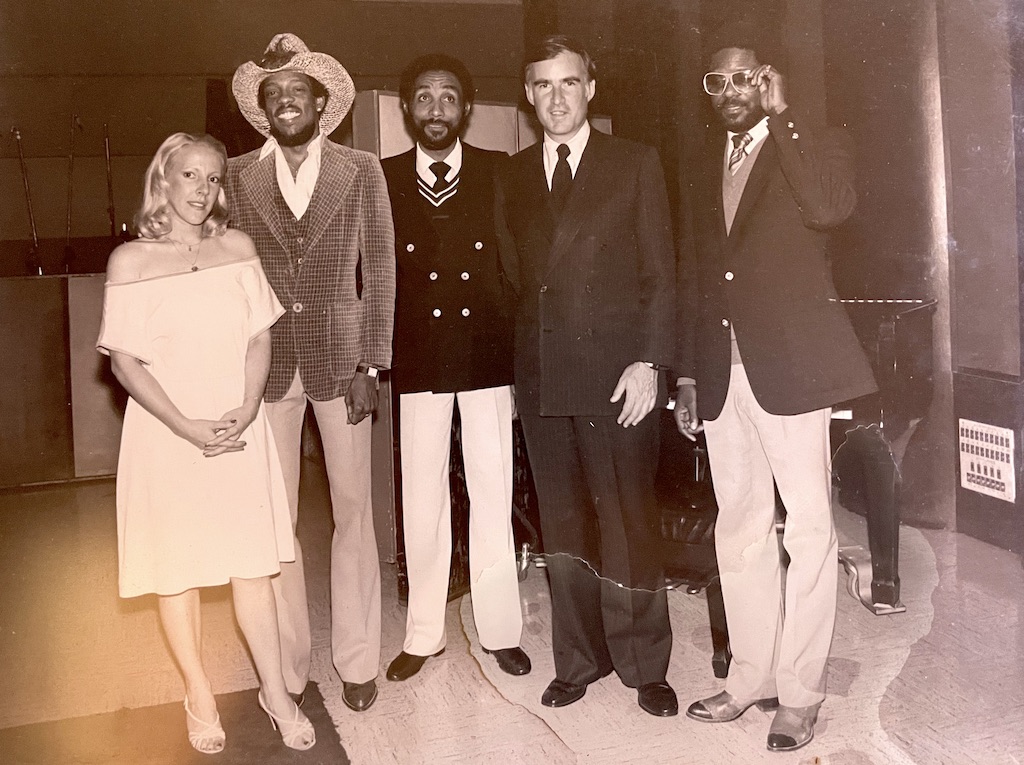 The 1980's: (L-R, Michele Elyzabeth, Charlie Wilson, Lonnie Simmons, Jerry Brown, Ronnie Wilson)
Ronnie Wilson, who was a founding member of the hit R&B group The Gap Band, has passed away at the age of 73.
His wife, Linda Boulware-Wilson confirmed his death in a Facebook statement:
"The love of my life was called home this morning, at 10:01am. Please continue to pray for The Wilson, Boulware, and Collins family, while we mourn his passing. Ronnie Wilson was a genius with creating, producing, and playing the flugelhorn, Trumpet, keyboards, and singing music, from childhood to his early seventies. He will be truly missed!!!"
LATF USA's CEO & Publisher, Michele Elyzabeth was the longtime publicist of The Gap Band for almost a decade during their hit-making years.
"It is a sad day as I learned of the passing of Ronnie Wilson; an accomplished musician and writer who leaves a tremendous legacy behind. I grew up with The Gap Band, who were more than just my clients… they became friends and family to me. Although, I had not seen Ronnie in many years, he will always have a special place in my heart. I will forever cherish our fond memories and miss him. Goodbye my friend. Rest in Peace." said Michele Elyzabeth.
Ronnie founded The Gap Band in 1967 in Tulsa, Oklahoma. The band, which was originally called The Greenwood Archer Pine Street Band was comprised of the multi-instrumentalist brothers Ronnie, Charlie, and Robert Wilson.
They later abbreviated the name to The G.A.P. Band and finally The Gap Band. They went onto become one of the most popular funk/rhythm-and-blues (R&B) groups of the 1980s.
Their hits included: "You Dropped a Bomb on Me," "Party Train" and "Burn Rubber on Me" and "Outstanding."
Read more about The Gap Band here: http://gapband.com/