Santa Monica has a new Med Spa. It is called Ocean Avenue Aesthetics. Take it from me, it is a great one! So much so that it was nicknamed the city jewel of Santa Monica. Naturally, I could not wait to try it. Located at 1327 Ocean Avenue and hidden behind a black iron door, Ocean Avenue Aesthetics offers total privacy. It is so private that no one could imagine what is housed behind the gate.
Immediately after passing the threshold you are transported to a world where tranquility reigns.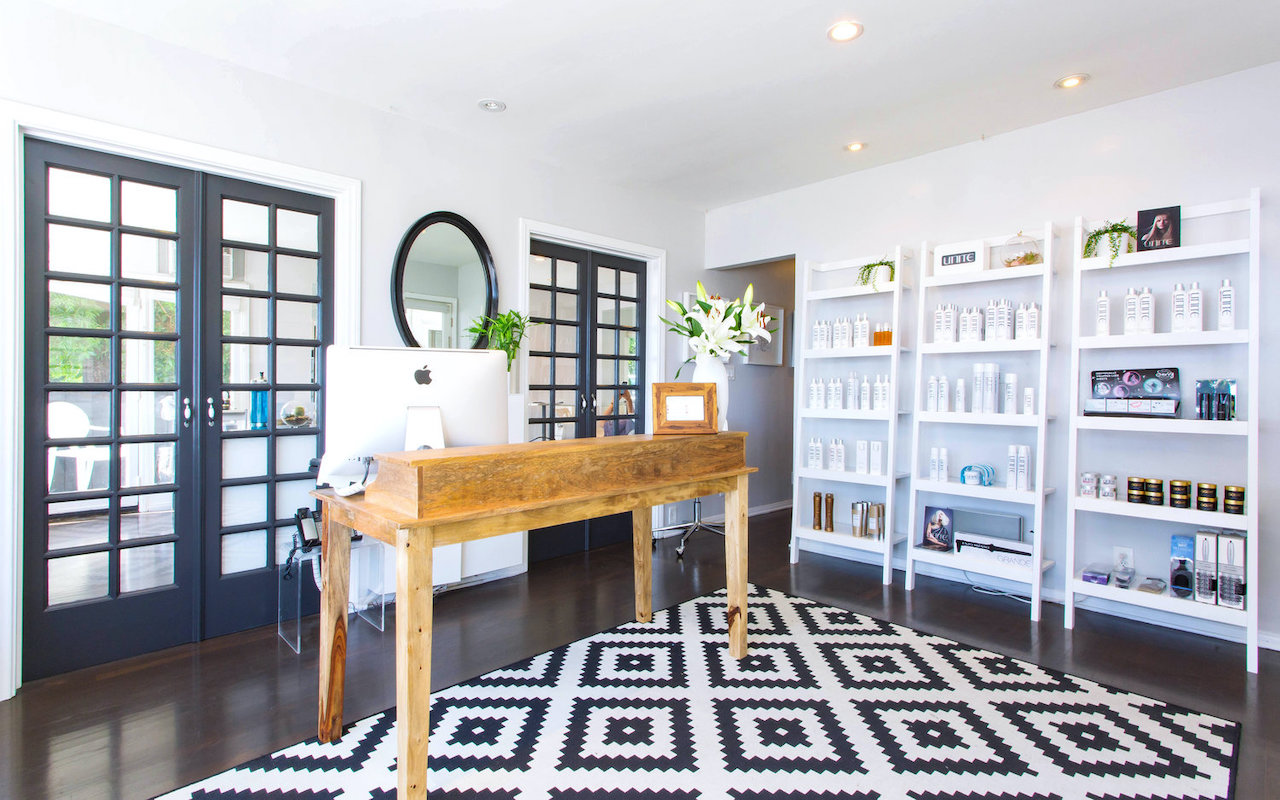 The complex offers a series of small bungalows encompassing, the medical spa, Brambila, a hair salon and private rooms for their special clients.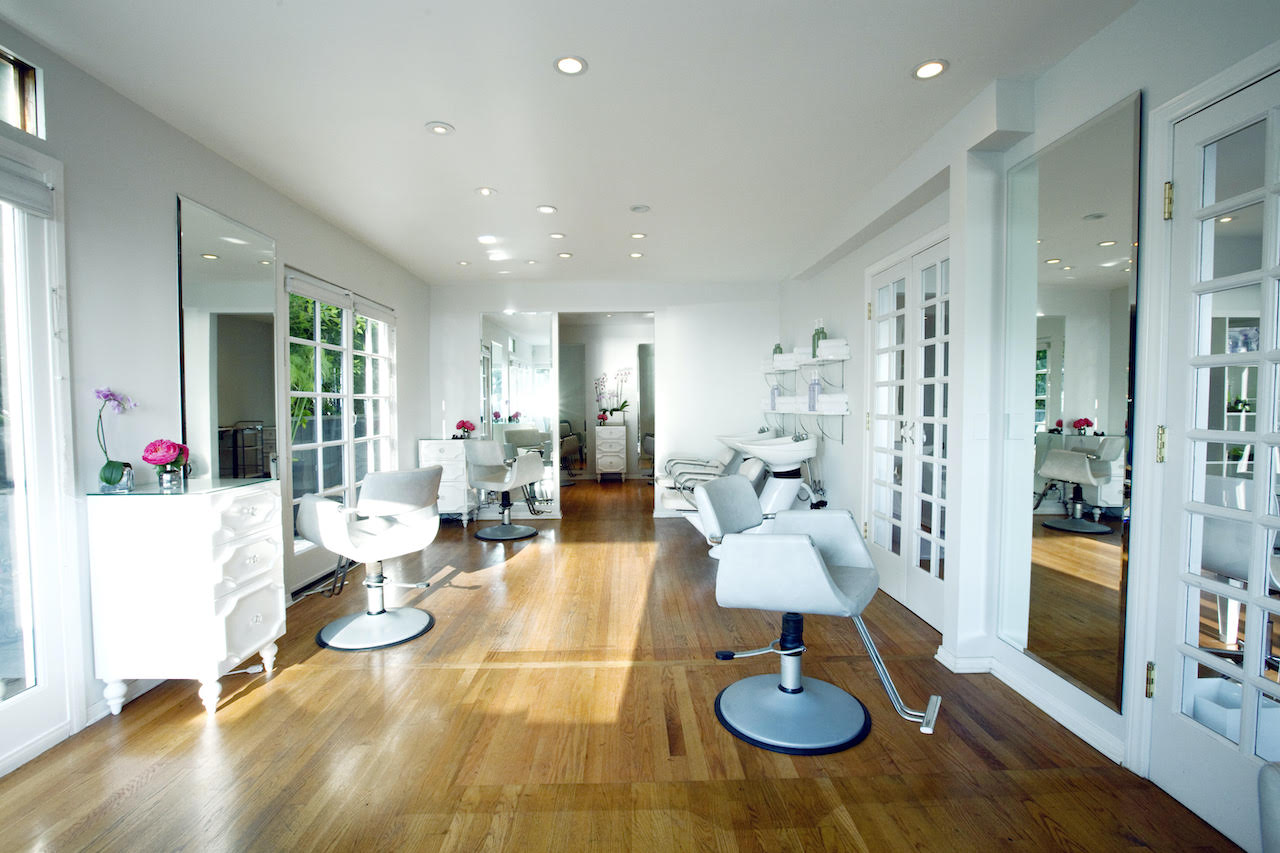 Inspired by the calming sounds of the ocean, the beachside bungalow Med Spa provides a simple approach to beauty with a welcoming atmosphere combined with high-quality treatments.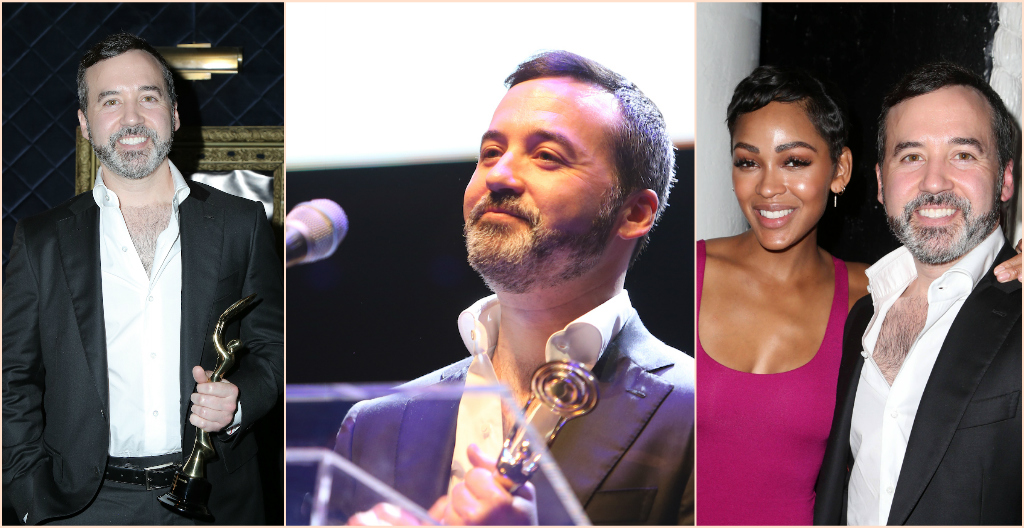 Dr. Jason Champagne at Daytime Beauty Awards. Actress, Meagan Good presented Dr. Champagne with The Innovation Award
Ocean Avenue Aesthetics specializes in problem-solving medical-grade facials, cutting-edge cosmetic treatments, and contouring injectables led by Beverly Hills plastic surgeon, Dr. Jason Champagne who, by the way was the recipient of The Innovation Award at our 2018 Daytime Beauty Awards.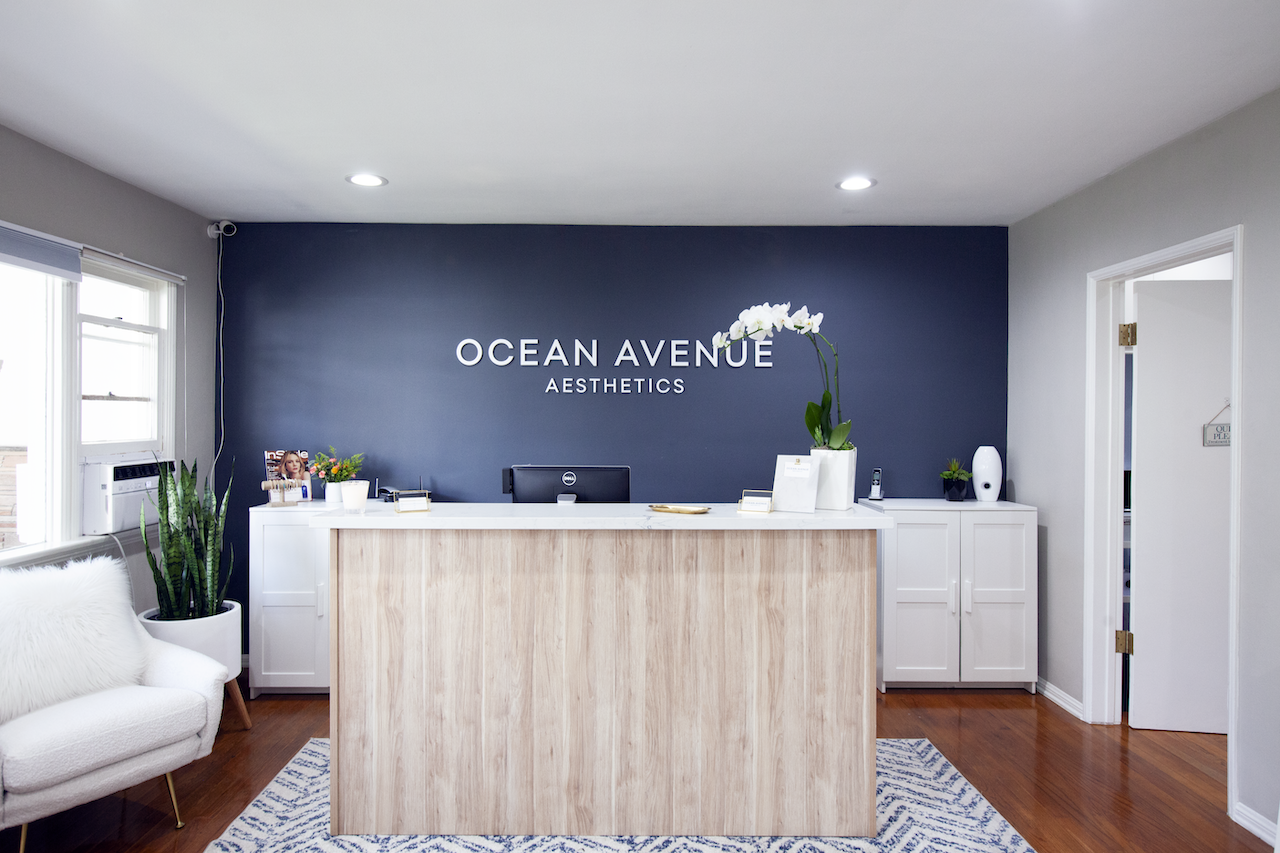 Ocean Avenue has a very interesting menu, which includes their Champagne & Caviar Facial, the one I signed up for. I first started with a quick consultation conducted by aesthetician Alexa Farneman.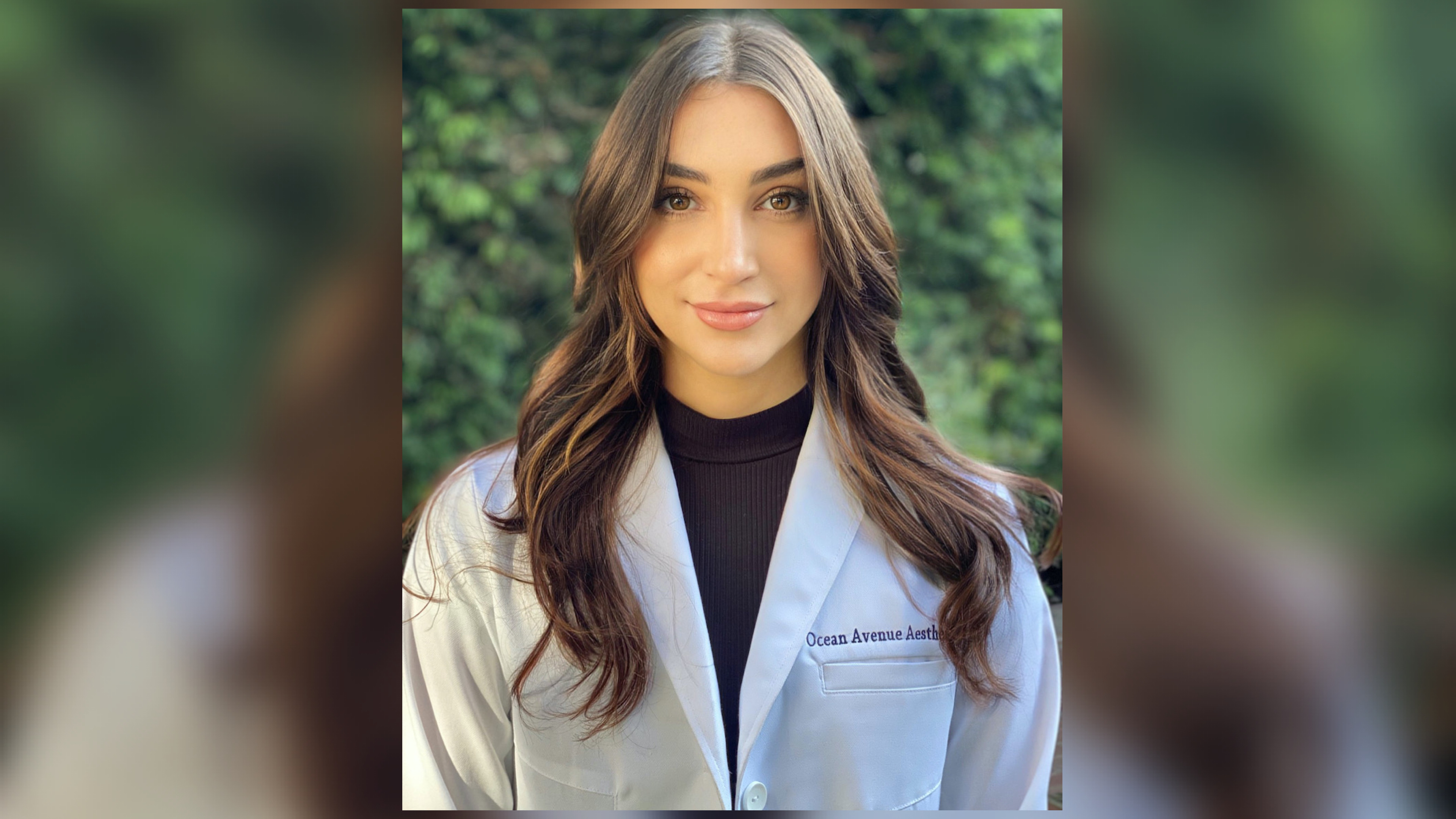 Alexa Farneman
A native from Ohio, Alexa did not start her professional career as an aesthetician. Her dream was to become an actress. She subsequently moved to Chicago to learn her craft before coming to Los Angeles. As acting jobs were not coming fast enough, and having a passion for skincare, Alexa decided to become an aesthetician. After successfully obtaining her certifications, she worked for her friends' Med Spa in West Hollywood followed by working with Heyday before joining Ocean Avenue.
Alexa decided to tailor my facial. She started by doing dermaplaning, a procedure that exfoliates your skin and gets rid of dirt and vellus hair, better known as "peach fuzz".
She then followed with the Champagne & Caviar Facial, an invigorating treatment beginning with foaming enzyme followed by steam to facilitate extractions. Not anyone's favorite, but it is necessary to improve skin texture. Thankfully, then came the massage which made it all better.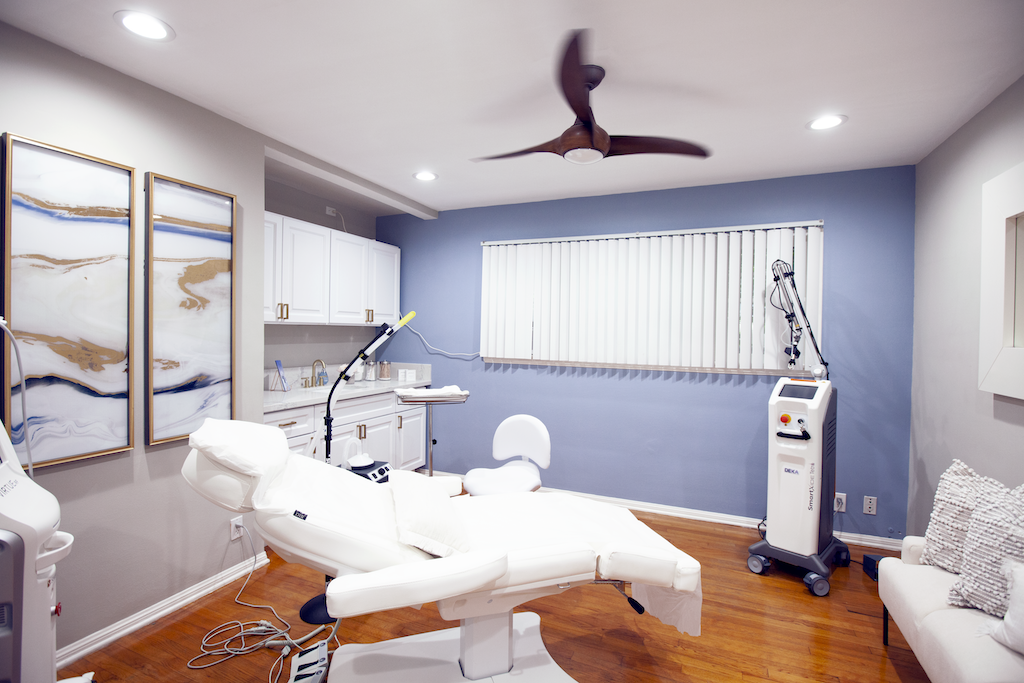 For the finish she applied a Caviar Hydro-jelly mask for locking in moisture and the Caviar in the epidermis, great for anti-aging and fine lines, as well as a Vitamin C serum, a moisturizer, and an SPF.
The serums used on my skin were the Active Serum made by iS Clinical, the Intense Defense Serum by Epionce, the Reparative Moisture Emulsion by iS Clinical (moisturizer) and an SPF by Epionce.
After the treatment I felt refreshed and rejuvenated. It was a great experience which I recommend to all who care about their skin.
For more info please send your questions to Info@oceanavenueaesthetics.com
OceanAvenueAesthetics.com @OceanAvenueAesthetics