Get ready to bring Parisian beauty into your own home with the launch of Lancôme x Emily in Paris collection.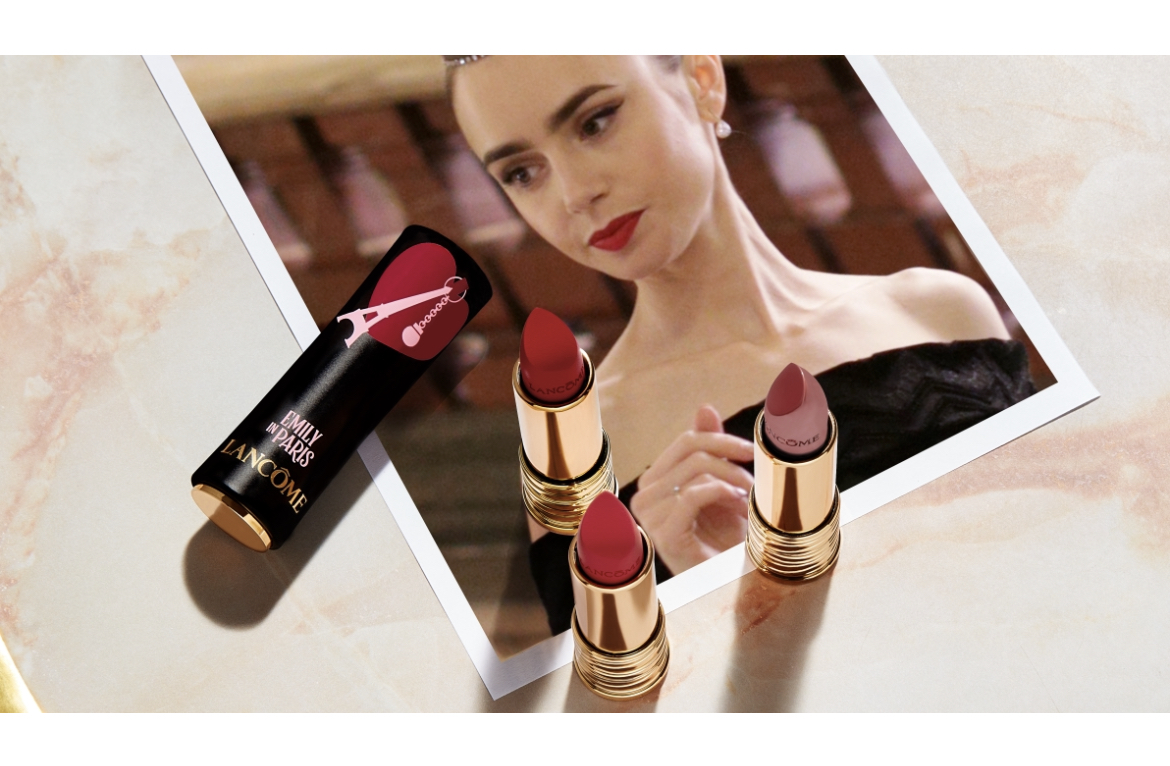 For the very first time, Lancôme teams up with one of the most popular television series to create a must-have beauty collection inspired by Parisian glamour. With Season 2 set to premier December 22, the hit Netflix show Emily in Paris, produced by MTV Entertainment Studios, stars Lancôme ambassador Lily Collins and follows the story of Emily Cooper; her life, her quirky dress sense, her joyful optimism and of course, the effortless natural chic of French beauty. Inspired by the charm of Parisian life, each of the limited-edition makeup, skincare and fragrance items features the red and pink color codes of the show, as well as Emily's heart-shaped and Eiffel Tower bag charm motifs.
With everything you need to take your look from fresh, dewy daytime skin to a classic red lipstick at night, the new Lancôme x Emily in Paris empowers every woman to achieve French girl beauty – her way.
"This is the first time Lancôme has teamed up with a highly popular and super aspirational Netflix show to create a beauty collection. With this new collection, Lancôme celebrates the Parisian joie de vivre and the charm of Emily in Paris. It is the perfect way to re-create that distinctive French girl beauty and interpret it your way at home, bringing French glamour & sophistication to all women around the world," said Francoise Lehmann, Lancôme Global Brand President.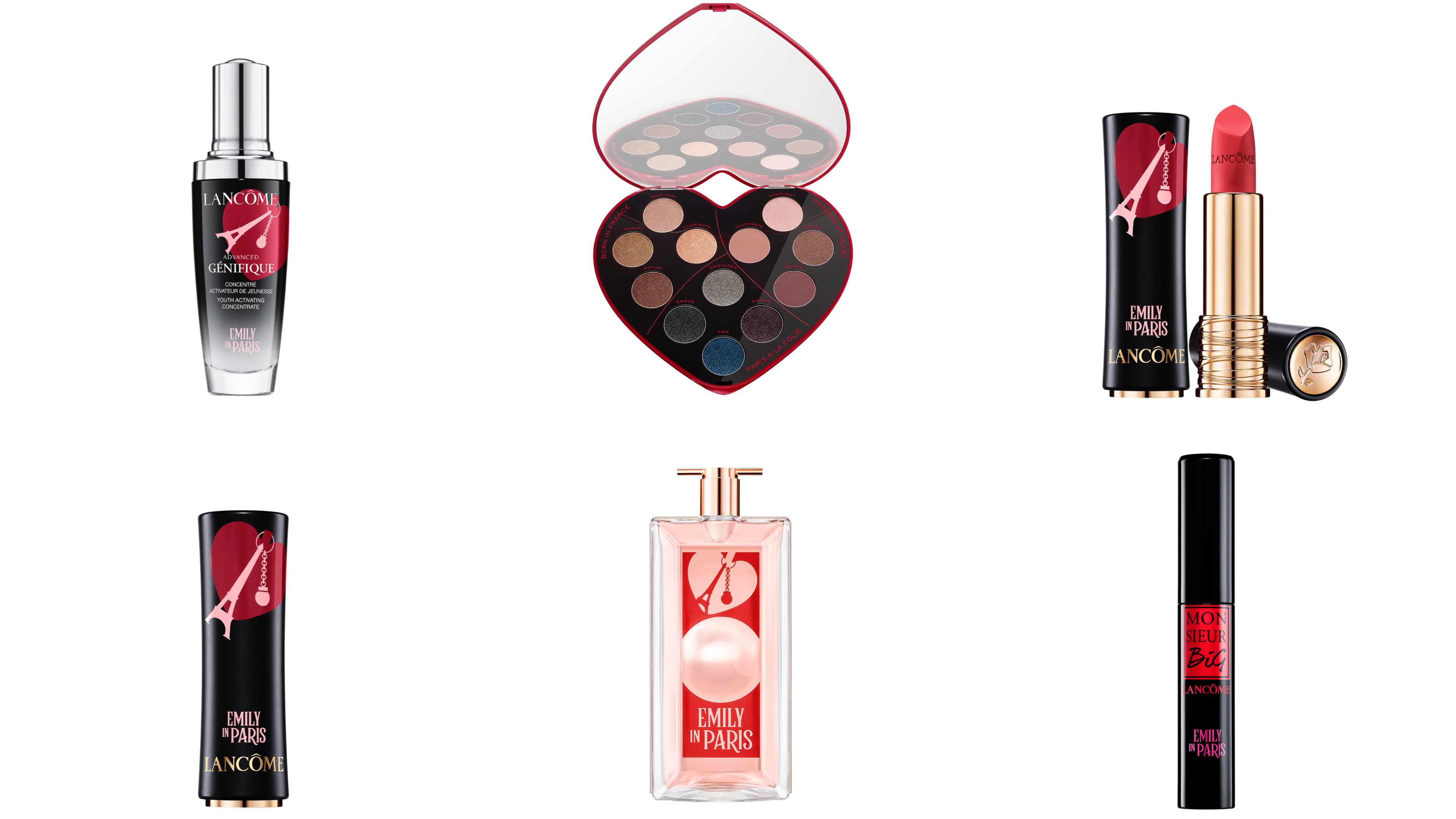 Added Priya Mukhedkar, Senior Vice President, Consumer Products, ViacomCBS, "This global collaboration brings together two beautiful and exciting brands – the elegance of Lancôme and the fun spirit and essence of Emily in Paris. We are confident consumers all over the world will love celebrating Emily in Paris with this stunning collection."
Inspired by Emily's style and characteristic beauty looks, the Lancôme x Emily in Paris collection features ultra-desirable makeup, skincare and fragrance products to complete your day-long French girl look.
As the hero of the collection, the Emily in Paris Eyeshadow Palette comes in a special heart-shaped design topped with the Eiffel Tower motif. Inside, 12 shades come in three color families – from an elegant nude through shimmering brown, chic burgundy, and midnight blue – inspired by the show's most beloved characters. Complete your eyes, go big and bold with everyone's favorite volumizing mascara, as Monsieur Big gets dressed in the iconic Emily in Paris design.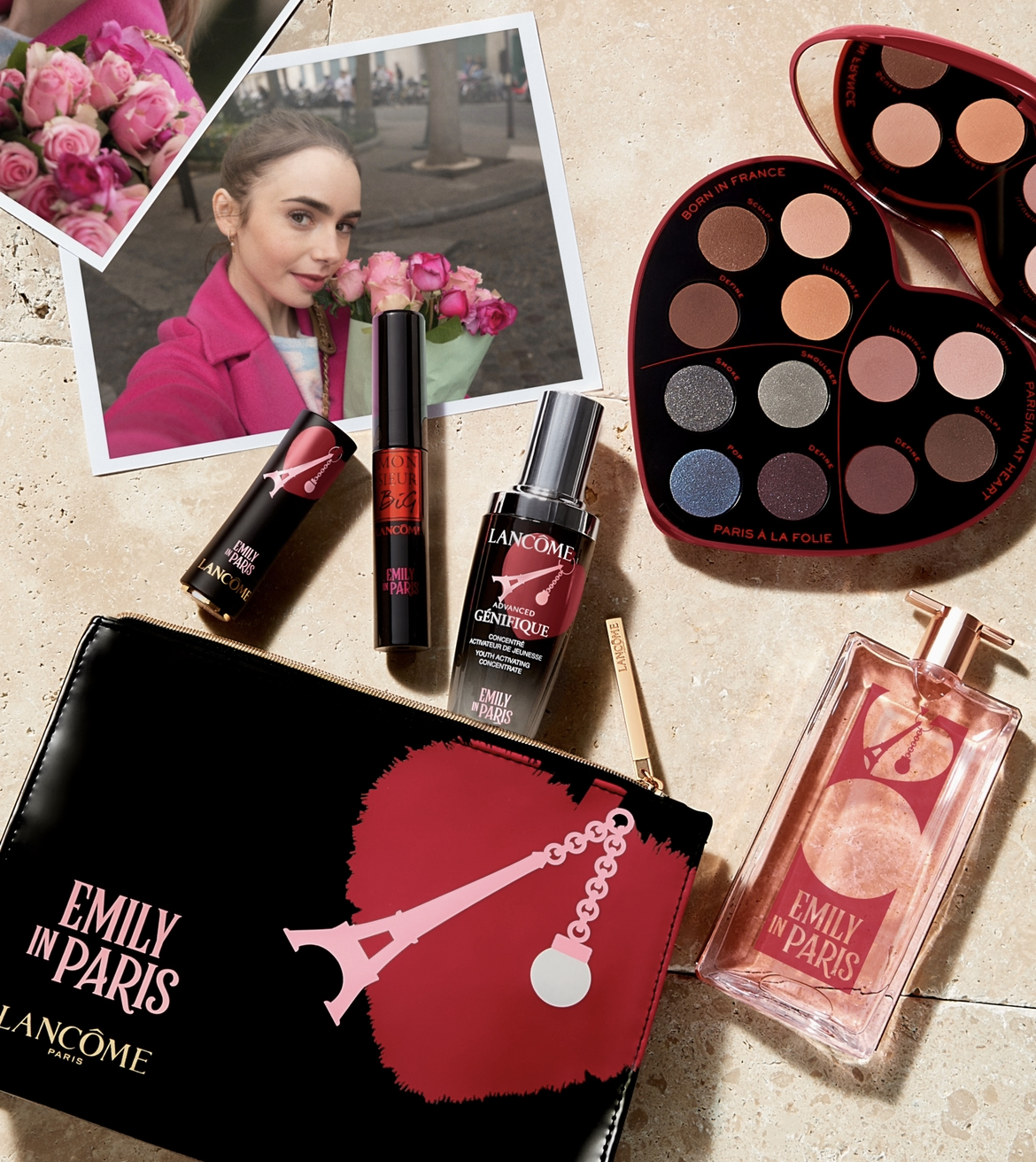 For French girl skin that stays fresh and dewy all day, prep with the collectors' Advanced Génifique Serum edition. Then re-create a Parisian lip look with L'Absolu Rouge in 274 Cream Tea nude with a luminous cream finish; L'Absolu Rouge Drama Matte in 505 Attrape Coeur classic crimson; and L'Absolu Rouge Drama Matte in 82 Rouge Pigalle – a deep, bold red to take you from daytime through night. Each one comes with a glamorous new gold jewelry ring and tiny waist, topped with the collection's red heart and pink Eiffel Tower.
Complete your look as you run out the door with Lancôme x Emily in Paris Idôle Eau De Parfum in a limited-edition bottle that captures the essence of Parisian beauty and the joyful exuberance of the collection.
The collection will be available at lancome-usa.com at the end of November.