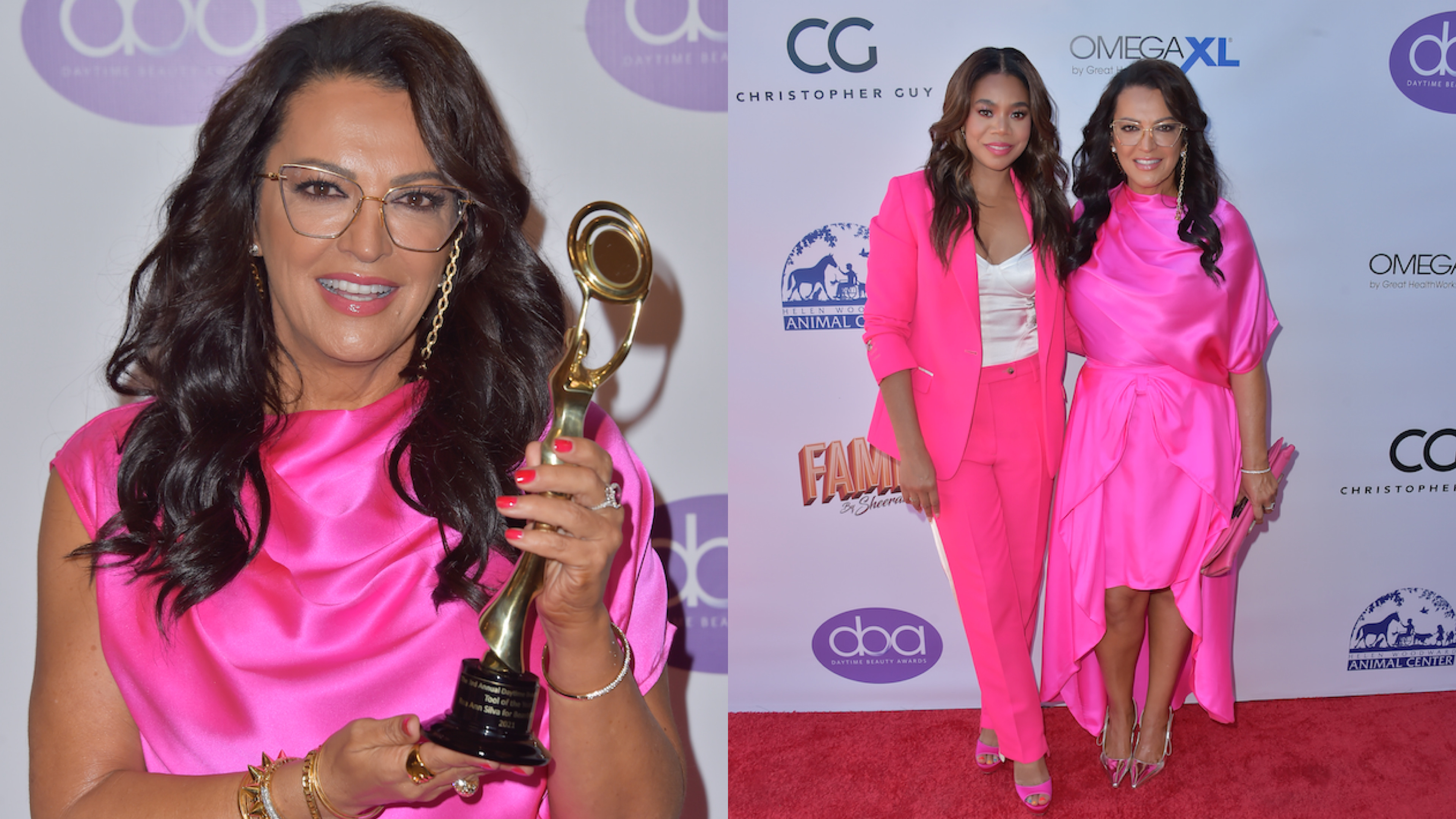 Rea Ann Silva of Beautyblender and Regina Hall at Daytime Beauty Awards
Actress and producer, Regina Hall came out to the 3rd annual Daytime Beauty Awards in Los Angeles on Sunday, September 12th to honor her friend and makeup artist Rea Ann Silva. Rea Ann received Tool of the Year for her incredible creation: Beautyblender.
Founded by Michele Elyzabeth, the Daytime Beauty Awards recognize science behind beauty and spotlights health and wellness professionals in the fields of dentistry, medicine, health and fitness, aesthetics, skincare, color and styling, cannabis, beauty innovation and more. OmegaXL by Great HealthWorks served as the event's title sponsor.
Hall delivered a heartfelt and humorous speech. She joked at one point saying that she knew if Beautyblender was a success and her acting work dried up… she could always loan money from Silva.
Starting out as a celebrity makeup artist, Silva created looks for Whitney Houston, Tupac, Brandy, Eve, Diddy and Dr. Dre on hit music videos, before taking her talents to the silver screen; working with Regina Hall, Taraji P. Henson, Regina King and Vivica A. Fox.
Her life changed while on the set of GIRLFRIENDS, the very first show shot in HD. Seeing every skin detail, Rea Ann discovered the need for a revolutionary sponge that would create flawless looks during long hours on set. In the comfort of her own home, she designed Beautyblender, the first edgeless makeup sponge.
Today, the vibrant iconic egg-shaped applicator is used by beauty professionals and the public worldwide. Expanding the line with foundations, concealers and cleansers, the latex-free sponge is made as a blender, blusher and in a sustainable biopure plant-based form. Hand-packaging the beauty tool phenomenon out of Pennsylvania, Rea Ann Silva's Beautyblender is an American Dream come true.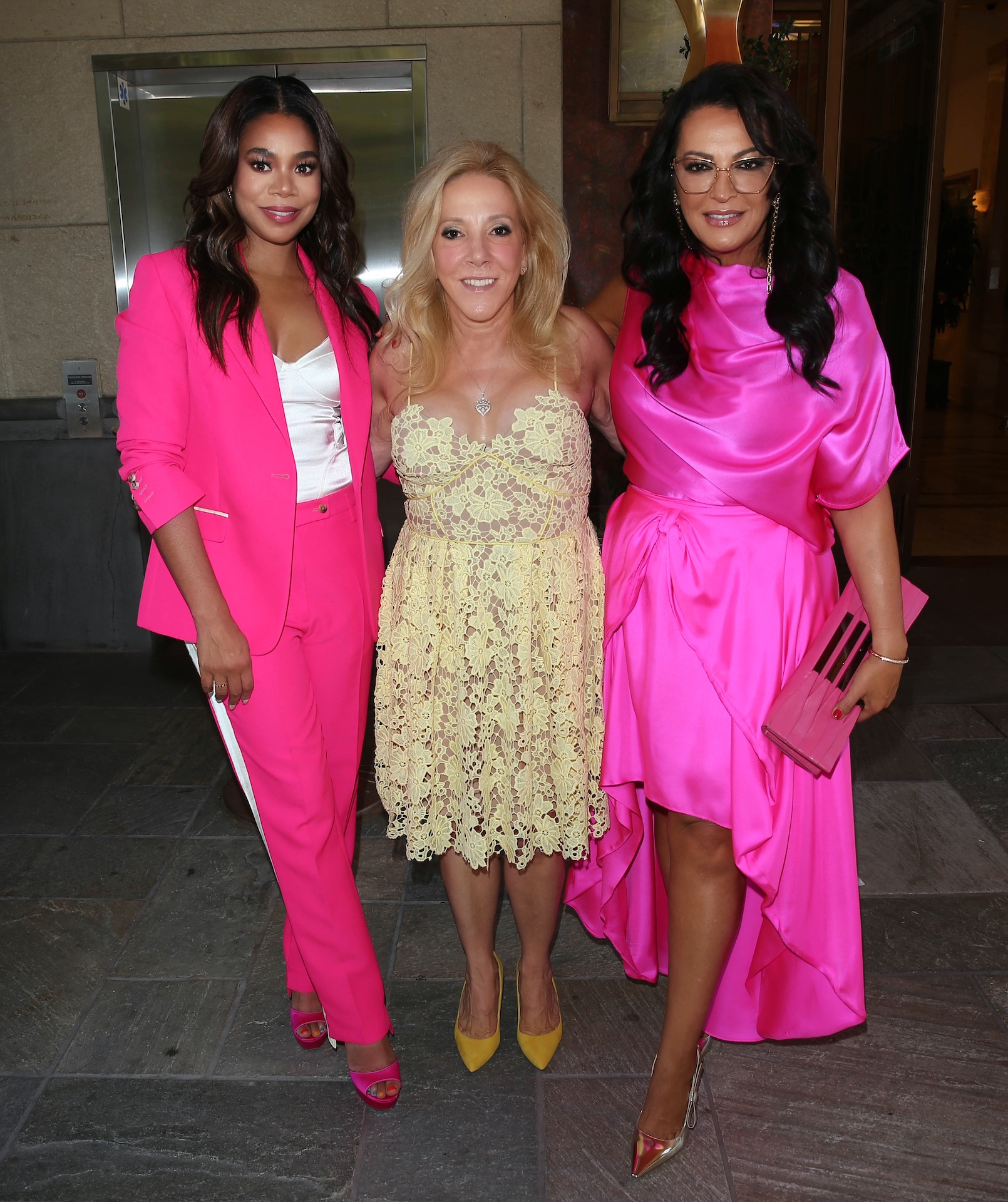 Danielle Lauder, actress, entrepreneur and the great-granddaughter of Estée Lauder, officiated as the DBA Ambassador for this year's Daytime Beauty Awards.
Other presenters included: Tommy Chong, Regina Hall, Richard Halpern as Austin Powers, Chelsea Harris, Cheryl Hines, Karen & William Lauder, Kurt Rambis, Cesar Deleon Ramirez, Ogema Larry Romanelli, Melissa Rue, Halston Sage, Jordin Sparks, Kitty-Blu & Billy Appleton, and Dr. Jeffrey Tucker.
This year's event featured a silent auction and cocktails followed by a luncheon and the award ceremony. The Daytime Beauty Awards benefits Helen Woodward Animal Center for their efforts 24/7, 365 days a year rescuing animals of all kinds from natural disasters, providing healthcare and forever homes.