According to historians, the Egyptians were the first to discover the natural oils, including beeswax, and honey known to be used in lip balm. Cleopatra, who was born in 69 B.C., is perhaps the most well-known woman to have used Beeswax, almond oil, and roses lip balm. The Egyptians figured out that using natural, antibacterial, and moisture-locking ingredients improved their overall lifestyle and could also be used to treat minor injuries.
From the 1800s to present, lip balm has been a top-selling beauty product around the world! Let's take a moment to retrace its history: In 1865, Robert Chesebrough invented, patented, and distributed a new type of petroleum jelly called Vaseline. In 1880, Charles Brown Fleet is credited for the world's first official lip balm. It looked like a candle and was called Chapstick. Countries all over the world, such as Japan and Sweden, started developing lip care products. These products were made from ingredients like yuzu (Japanese citrus fruit), camellia oil (tea seed oil), and beeswax.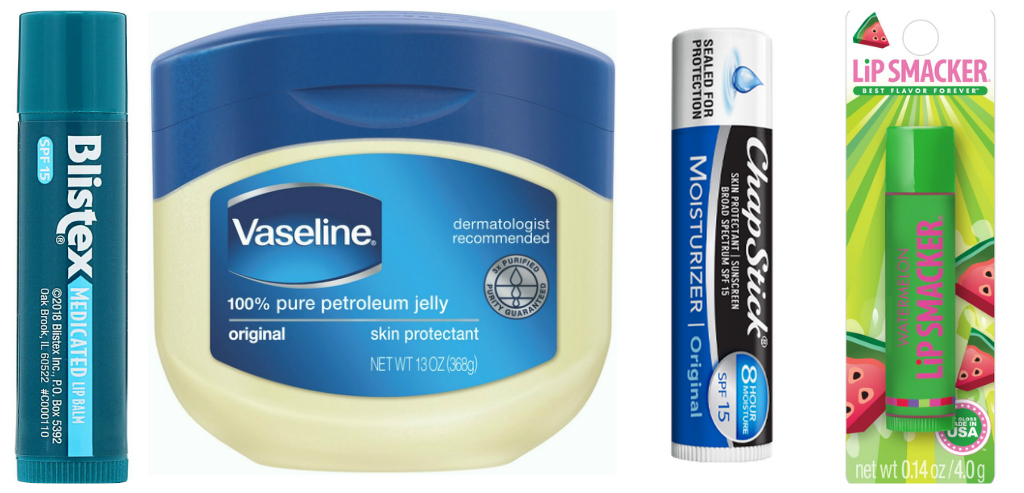 In 1912, John Morton bought the Chapstick formula for lip balm for $5! It was his wife's idea to melt the ingredients together and pour them into brass tubes to mold the balm into sticks. The new packaging was a hit and Chapstick finally made a profit. In 1937, Alfred Woelbing created Carmex lip balm in his home to soothe his cold sores. Before he founded Carma Laboratories, he sold his invention out of the trunk of his car.
In 1947, Charles Arch founded Blistex lipcare products, followed in 1973 by Lip Smackers, the world's first flavor lip balm. By then, everyone knew the benefits of lip balm which was use  by women and men to prevent chapped lips. many other brands were to follow.
ECO LIPS is one of these brands which is deeply connected with nature, applying what we know about beneficial organic ingredients to better people's lives.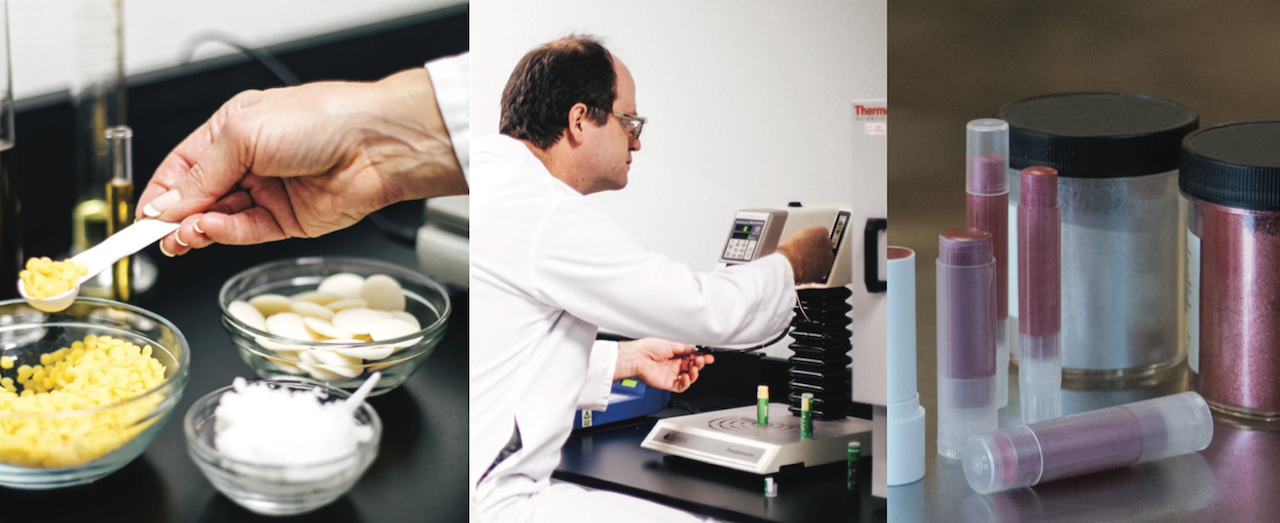 In the early 1990s, Andrea Danielson began brewing small batches of natural lip balm in her kitchen for her friends and family. She took great care in handcrafting the balm and packaging it in small amber glass jars to preserve the freshness of the pure ingredients. Andrea didn't realize that by giving a sample of her natural lip creation to Steve Shriver her life would be changed forever. They were married in 1997 and together, they created their first product, Hemp Lip Buzz.
By 2003, Steve and Andrea built a specialized private label natural body care company focused on making high quality products for many other successful brands. Their company rapidly became a leading natural body care manufacturer in the Natural Products industry.
I recently discovered Eco Lips, a new brand referred to as the ultimate lip care product. I first tried their Intensive Overnight Lip Mask made with organic Jojoba and coconut oils. It nourishes and moisturizes while you sleep.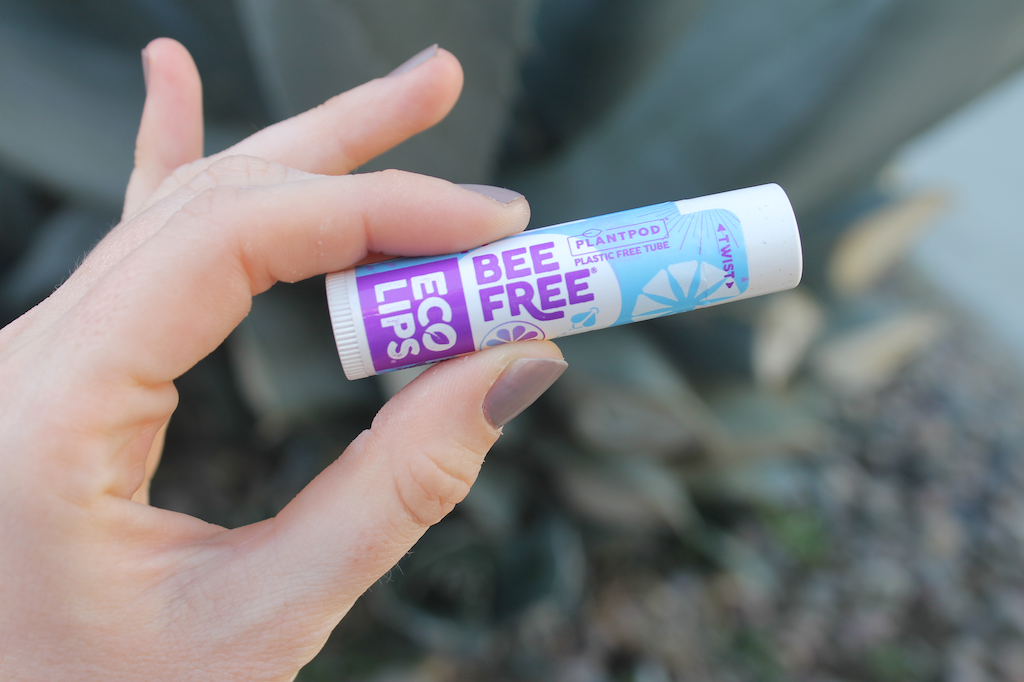 Eco Lips offers:
3-Pack Vegan Lip Balm called Plant Pod®
Plant Pod® is the first plant-based, 100% plastic-free lip balm tube that fully functions like a regular tube.
Our 100% beeswax-free vegan lip balm is made of candelilla wax, a plant-based wax with a soft and glossy consistency, certified organic & Fair Trade Certified™ cocoa butter and coconut oil to leave your lips incredibly soft and supple. This 3-pack variety of vegan Bee Free® lip balm offers a nourishing pop of citrus, superfruit and sweet mint flavors.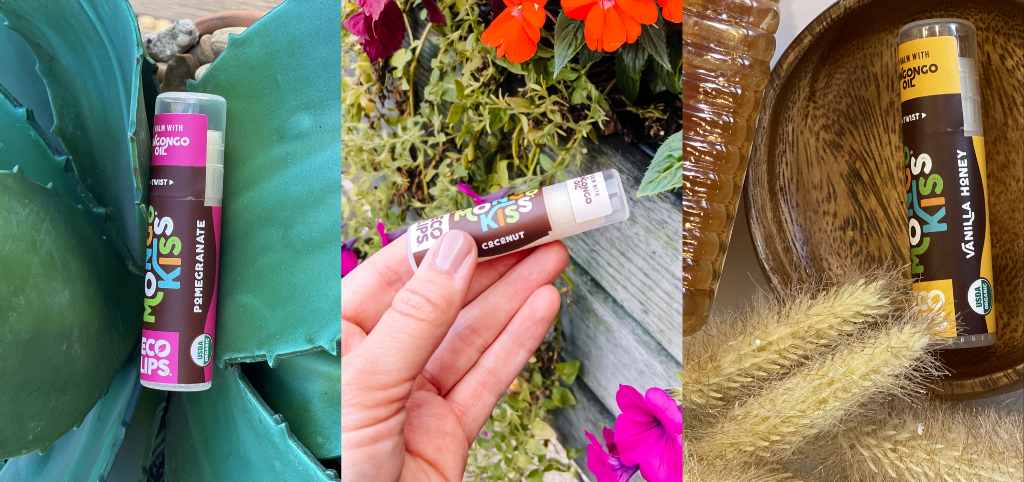 You can also choose Mongo Kiss®
Mongo Kiss® lip balms feature certified organic ingredients and Fair Trade Certified™ cocoa butter infused with Mongongo Oil, a nutrient rich oil harvested by rural women in Africa. Mongongo Oil is high in Vitamin E, essential fatty acids and other nutrients perfect for nourishing & hydrating skin. Mongongo oil is used as a body rub by the Kung bushmen of the Kalahari for centuries to cleanse and moisturize their skin, and protect it against the harsh desert environment.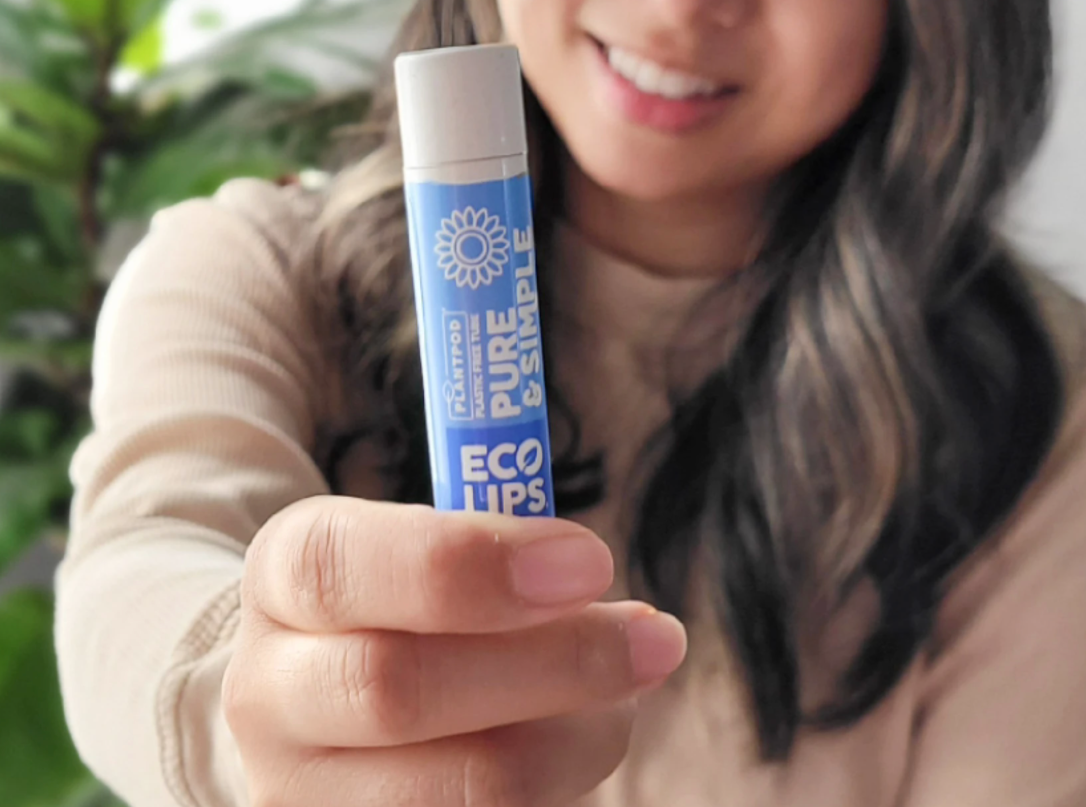 But my favorite was Pure & Simple Vanilla Plant Pod® Lip Balm
This back-to-basics Pure & Simple lip balm is made with just FOUR ingredients – sunflower oil, beeswax, Vitamin E and flavor. Certified organic and 100% edible – yes, you heard correctly!
Pure & Simple Vanilla offers just enough comforting vanilla flavor and aroma for a warming sensation without being too overpowering. Just simple, pure moisturization.
The only thing I can say is… don't hesitate try Eco Lips. They have many other products that I have not had a chance to try yet but I intend to.
For more info go to: www.ecolips.com