A few years ago, actresses and singers were sought after by major beauty brands to become the face of their new launches and collections. Today, things are quickly changing. Having understood their celebrity power, they are now getting involved directly in the beauty industry. After all, why not? They are the driving force behind marketing campaigns which result in millions of dollars. Catherine Zeta-Jones is among them with her new beauty brand: Casa Zeta-Jones created in partnership with Wunder2.
Here are my picks: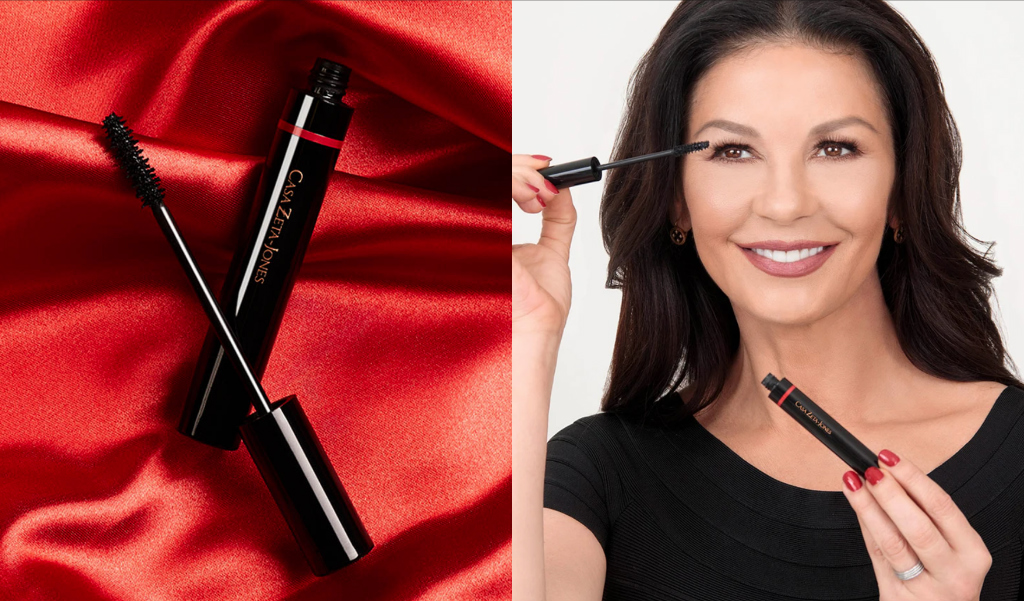 WUNDER2 X CATHERINE ZETA-JONES MASCARA
One coat is enough for an everyday look, and the buildable formula means you can add more later – the perfect day-to-night mascara! This lengthening, buildable, black mascara ticks all the boxes; think separation, volume and length without smudging, clumping or flaking!
WUNDER2 X CATHERINE ZETA-JONES PENCIL EYELINER
These gliding, creamy pencil eyeliners are easy to apply and last all day! Highly pigmented and waterproof, they'll last through your day no matter what it holds. Use as a subtle hint for an everyday look, or add an extra accent to your smoky-eye for an extraordinary result. It comes in 2 shades Gilda Gold and Beach Bronze.
WUNDER2 X CATHERINE ZETA-JONES SMOKY EYE PENCIL
If you've ever dreamed of creating a smoky eye – without the complicated steps of using eyeshadow – Catherine's Perfect Smoky Eye Pencil is the ultimate solution. The creamy texture is easily blendable with the built-in smudger, allowing you to create anything from a subtle to a dramatic look. Once it sets, it is fully waterproof, smudge-proof, and lasts all day (or night!). The lightweight result is as comfortable as it is beautifully elegant. It comes in 2 shades Brown and Navy.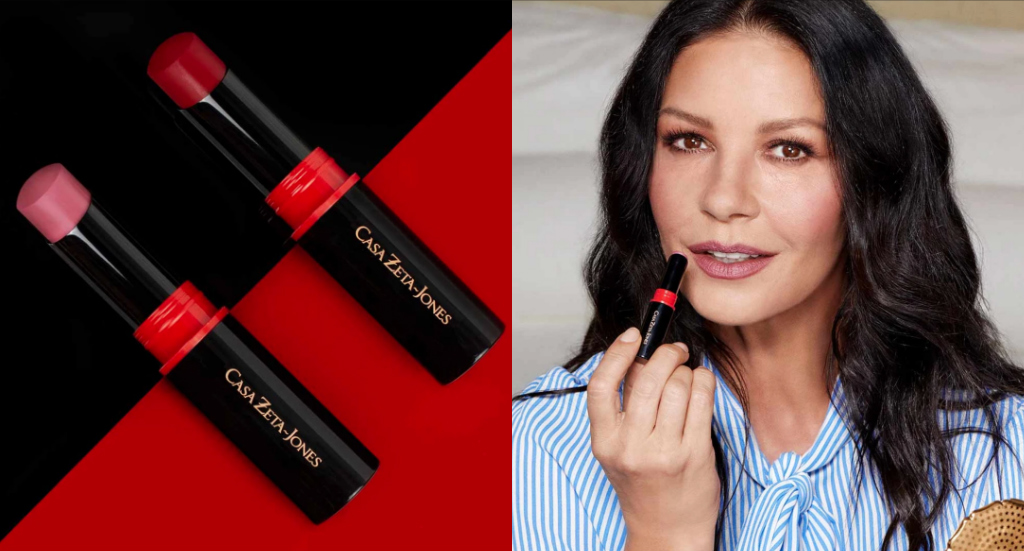 WUNDER2 X CATHERINE ZETA-JONES LIPSTICK
The Satin Lipstick – Longwear Luminous Stylo has a luminous finish! The texture is smooth and gliding like satin – get coverage in just one swipe, without it feeling sticky or bleeding into fine lines. Once it sets, the lipstick is weightless and is tested to stay in place, be waterproof, sweatproof, humidity proof and smudge proof. It comes in 2 shades. Primrose and Burnt Crimson.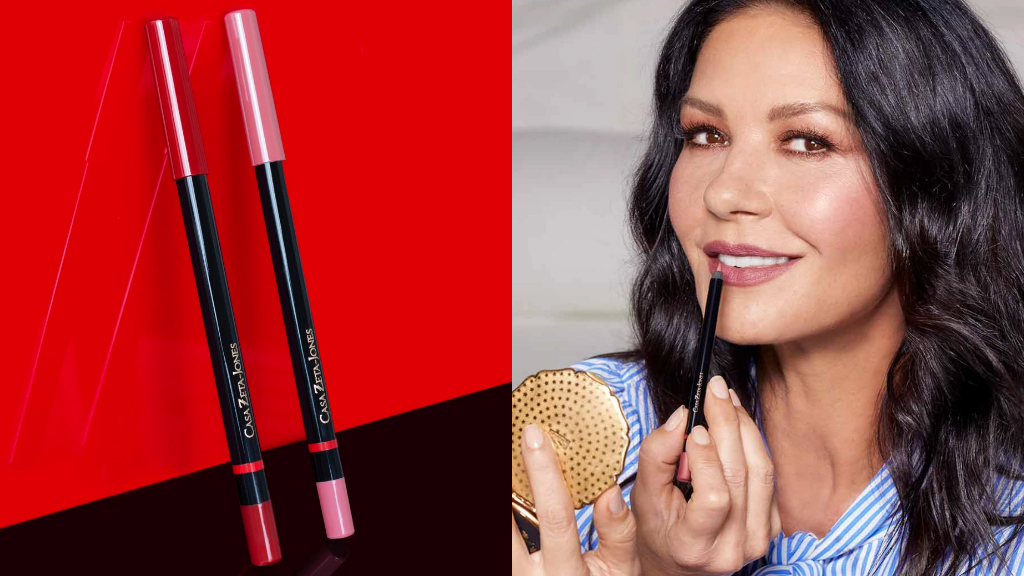 WUNDER2 X CATHERINE ZETA-JONES LIP LINER
This easy to apply lip pencil is gliding and precise for contour and definition, without being sticky. The lightweight waterproof result lasts for hours, with no feathering. Comes in 2 shades Burnt Crimson and Primrose.
For more info go to https://www.wunder2.com/collections/casa-zeta-jones