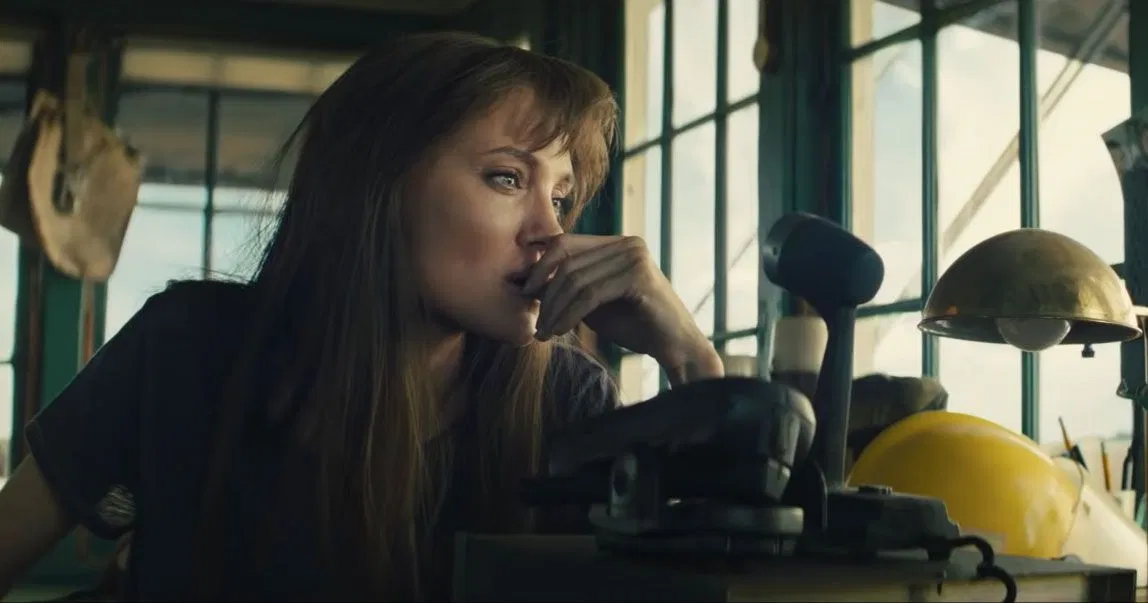 Angelina Jolie delivers an electrifying performance as a Montana smokejumper who must put aside her past traumas to rescue a boy on the run from his father's killers in "Those Who Wish Me Dead," a captivating action thriller costarring Jon Bernthal, Nicholas Hoult and Aiden Gillen.
Based on the novel by Michael Koryta, who also co-wrote the screenplay, this intense action thriller directed by acclaimed filmmaker Taylor Sheridan ("Hell or High Water") stands out for its thrilling action sequences, ferocious performances, and distinctive cinematography, all set against the appealingly unique backdrop of the Montana wilderness. A firefighter thriller that blazes along with a gripping pace that never lets up, the script cowritten by Koryta, Sheridan and Charles Leavitt is so suspenseful that one can forgive some of the implausibilities and underwritten characters that crop up along the way. Much like his films "Hell or High Water" and "Wind River," Sheridan has a knack for staging sequences with unexpected moments of jarring violence, and the same holds true with this action flick, even if on the whole it falls slightly below his previous works. Still, with an intriguing premise that keeps audiences guessing, a slew of fiery action sequences that will have viewers on the edge of their seats, and a phenomenal cast led by Angelina Jolie in full-on action hero mode, there is an awful lot to like about this cat-and-mouse thriller.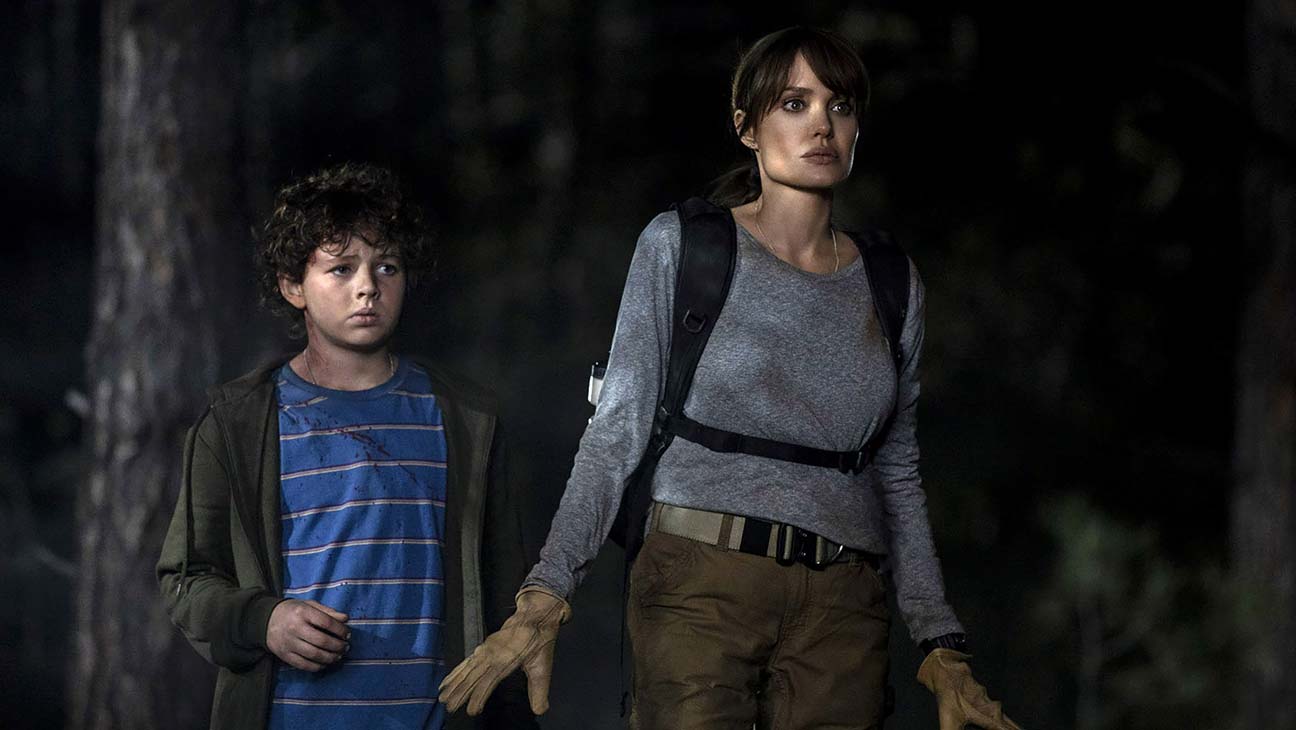 "Those Who Wish Me Dead" centers on Hannah (Angelina Jolie), a Montana-based smokejumper whose penchant for thrill-seeking covers up the fact that she is still reeling from the loss of three victims in a tragic wildfire. Still needing to work through her trauma, Hannah finds solace in the solitude of her watchtower assignments deep in the Montana wilderness, though the routine lightning storms in the area also satisfy her need for risk-taking.
Running alongside Hannah's storyline is the mysterious tale of a couple hit men (Nicholas Hoult, Aiden Gillen) who are on the hunt for a business associate (Jake Weber) who uncovered some damning information, and his son Connor (Finn Little). The hitmen catch up with the father and son duo not far from Hannah's post, and when things take a turn for the bloody, Connor finds himself alone in the woods and on the run from assassins, all while a wildfire is raging nearby. When Hannah comes across Connor bloodied and battered in the forest, she takes him under wing, and together they use her survival skills to try to outrun the killers before it's too late.
Working from a script Sheridan cowrote with Michael Koryta and Charles Leavitt, the director doesn't get too caught up in the backstory of why these assassins are chasing down Connor and his father, assuming the audience will ride along with the simple premise without questioning too much. And while it's true that the action blazes along with such a rapid pace that viewers won't bother seeking out much motivation or logic behind the storyline, when taken into consideration with some of the underwritten characters it leaves the impression that the enterprise is somewhat hollow. Even if the characters are intentionally mysterious and not meant to be multi-dimensional, it leads to some unconvincing moments and chips away at the overall integrity of the piece. That said, the action sequences are undeniably captivating and are captured brilliantly by acclaimed cinematographer Ben Richardson, while the Montana wilderness proves as memorable a setting as any of recent memory.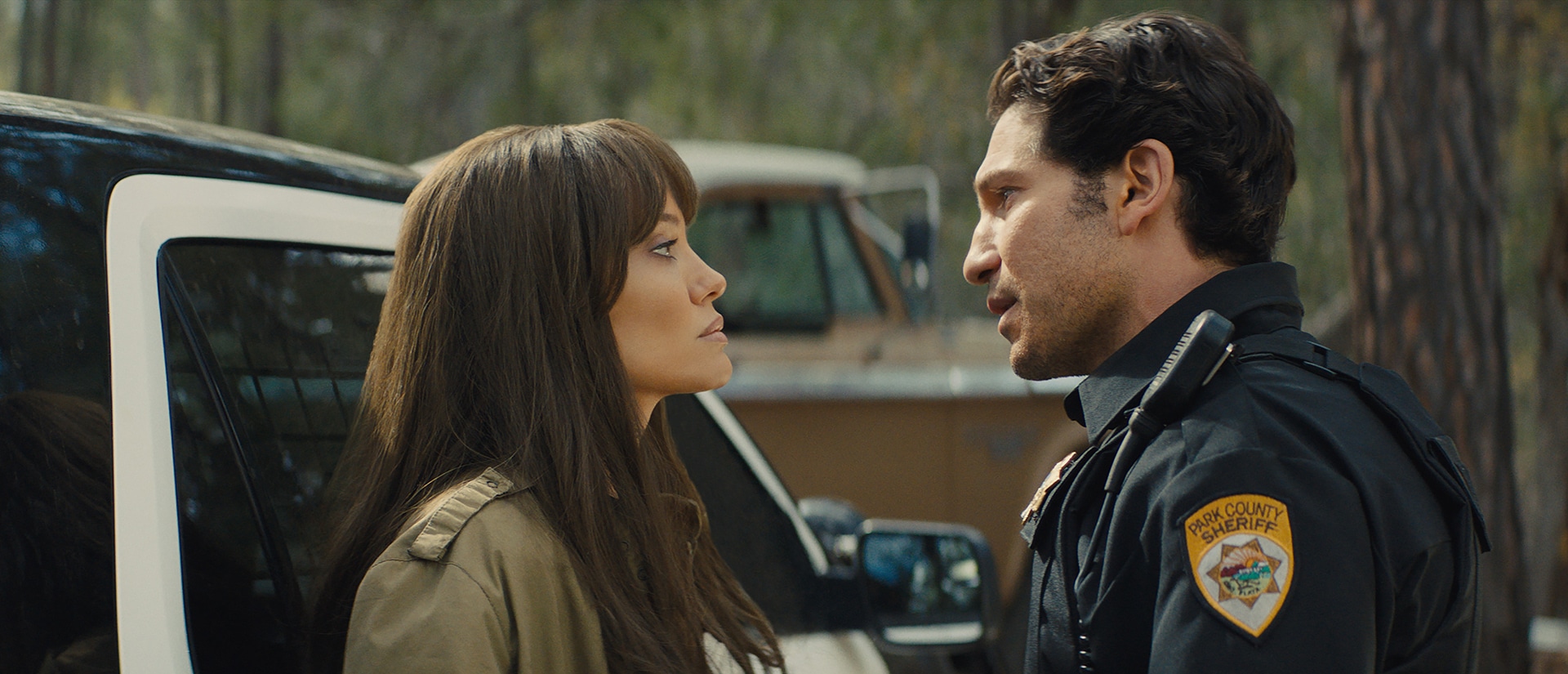 Stepping back into her action hero roots that cemented her status as a certified movie star, Angelina Jolie is in fine form playing the tormented smokejumper seeking redemption from her past failings. And while the dramatic aspects of the performances are perhaps secondary to the action requirements of the role, it's still an absolute pleasure to see Jolie take on a role like this one. Filling out the secondary roles is a host of talented actors, most notably Jon Bernthal as Hannah's police officer colleague and child actor Finn Little, who holds his own opposite Jolie as the traumatized kid on the run from assassins.
"Those Who Wish Me Dead" is a fiery action thriller featuring Angelina Jolie in top form.
By Lucas Mirabella
Running Time: 100 minutes
Rated R for strong violence and language throughout.
https://www.thosewhowishmedead-movie.com