Let's talk Haus. This is not just another beauty brand. It is Lady Gaga's company!
"When I was young, I never felt beautiful. And as I struggled to find a sense of both inner and outer beauty, I discovered the power of makeup. I found the superhero within me by looking in the mirror and seeing who I wanted to be," said Lady Gaga.
They say beauty is in the eye of the beholder, but at HAUS LABORATORIES, they say beauty is how you see yourself. They want you to love yourself, and it is their mission to spread kindness, bravery, and creativity by providing tools for self-expression and reinvention.
I recently started using Haus Laboratories makeup so check out my picks: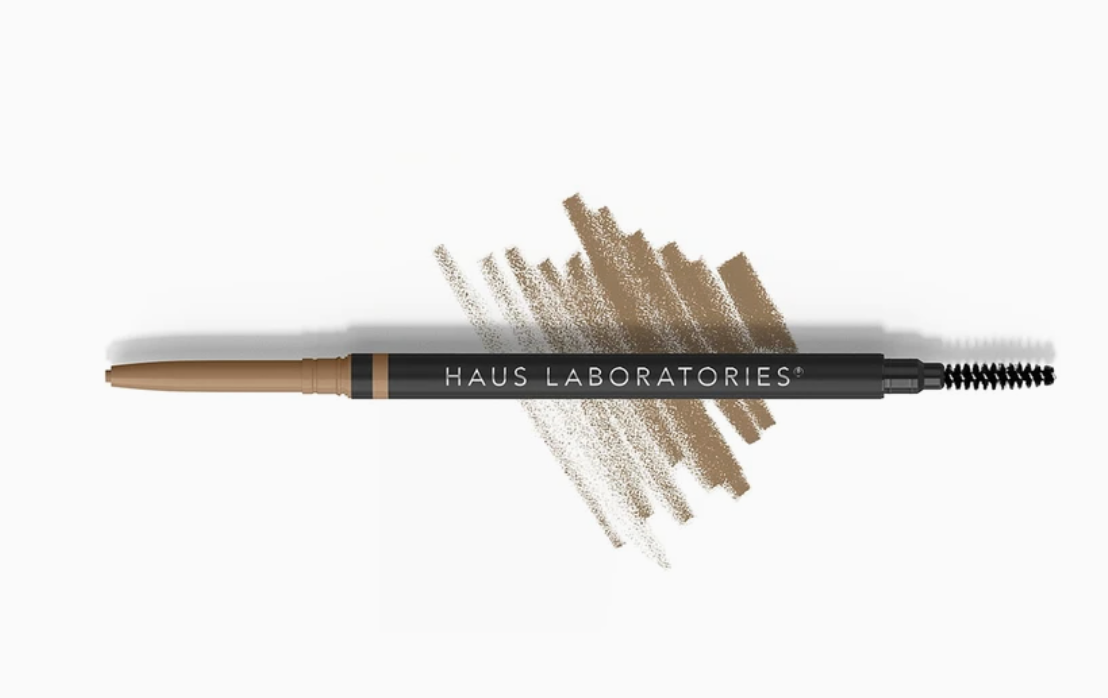 Starting with THE EDGE PRECISION BROW PENCIL:
Find your edge with the ultimate brow-perfecting tool. Shape brows effortlessly, fill in with natural-looking payoff, and achieve all-day definition with professional-level precision.
Enhance and transform your expression with micronized pigments that deliver superior payoff and eyebrow-raising color. Available in 13 shades, what you see is what you get from immediate color-release pigment and a natural, matte finish that blends seamlessly.
Taupe was recommended for Medium-To-Dark Blonde Hair so I went with that color.

Staying with eye makeup I chose the FOUR-WAY SHADOW PALETTE and picked the one called Sunset.
Each quad was curated to unlock allure with a range of 4 blendable finishes + colors reminiscent of the escapes they're named for.
MAKEUP YOUR ESCAPE:
This range of sensual, earthy hues from light cream to deep chocolate brown was made to create an enticing EVERYDAY look with a hint of sex appeal.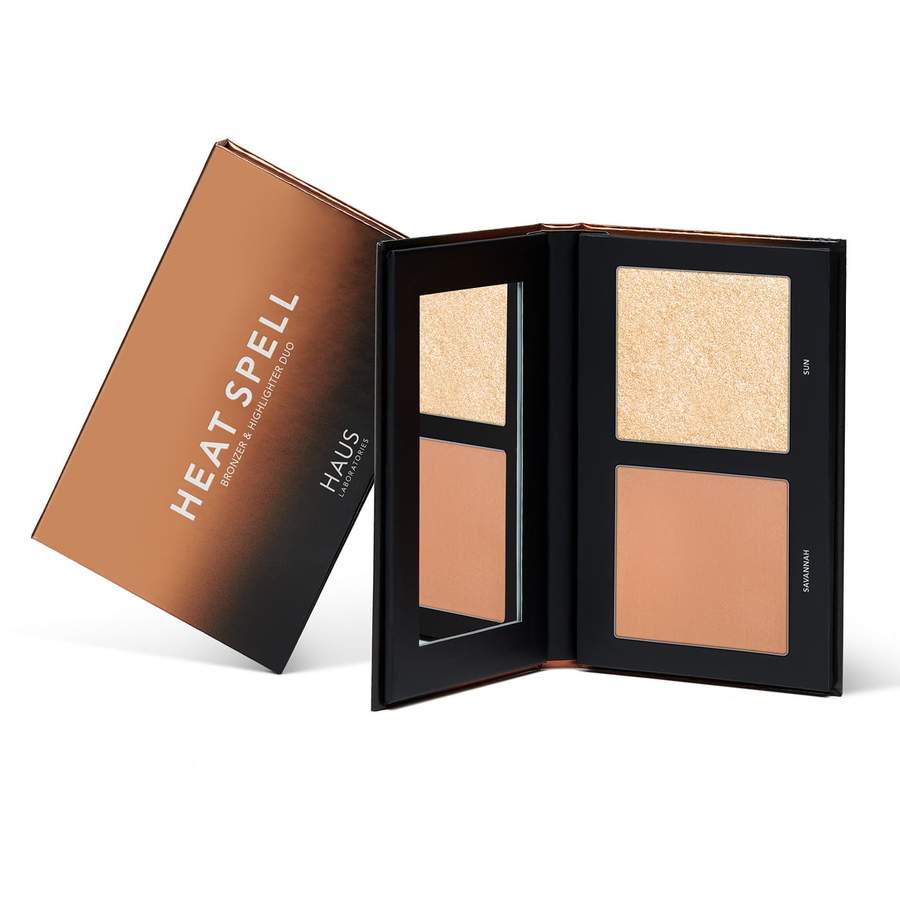 Then, HEAT SPELL BRONZER + HIGHLIGHTER DUO:
A weightless cushion matte bronzer + complementary reflective highlighter for buildable earthy payoff.
Spike your own HEAT SPELL with this pairing of matte bronzer and simmering highlighter that takes earthy payoff to new temps. Channel a small stroke of warmth or fully bake with the buildable pigment.
Each bronzer shade provides superior color-true coverage and a weightless feel for smooth, creamy application and buildable, smoldering payoff.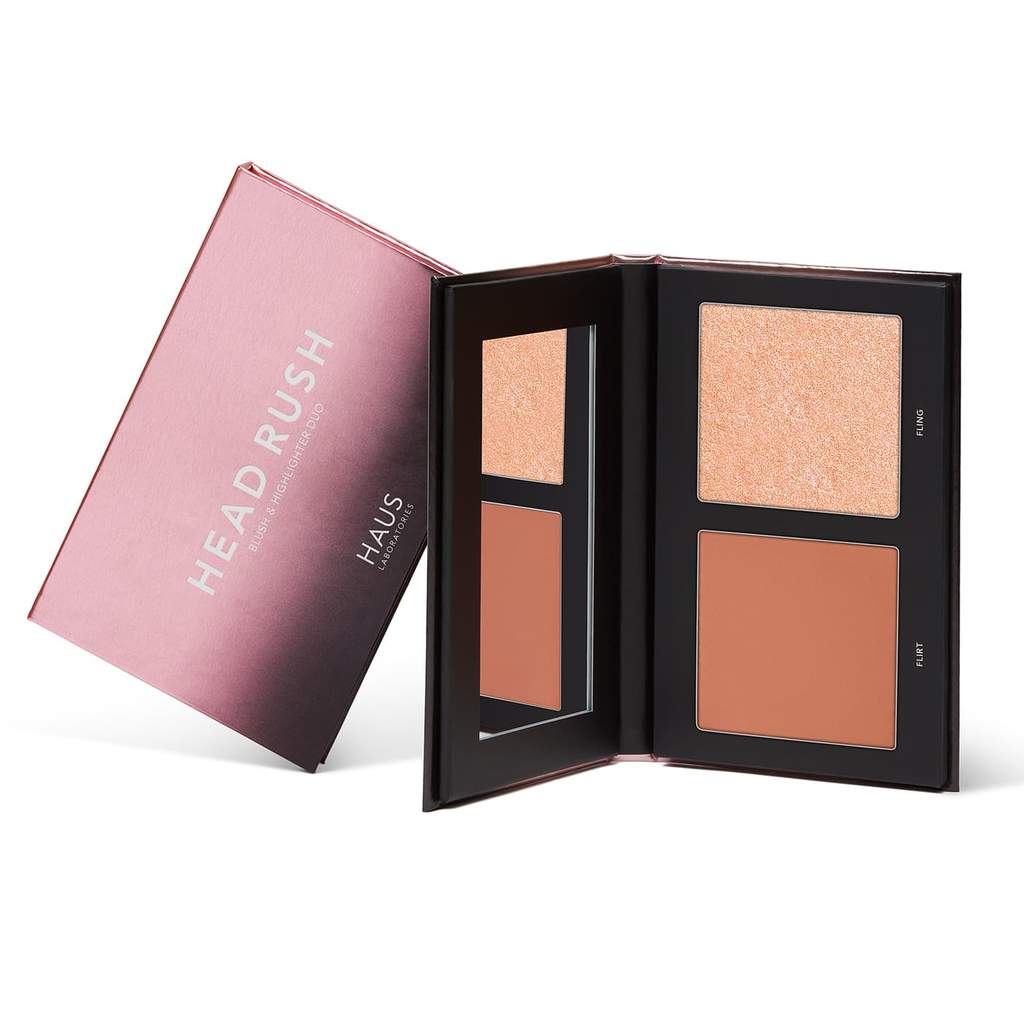 Pair with HEAD RUSH BLUSH + HIGHLIGHTER DUOS for a multi-dimensional finish:
These bronzer and highlighter pairings were crafted with sunflower seed oil to unearth your desire and add warmth to a range of skin tones. Matched for the ultimate sizzle, the complementary highlighters take your look to the next level with a simmering, sultry finish.
Quite nice. I urge you to try if you haven't yet. Meanwhile, I can't wait to try the rest of the Haus!
For more info go to: www.hauslabs.com