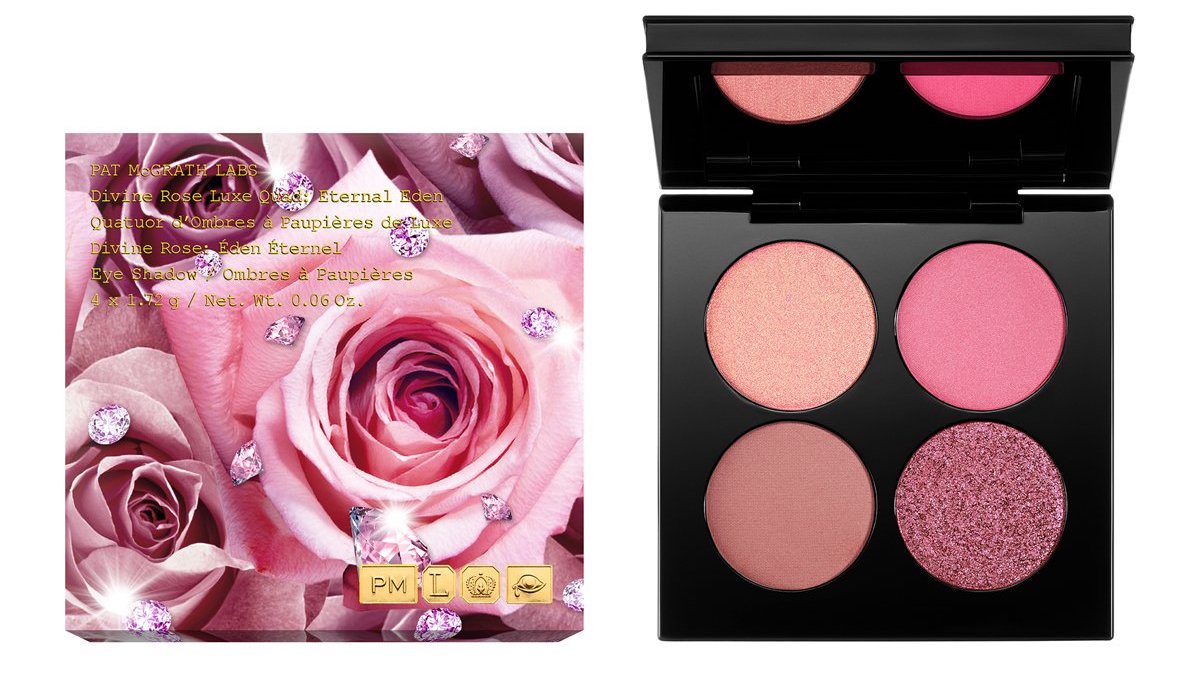 If you are into makeup and celebrity makeup artists, I am sure that you already have checked out the new Spring collection from Pat McGrath Labs. As usual, there is much to choose from… Starting with Pat's eye palettes, which offer everything from pastel to metallic and earthy colors. These tones are also found in her lipsticks and lip gloss. Whatever your heart desires… Pat McGrath thought of it for you.
My personal choice was the Divine Rose Luxe Quad Eternal Eden.
The palette features a range of pink and rose-inspired tones in mesmerizing matte and show-stopping shimmer finishes that transform your eyes from a perfect daytime light eye makeup to a sophisticated evening look.
Lavish lips have always been a must-have for women. I am not any different. This is why I added the Crimson Couture Lip Kit to my order.
It offers a powerful pairing with the long-lasting PermaGel Ultra Lip Pencil, allowing a perfect contour of your lips, and the matte yet moisturizing MatteTrance™ Lipstick. formula in Elson 3 (perfect red).
Thanks Pat McGrath!
For more information and to purchase visit www.PatMcGrath.com