Some look forward to the Puppy Bowl more than the Super Bowl! In case you missed it, the cutest 3-hour event aired on discovery+, Verizon, and Animal Planet on Sunday, February 7 at 2PM ET/11AM PT.
PUPPY BOWL celebrates adoptable pups in all their cuteness and showcases the incredible shelters and rescues, as well as their staffers, who dedicate their lives to helping animals find their loving homes. In years past, PUPPY BOWL is 16 for 16 with the adoption rate at 100% as all puppies and kittens featured in PUPPY BOWL to date have found their forever homes with loving families. And even though this past year has been different from year's past, one thing is for certain – there will be a PUPPY BOWL – and discovery+ and Animal Planet continue this annual tradition to highlight these special puppy players and kittens so that they can finally find the place they are meant to call 'home.'
This year, 22 shelters and rescues from nine Northeastern States are enlisted to bring 70 incredible adoptable puppy players out for PUPPY BOWL to sport their TEAM RUFF 'Tail Mary Tangerine' and TEAM FLUFF 'Bark Blue' bandana colors. What genetic traits are these pups bringing to the game? With the Wisdom Panel™ dog DNA test, we'll find out what's beyond those big puppy dog eyes and how each dog's breed mix might give them an advantage on the field. We'll see their skills playout in the brand-new GEICO Stadium, where these adoptable players have even more room to rumble and fumble!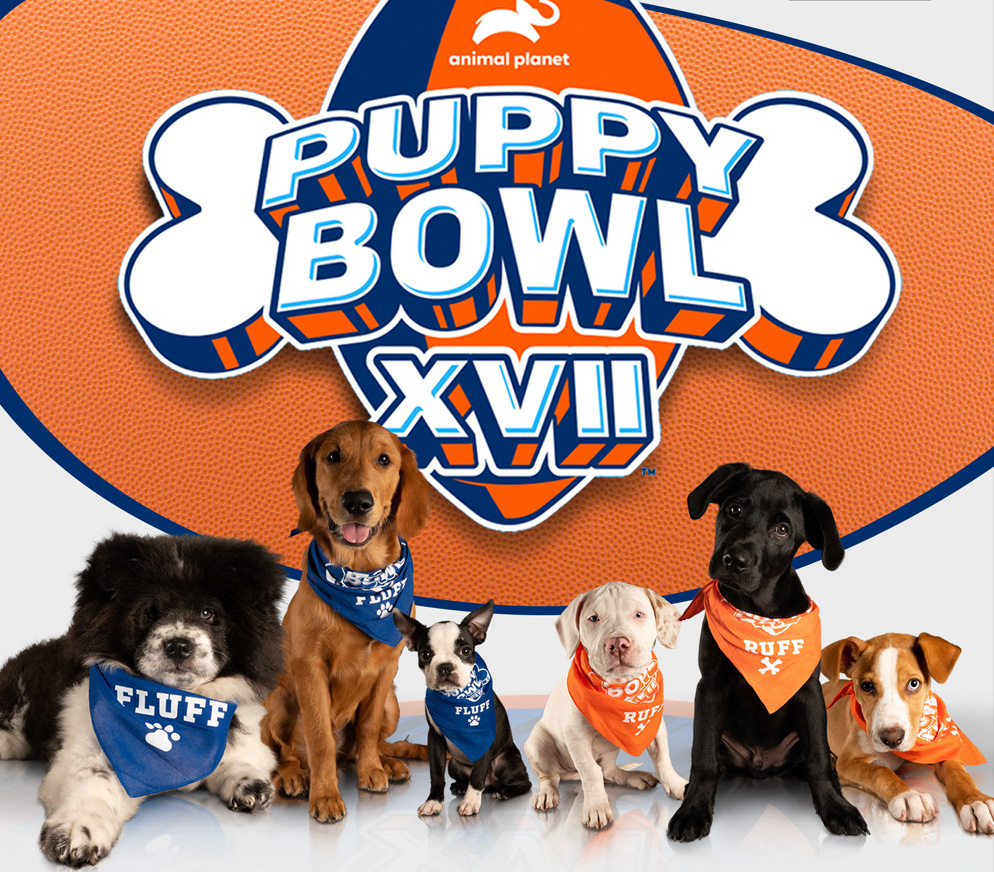 Fan-favorite elements, including slow motion replays, nose-to-nose action from the famous water bowl cam, and aerial shots of the field from the brand-new TEMPTATIONS™ Sky Box are all back this year, along with epic drone shots of puppy players across the arena that bring audiences as close as possible to all the game-play action. THE HOME DEPOT goal post nets serve as the backdrop to every touchdown and field goal as audiences have a front row seat view through lens of the cameras in the CHEWY end zone pylons.