Australian artist and 8 x ARIA award winner, Amy Shark has released her brand-new single, "Love Songs Ain't For Us" featuring Keith Urban, the latest offering from her upcoming sophomore album "Cry Forever," available April 30 via Wonderlick Recording Company/Sony Music Entertainment Australia/RCA Records.
Co-written with UK singer-songwriter Ed Sheeran, "Love Songs Ain't For U"' is a defining moment for the Gold Coast native and sees a softer side to Shark's often confronting and melancholy songwriting. Amy's distinct vocals are on display from the first note with an understated production that will have you immersed in this dreamy love song immediately.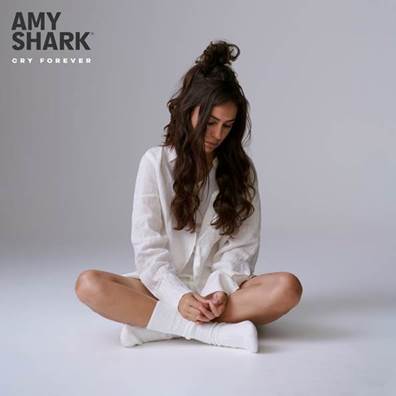 When asked about writing with Ed Sheeran, Amy comments:"Ed asked me if I wrote songs about my man, I told him I do, but love songs aren't really for us." He then smiled and said, "Ok that's what we'll do then. This song is as loved up as you'll get from me and I love it."
Joining Amy on "Love Songs Ain't For Us" is Grammy-award winner Keith Urban, who announced the first shows of his THE SPEED OF NOW TOUR, to hit Australia with 11 shows this December.
Amy explains how working with Keith came about. "The song is so classy and timeless I needed to find a class act to join me. Keith is so professional and well respected around the world, so it was a no brainer."