A Boston couple tries to pick up the pieces of their life after suffering a terrible tragedy during a home birth in "Pieces of a Woman," a powerful awards season drama starring Vanessa Kirby and Shia LaBeouf.
Directed by celebrated Hungarian filmmaker Kornél Mundruczó from a script by his talented playwright-screenwriter wife, Kata Wéber, this emotionally astute drama tackles its heavy subject matter with delicacy and care, offering audiences an intimate look at a couple coping with unimaginable loss. Based on personal experiences that Wéber and Mundruczó turned into a stage play of the same name, this heartbreaking yet cathartic relationship drama delves deep into the turmoil and confusion that such a tragic event can cause, with an emphasis on realism in all aspects of the storytelling, and the results pack an emotional wallop. Featuring a brilliant script whose warts-and-all approach really helps the tragic tale hit home, eye-catching cinematography that uses extreme long takes to bring viewers even closer into the intimate setting, and some phenomenal performances, none more so than the award-worthy lead turn by Vanessa Kirby ("The Crown"), "Pieces of a Woman" is a top-notch drama that deftly traverses its tricky emotional landscape.
The film centers on Martha Weiss and Sean Carson (Vanessa Kirby and Shia LaBeouf), a young couple excited for the imminent arrival of their first child, whom they've decided to deliver at home. Having joined a support group of other couples preparing for home births, Sean and Martha are well-versed in the delivery procedure by the time her water breaks. However, as they know, complications can always arise on delivery day, which is exactly what happens when their midwife is unavailable, forcing them to call in their backup, Eve (Molly Parker). In a jaw dropping, nearly thirty-minute single take, the camera follows Martha and Sean around the apartment as this journey plays out, from the water breaking and the midwife dilemma all the way through the birth and its devastating aftermath.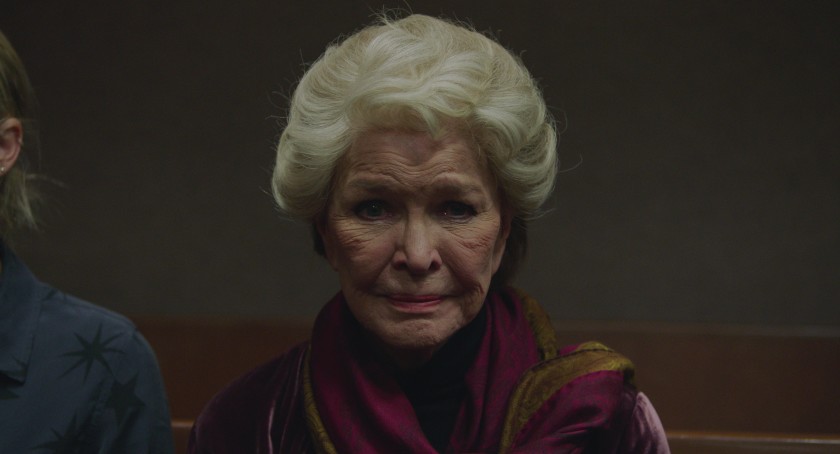 How do you move forward after suffering such an unimaginable loss? That is the question the film explores as Martha tries to continue with her life while grieving her loss. It soon becomes clear that everybody deals with grief in their own way, whether it's Martha's mom (Ellen Burstyn) forcing her to pursue a legal case against Eve, Sean slipping on his sobriety, or Martha herself, who just kind of floats forward through life as her emotions swell inside of her. What results is an unforgettable portrait of a woman finding the inner strength to confront her grief and unburden her soul.
In addition to a personal experience that inspired the project, director Kornél Mundruczó and screenwriter Kata Wéber conducted extensive research on the subject and consulted multiple women who suffered similar losses, and that dedication to realism and getting the details right is deeply felt throughout the proceedings. Beyond Mundruczó's sensational filmmaking talents, which are on display in virtually every scene and always enhance the dramatic intent of the storyline, the quality of Wéber's script is evident from start to finish, and its depth is manifested in nuanced characters and the deceptively simple setup whose emotional complexity gradually reveals itself. Also helping this hard-hitting tale achieve its dramatic peaks is the knockout camerawork by cinematographer Benjamin Loeb and the affecting score by Howard Shore.
Viewers may be familiar with Vanessa Kirby from "Mission: Impossible – Fallout" or as Prince Margaret on "The Crown," but after seeing her shattering portrayal of the traumatized yet resilient Martha Weiss in this beautiful film, it's hard to imagine a more definitive performance than this one. Playing her partner Sean, a construction worker and recovering addict who copes with the tragedy in his own self-destructive ways, Shia LaBeouf gives a complex and highly naturalistic performance that proves similarly powerful. Also putting in excellent supporting work is screen legend Ellen Burstyn as Martha's controlling but caring mother Elizabeth, and Molly Parker as the vilified midwife Eve.
Don't be intimidated by the somber subject matter: "Pieces of a Woman" is a masterful drama and a rewarding emotional journey.
By Lucas Mirabella
Running Time: 126 minutes
Rated R for language, sexual content, graphic nudity and brief drug use.
Available on Netflix January 7th