Henry Louis "Hank" Aaron, the Hall of Fame slugger whose 755 career home runs long stood as baseball's golden mark, has died. He was 86.
"Our family is heartbroken to hear the news of Hank Aaron's passing," Georgia Gov. Brian Kemp said in a statement on behalf of the Aaron family. "Hank Aaron was an American icon and one of Georgia's greatest legends. His life and career made history, and his influence was felt not only in the world of sports, but far beyond — through his important work to advance civil rights and create a more equal, just society. We ask all Georgians to join us in praying for his fans, family, and loved ones as we remember Hammerin' Hank's incredible legacy."
The Atlanta Braves said in a release that Aaron died peacefully in his sleep.
One of the sport's great stars despite playing for the small-market Milwaukee/Atlanta Braves throughout a major league career that spanned from 1954 to 1976, Aaron still holds major league records for RBIs (2,297), total bases (6,856) and extra-base hits (1,477), and he ranks among MLB's best in hits (3,771, third all time), games played (3,298, third) and runs scored (2,174, fourth). But it was Hammerin' Hank's sweet home run swing for which he was best known.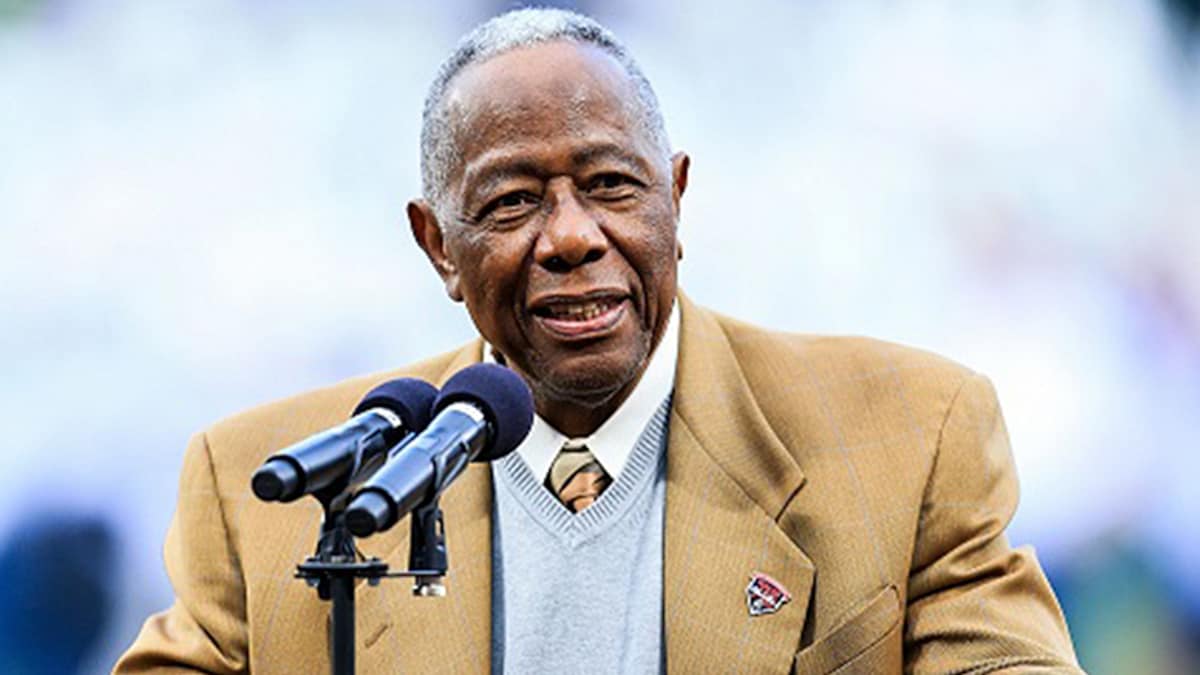 A 6-foot, 180-pounder, Aaron broke Babe Ruth's hallowed home run mark on April 8, 1974, slugging his record 715th off Los Angeles Dodgers left-hander Al Downing in the fourth inning as 50,000-plus fans celebrated in Atlanta. In one of baseball's iconic moments, Aaron trotted around the basepaths — despite briefly being interrupted by two fans — and ultimately touched home plate, where teammates hoisted him, his parents embraced him and he was interviewed by a young Craig Sager. Aaron went on to play two more seasons and finished with 755 career home runs, a mark that stood as the major league record until Barry Bonds broke it in 2007.
"We are absolutely devastated by the passing of our beloved Hank," Braves chairman Terry McGuirk said in a statement. "He was a beacon for our organization first as a player, then with player development, and always with our community efforts. His incredible talent and resolve helped him achieve the highest accomplishments, yet he never lost his humble nature. Henry Louis Aaron wasn't just our icon, but one across Major League Baseball and around the world. His success on the diamond was matched only by his business accomplishments off the field and capped by his extraordinary philanthropic efforts. "We are heartbroken and thinking of his wife Billye and their children Gaile, Hank, Jr., Lary, Dorinda and Ceci and his grandchildren."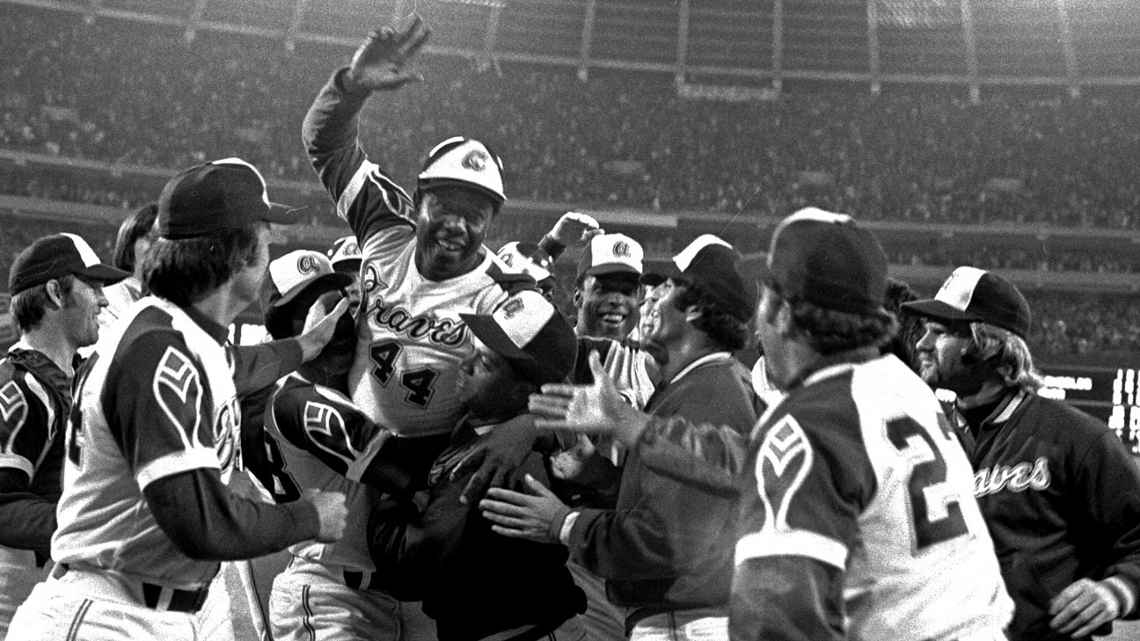 Kemp issued an order to have the flags fly at half-staff at all state buildings in Georgia until sunset on the day of Aaron's funeral to honor his "groundbreaking career and tremendous impact on our state and nation." Despite allegations that Bonds used performance-enhancing drugs, Aaron never begrudged someone eclipsing his mark. His common refrain: More than three decades as the king was long enough. It was time for someone else to hold the record.
Bonds expressed his "deepest respect and admiration" for Aaron in a statement on Twitter.