Gal Gadot returns to the iconic role that shot her to stardom as she sets out to save the world from the latest round of villains in "Wonder Woman 1984," a high-flying superhero sequel costarring Chris Pine, Kristen Wiig and Pedro Pascal.
Also returning for the latest entry in the DC franchise is director and co-writer Patty Jenkins, who delivers a big budget spectacle with a big heart but never loses sight of the film's overarching themes of truth, redemption and self-empowerment. Working from a script that she co-wrote with Geoff Johns and David Callaham, Jenkins offers viewers a delightfully action-filled entertainment that still takes time to explore DC Comics mythology, deliver fish out of water humor, and delve deeper into the love story introduced in the previous film. Whether it's the first-rate camerawork, the appealingly retro production design, or the pitch perfect score by Hans Zimmer, the filmmaking on display in "Wonder Woman 1984" is enough in itself to justify tagging along on this superhero adventure.
After a childhood flashback featuring young Diana Prince (Lilly Aspell) learning a lesson from her mother Hippolyta (Connie Nielsen) and aunt Antiope (Robin Wright) about the importance of truthfulness, the action moves to 1984 Washington, D.C., where the Amazon warrior has grown up to become an anthropologist and archaeologist at the Smithsonian Museum. Although Diana keeps a low profile by day, she still finds time to slip into her Wonder Woman getup and save lives during her off-hours.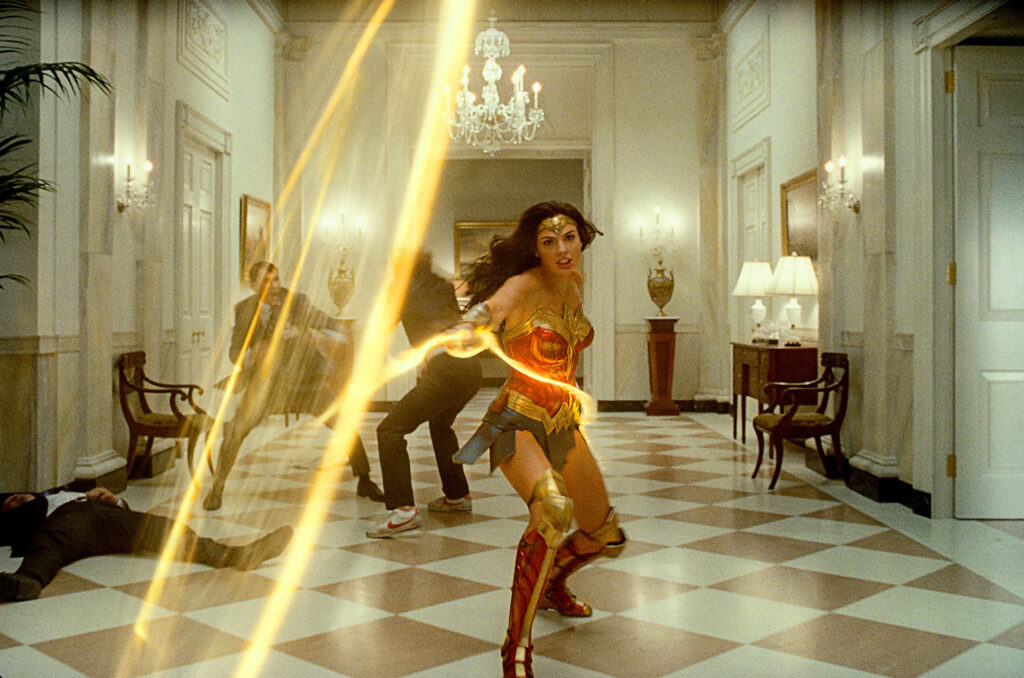 Diana's life at the Smithsonian gets a boost of intrigue when she and an insecure coworker named Barbara Minerva (Kristen Wiig) come in contact with a precious stone that can make wishes come true, which Barbara uses to be more like Diana and Diana uses to reunite with deceased lover Steve Trevor (Chris Pine). But even though the magical stone may seem like a dream come true, the dangers in its powers become apparent when it comes into the possession of Maxwell Lord (Pedro Pascal), a power-hungry Ponzi schemer with plans of world domination. As Maxwell Lord wreaks havoc around the globe, Diana must learn to harness her inner powers in order to save the day.
With this inspired follow-up to the celebrated first film in the franchise, director Patty Jenkins proves yet again that her skill set, honed through years of crafting intimate stories on an independent scale, is well-suited for the comic book genre. The crafty script by Jenkins, Geoff Johns and David Callaham focuses as much on the emotional arcs of the characters as it does on fulfilling the action requirements of the franchise, resulting in a much more well-rounded entertainment than your run-of-the-mill superhero flick. Although the extended running time results in some second act sluggishness, on the whole, "WW1984" is a soaring success thanks to the inspired storytelling and the obvious enthusiasm of the filmmaking team, most notably Matthew Jensen's bold cinematography, Aline Bonetto's awesomely eighties production design, and Hans Zimmer's memorable score.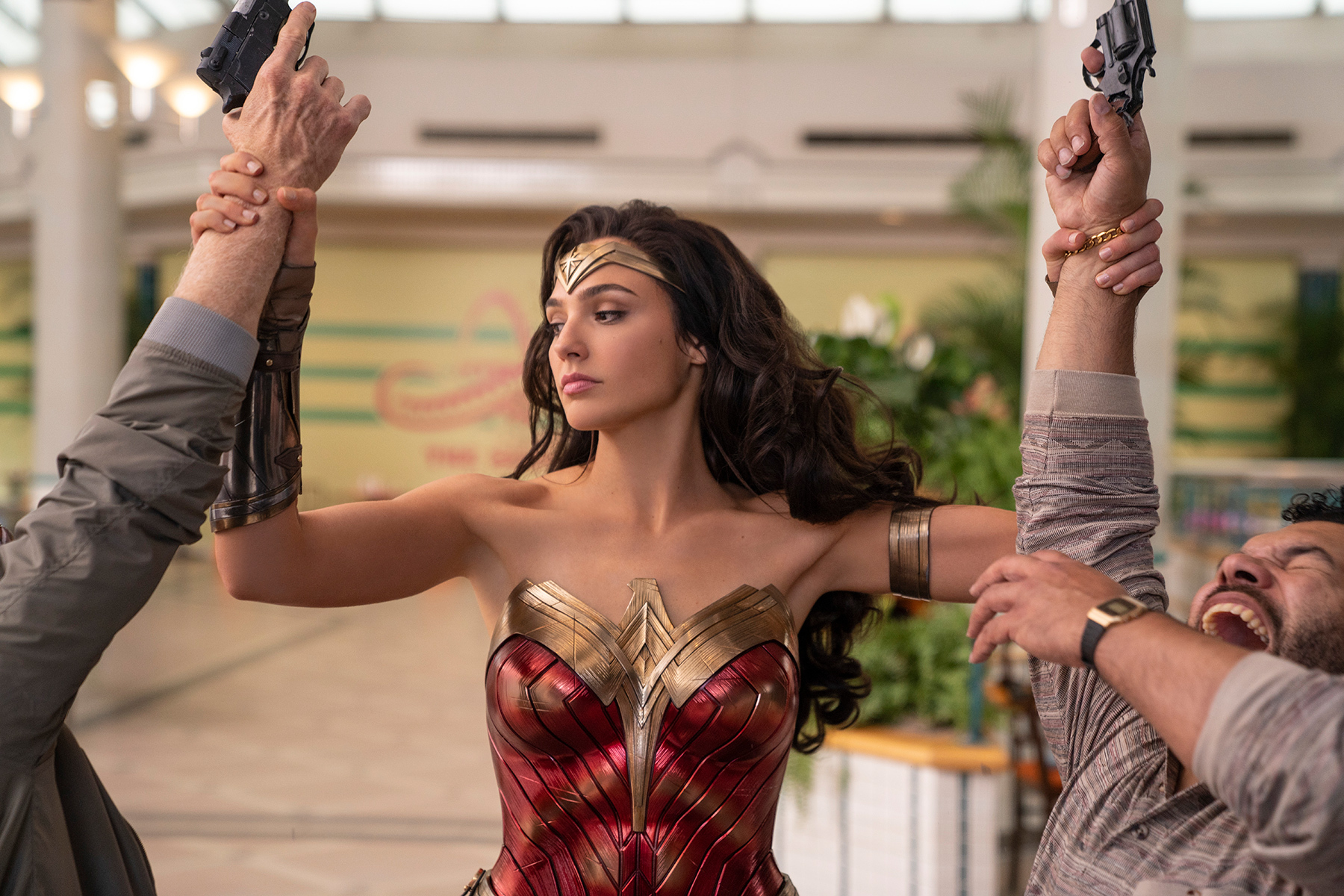 Perhaps Jenkins' greatest achievement in this standout sequel is the rich performances she obtains from her supremely talented cast, beginning with Gal Gadot, who embodies Wonder Woman's emotional journey with aplomb. Gadot is able to project the kind of mental and physical strength that the character requires, and while her asskicking skills might be the biggest draw, it's the emotional truth of her performance that makes the character resonate so strongly. As for the supporting cast, despite meeting his fate in the previous installment, Chris Pine reprises his role of WWI fighter pilot Steve Trevor in reliably charismatic fashion, while Kristen Wiig is as enjoyable as ever playing Diana's nerdy coworker who has a dark secret just clawing to get out. Pedro Pascal also excels as the sleazy, Gordon Gekko like antagonist Maxwell Black who personifies the excessive eighties in all its greedy glory.
Thanks to the retro vibes and awesome action, "Wonder Woman 1984" is a superhero film that truly takes flight.
By Lucas Mirabella
Rated PG-13 for sequences of action and violence.
Running Time: 151 minutes
Coming to theaters and HBO Max on December 25th.