The directorial debut of Dan Friedkin, starring Guy Pearce (L.A. Confidential, Memento), Claes Bang (The Square), and Vicky Krieps (Phantom Thread), THE LAST VERMEER is the surprising intense true post WW II story of notorious art dealer Han Van Meegeren whose activities reveal a mastermind of a very special nature. TriStar Pictures will release it onscreen in over 800 theatres on November 20th.
While Joseph Piller (Bang), a Dutch Jew, was fighting in the Resistance during the Second World War, the witty, debonair aesthete, Han van Meegeren (Pearce) was hosting hedonistic soirées and selling Dutch art treasures to Hermann Goring and other top Nazis. Following the war, Piller becomes an investigator assigned the task of identifying and redistributing stolen art, resulting in the flamboyant van Meegeren being accused of collaboration — a crime punishable by death. But, despite mounting evidence, Piller, with the aid of his assistant (Krieps), becomes increasingly convinced of Han's innocence and finds himself in the unlikely position of fighting to save his life.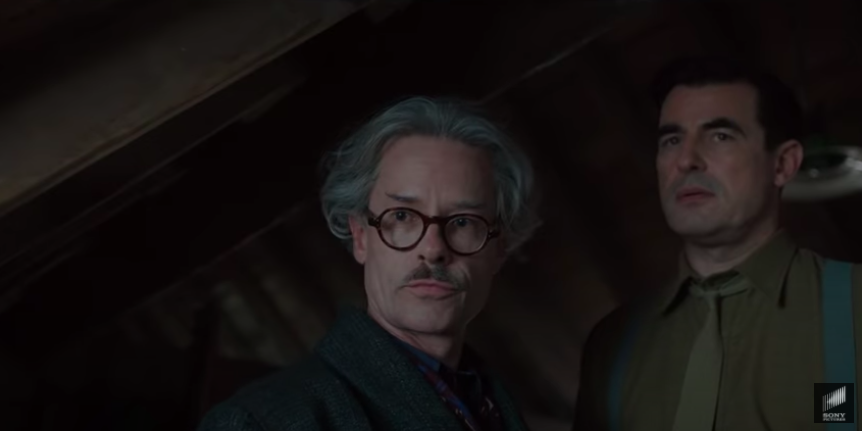 Executive Produced by four time Oscar nominee Ridley Scott, along with Gino Falsetto, and Peter Heslop, THE LAST VERMEER was Produced by Ryan Friedkin, Danny Friedkin, and Bradley Thomas; Written by James McGee (Band of Brothers) and Mark Fergus & Hawk Ostby (Children of Men, Iron Man); Cinematography by Remi Adefarasin (Elizabeth); Costumes by Guy Speranza (Stan & Ollie); Production Design by Arthur Max (The Martian, Gladiator); Editing by Victoria Boydell (Twelve Monkeys); and Composed by Johan Söderqvist (Let the Right One In). In addition to Pearce, Bang and Krieps, the film also features, Roland Møller (Land of Mine), August Diehl (A Hidden Life), Olivia Grant (All the Money in the World), and Adrian Scarborough (1917, Gosford Park).
THE LAST VERMEER runs 127 minutes.