The Holiday season is upon us! 'Tis the season to treat yourself to delicious chocolates by the fireside. LATF discovered a unique chocolate company called Divine Chocolate, which is the only Fairtrade Chocolate Company in the world that is co-owned by cocoa farmers. Yes… farmers!
In the early 1990s, Nana Frimpong Abebrese began creating a farmer-owned company to help farmers sell their own cocoa in Ghana. Nana was a visionary farmer representative and independent representative of COCOBOD (a Ghanaian government-controlled institution that fixes the buying price for cocoa in Ghana). With the support of Twin Trading, a fairtrade company aiming to support cocoa farmers, Nana and a group of other farmers found ways to ensure the net gains of the company would belong to farmers, farmers could be paid in cash, and fair trade premiums could be invested in social programs.
They launched their first chocolate bar in 1998 and finally launched in the United States on February 14th, 2008!
Divine Chocolate is as unique as its company history. For the holidays, we recommend:
Milk Chocolate Advent Calendars

70& Dark Chocolate Vegan Advent Calendars

Milk Coins: great for Hanukkah!

70% Dark Chocolate Vegan Coins

Limited Edition Dark with Cranberries & Hazelnut

Limited Edition Milk Chocolate with Gingerbread Crisp

Mini Flights- stocking stuffer sizes of the Everyday Bars
As for Hot Chocolate, try their Winter Warming Spiced Hot Chocolate.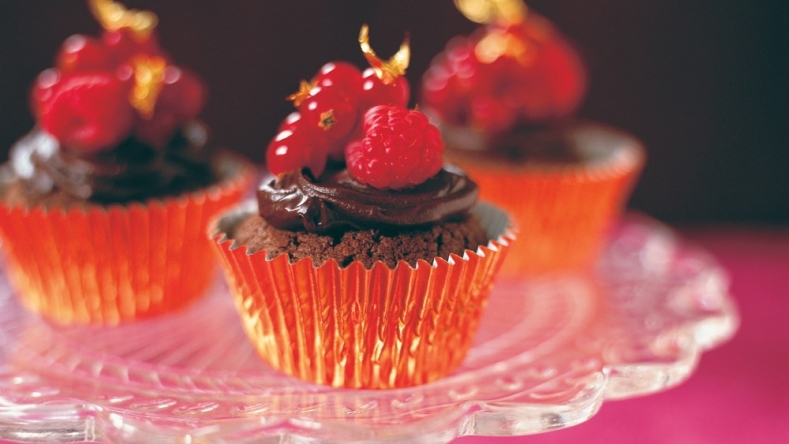 To celebrate, here is a Recipe for Rich Divine Cupcakes perfect for your holiday gathering!
2 70% Divine Dark Chocolate bars

7 ounces unsalted butter, very soft

7 ounces Fairtrade caster sugar

4 large eggs at room temperature

100ml sour cream

7 ounces self raising flour
1 70% Divine Dark Chocolate Bar

1 tbsp golden syrup

1 ounce unsalted butter
Click here for the recipe instructions.
All Divine products carry the Fairtrade mark.
https://www.divinechocolate.com/