Check out the new Hand Sanitizers from the Milk Makeup line.
This liquid hand sanitizer kills 99.9% of germs due to the 70% of ethanol alcohol in it. However, it still acts as a moisturizer and softens your hands by providing an uplifting sensorial experience via 3 unique blends of all-natural essential oils. You can choose from:
The Spicy Herb: Crisp, energizing blend of spicy pink peppercorn and herbaceous buchu leaf oil balanced by relaxing sage and rich cedarwood oils.
The Bright Citrus: Lush, citrusy arrangement of juicy grapefruit oil, stimulating lemongrass oil, and floral ylang ylang oil rounded out by creamy vanilla.
My favorite is the Warm Rose: Warm floral combination of blooming rose oil and spicy coriander seed oil complemented by fruity bergamot, sweet tonka bean, and woodsy akigalawood.
Easy to carry in your purse or your pocket. You can even keep one in the car, then you are well covered!
To purchase visit www.milkmakeup.com
---
Achieve good results with collagen moisturizer from baebody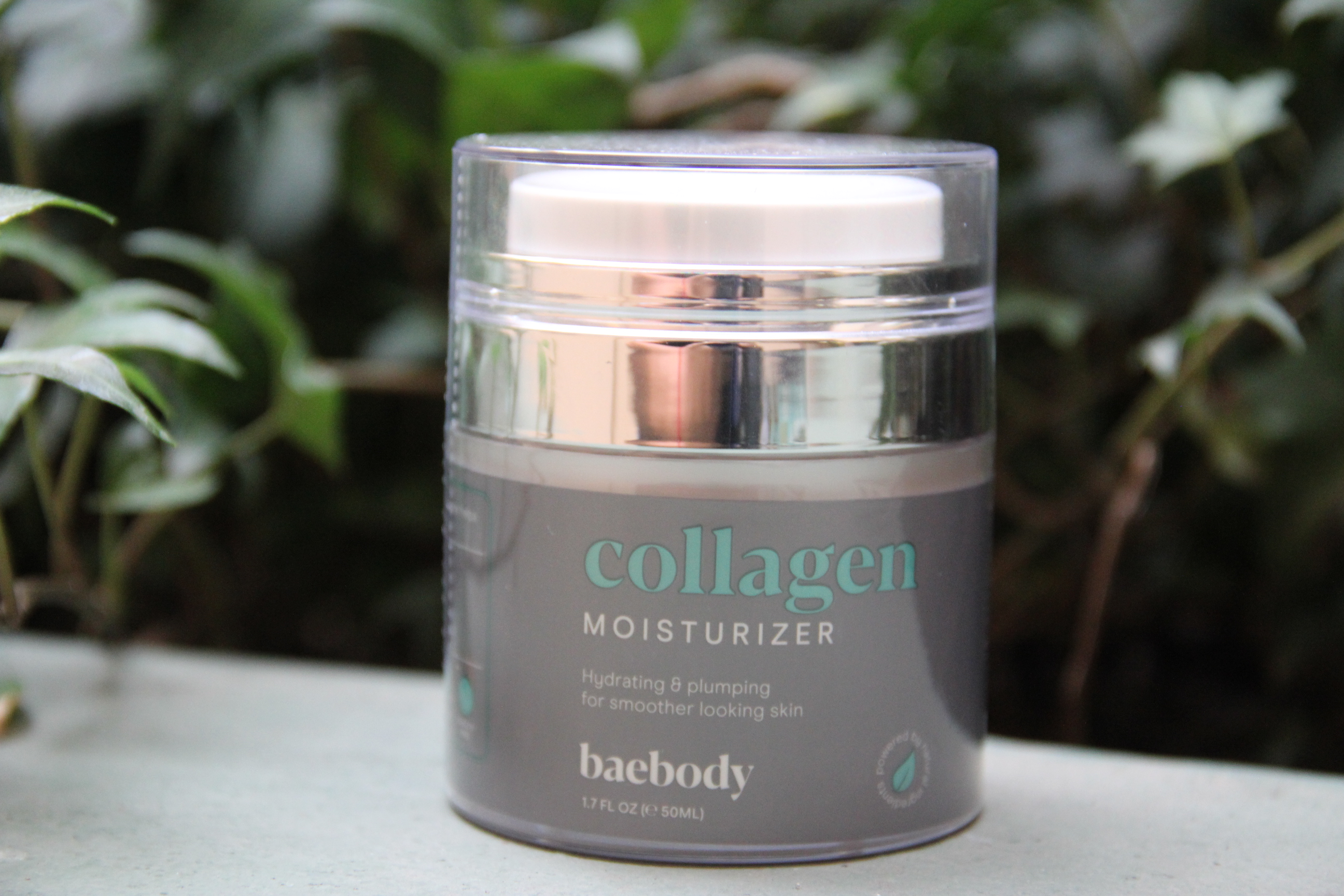 Anyone who is into beauty is familiar with the benefits of collagen. As you are getting older, your body becomes depleted of it.
While many companies offer collagen face creams they are usually quite expensive. I recently tried the collagen moisturizer from baebody which is adequately priced.
Safe for all skin types, their vegan Collagen & Hyaluronic Acid range is for anyone looking for a plumper and firmer look. The Collagen Moisturizer from baebody contains powerful actives that hydrate and help build skin strength, so you can fight back against those fine lines and wrinkles. I recommend having regular facials for greater results.
To purchase visit www.baebody.com
---
Brow Magic
For years I refused to do my eyebrows, thinking that it would harden my look. Eventually, my makeup artist convinced me to try it. "It would definitely frame your face," she said. Sure enough, I gave in and loved it. Since then, I do my eyebrows every day. I just tried the new Brow Styler from Benefit, a Multitasking wax pencil & powder for brows. It helps you create 3 essential brow looks, It is waterproof and will last up to 18-hours.
The wax-pencil sculpts and shapes brows for a clean & shaped look while the loose filling powder builds easily for soft & full brows. Wear them together for bold & defined brows. It is available in 12 shades. I love it!
For more info go to www.benefit.com