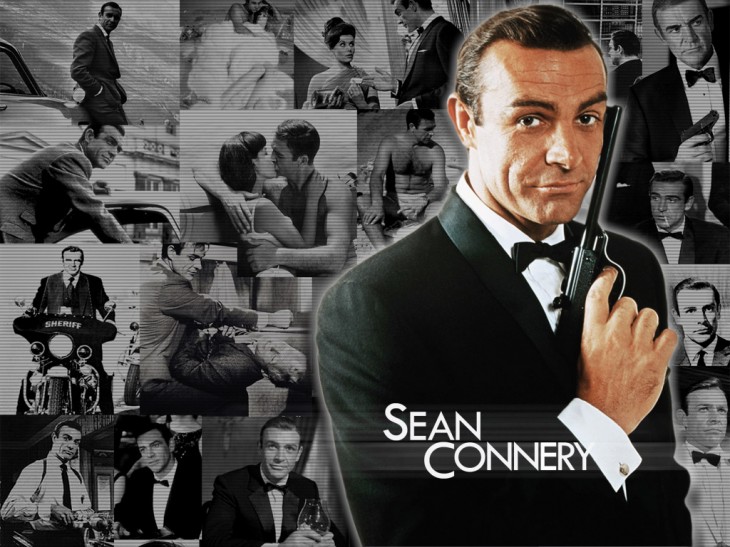 Sean Connery, the Scottish-born actor best known for being the original actor to portray the character of James Bond, has passed away at the age of 90.
Connery starred in seven films between 1962 and 1983. In 1988, Connery won the Academy Award for Best Supporting Actor for his role as an Irish cop in The Untouchables (1987).
Connery has been polled as "The Greatest Living Scot" and "Scotland's Greatest Living National Treasure". In 1989, he was proclaimed "Sexiest Man Alive" by People magazine, and in 1999, at age 69, he was voted "Sexiest Man of the Century".
Thomas Sean Connery was born on August 25, 1930 in Fountainbridge, Edinburgh. His mother, Euphamia C. Maclean, was a cleaning lady, and his father, Joseph Connery, was a factory worker and truck driver. He also has a brother named Neil Connery, who works as a plasterer in Edinburgh. He is of Irish and Scottish descent. Before going into acting, Sean had many different jobs, such as a milkman, lorry driver, a laborer, artist's model for the Edinburgh College of Art, coffin polisher and bodybuilder. He also joined the Royal Navy, but was later discharged because of medical problems. At the age of 23, he had a choice between becoming a professional footballer or an actor, and even though he showed much promise in the sport, he chose acting and said it was one of his more intelligent moves.
No Road Back (1957) was Sean's first major movie role, and it was followed by several made-for-TV movies such as ITV Television Playhouse: Anna Christie (1957), Macbeth (1961) and Anna Karenina (1961) as well as guest appearances on TV series, and also films such as Hell Drivers (1957), Another Time, Another Place (1958), Darby O'Gill and the Little People (1959) and The Frightened City (1961). In 1962 he appeared in The Longest Day (1962) with a host of other stars.
His big breakthrough came in 1962 when he landed the role of secret agent James Bond in Dr. No (1962). He played James Bond in six more films: From Russia with Love (1963), Goldfinger (1964), Thunderball (1965), You Only Live Twice (1967), Diamonds Are Forever (1971) and Never Say Never Again (1983).
After and during the success of the Bond films he has maintained a successful career as an actor and has appeared in films, including Alfred Hitchcock's Marnie (1964), The Hill (1965), Murder on the Orient Express (1974), The Man Who Would Be King (1975), The Wind and the Lion (1975), Time Bandits (1981), Highlander (1986), The Name of the Rose (1986), Indiana Jones and the Last Crusade (1989), The Hunt for Red October (1990), Rising Sun (1993), The Rock (1996), Finding Forrester (2000) and The League of Extraordinary Gentlemen (2003).