In our previous CBD Spotlight, Michele introduced us to the hit CBD line: Charlotte's Web.
The popular brand now has a line of topical products, which is incredible for weekend warriors and competitive athletes. I was introduced to the line just last month and it's offered a lot of relief after my work-outs and training sessions.
As an American Ninja Warrior competitor, I dabble in just about everything from free climbing (bouldering) to long distance trail running and HIIT workouts. Although I stretch before and after, I can have new pain and muscle discomfort in various areas of my body at any given time!
I have tried CBD topical balms in the past, but this one is certainly the strongest and most effective thus far. Their formular combines active pharmaceutical ingredients with hemp extract. I recommend:
CBDMEDIC™ ACTIVE SPORT PAIN RELIEF SOLID SPORT STICK
Easy to apply and carry everywhere, the stick offers temporary pain relief on-the-go. I boulder several times a week, which can cause a lot of pelvic/hip stress & pain. The menthol feature is great and activates fairly fast. The Active Sport™ helps relieve pain from minor muscle and joint distress, strains, sprains, and bruises, with less mess than from traditional creams or ointments.
ACTIVE SPORT™ PAIN RELIEF OINTMENT
The ointment version feels as if it absorbs faster. Really helpful for sore muscles. The 40g tube can be applied before, during, or after your workouts. Ingredients include. Camphor 10%, Menthol 15%
Blended with THC-Free CBD Hemp Extract & Other Natural Moisturizers

200mg CBD Hemp Extract per 30g Stick

Made with ingredients from nature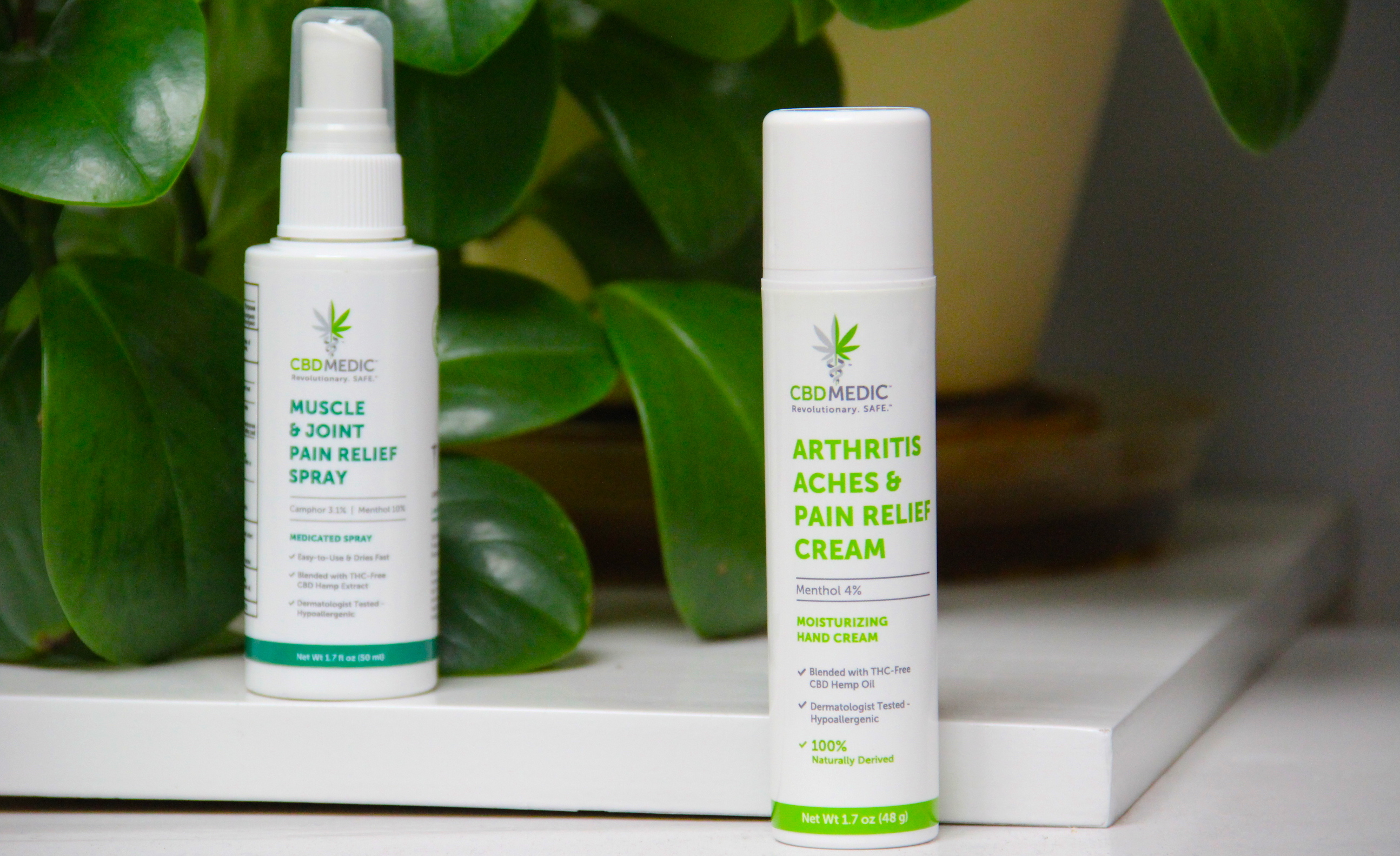 Check out their products which target arthritic and joint pain:
ARTHRITIS ACHES & PAIN RELIEF CREAM
Relieves joint pain and stiffness temporarily so you can increase your comfort and regain your freedom of movement. This arthritis hand cream dispenses from an easy-to-use pump bottle to minimize any difficulty in application. Recommended for Elbows, Feet, Hands, Hips, Knees & Torso.
MUSCLE & JOINT PAIN RELIEF SPRAY
You can easily target the pain area and the formula acts fast! Great for those on-the-go; keep it at your office or in your gym bag. Ingredients include menthol, camphor, isopropyl alcohol, purified water, glycerine, 200mg CBD hemp extract (THC-free), chamomile oil, coconut oil, eucalyptus oil and palmarosa oil.