Andy Warhol's Personally Owned and Used Polaroid SX-70 Land Camera, used during the height of his career in the early 1970s, sold for $13,750 during a public auction of Photographs and related memorabilia, on Tuesday, Oct. 6, at Heritage Auctions.
"Warhol was almost never without a camera and his camera of choice was the Polaroid SX-70. He used it to take portraits of his friends and document his life." said Nigel Russel, Director of Photography at Heritage Auctions. "It's an iconic piece of photographic and art history."
The unassuming, 1974 model SX-70 Land Camera appears like any other of the period. It is chrome-plated with brown leather panels and comes with a partially used Flash Bar 10. In 1971 Warhol began to make portraits of celebrities, dealers, collectors, and industrialists with Polaroids.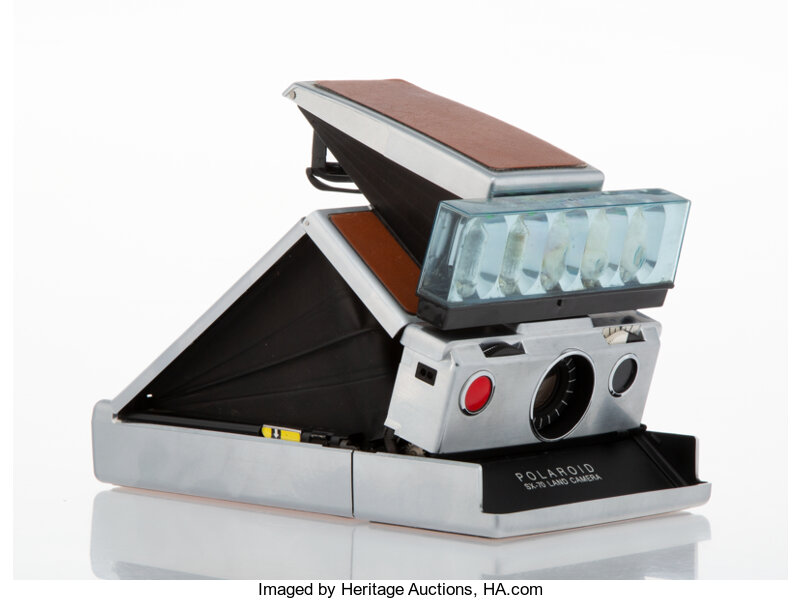 Attesting to the camera's provenance, it was accompanied by a signed letter from John Wilcock, dated 2009, stating that Warhol gave him the camera around 1985-1986. Wilcock was a close friend of Warhol's. Wilcock co-founded Interview Magazine with Warhol in 1969 and published The Autobiography and Sex Life of Andy Warhol in 1971.
Heritage Auctions is the largest fine art and collectibles auction house founded in the United States, and the world's largest collectibles auctioneer. Heritage maintains offices in New York, Dallas, Beverly Hills, San Francisco, Chicago, Palm Beach, London, Paris, Geneva, Amsterdam and Hong Kong.