If you are a makeup aficionado as I am, you are familiar with the name Pat McGrath, a British makeup artist which Vogue Magazine named the most influential artist in the world. With the use of materials ranging from feathers, gold leaf, and ornaments, she has accomplished what very few have been able to do; forging an undeniable signature that can be recognized on stages and catwalks around the world. Her artistry is quite unique and innovative without any known equivalent. Pat's inspiration came from her mother who passed her love for fashion, film, and costumes to her daughter and it quickly became Pat's own passion.
Her recognition was almost instant; models like Naomi Campbell, Hailey Baldwin, Paloma Elsesser, Jasmine Sanders, Mallory Merk, and Ruby Aldridge became her muses. She says of Campbell, "We've worked together since the mid-1990s, and she inspires me in ways I've never imagined. There is no one like Naomi." She calls Paloma Elsesser's face; "the ultimate canvas." Much of McGrath's inspiration derives from making the natural skin salient as seen in her own makeup line, which focuses on luminous skin. Speaking like an old master, she adds; "Flawless, luminous skin has always been a constant in my work. For years I've been using a custom mix of products to achieve different levels of luminosity from fresh baby skin to a supercharged power-glow." Her long-awaited cosmetic line finally launched in 2017; PAT McGRATH LABS, which she refers to as her "Golden Revolution"
"Makeup is a movement. Makeup is mesmerizing. Makeup is major. Mantra-Esque, three words I have repeated over and over in my mind ever since I was young. Obsession. Inspiration. Addiction. Those words became my guiding principles, my manifesto as I brought this brand to life. I wanted to capture, in a quartet of exquisite palettes, 50 legendary lipsticks, a divine dozen eyeliners, and five fetish-worthy lip pencils, The Power of Transformation, The Power of Beauty; The Power of Makeup."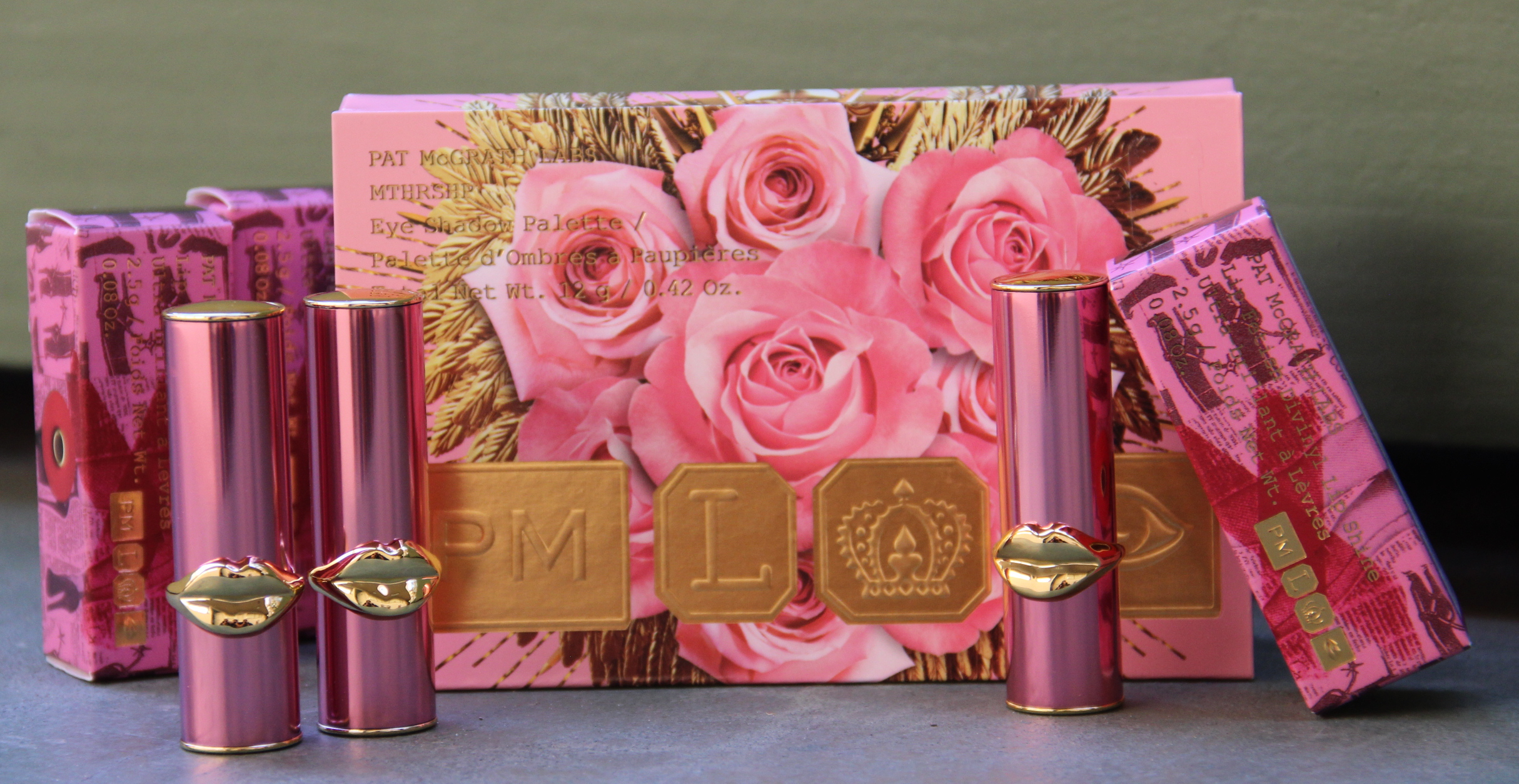 I am almost ashamed to admit it but I never tried Pat's makeup until now. As the saying goes; "better late than never." So I went for it and decided to indulge in her Divinyl Lip Shine collection: the ultimate hybrid of glossy sheen with lipstick precision. This stunning couture collection comes in 6 outstanding shades: Nude Venus, Boudoir Rosé, Electric Lotus, Belle Amour, Temptress, and Love Interest. Not only do they glide on your lips but they leave a feeling of incomparable hydration. Simply great!

Next, I indulged in the six-shade Rose Decadence. This Limited Edition palette is rendered in an array of cream mattes, shimmers, and one duo-chrome which can be applied alone or in combined layers of various colors.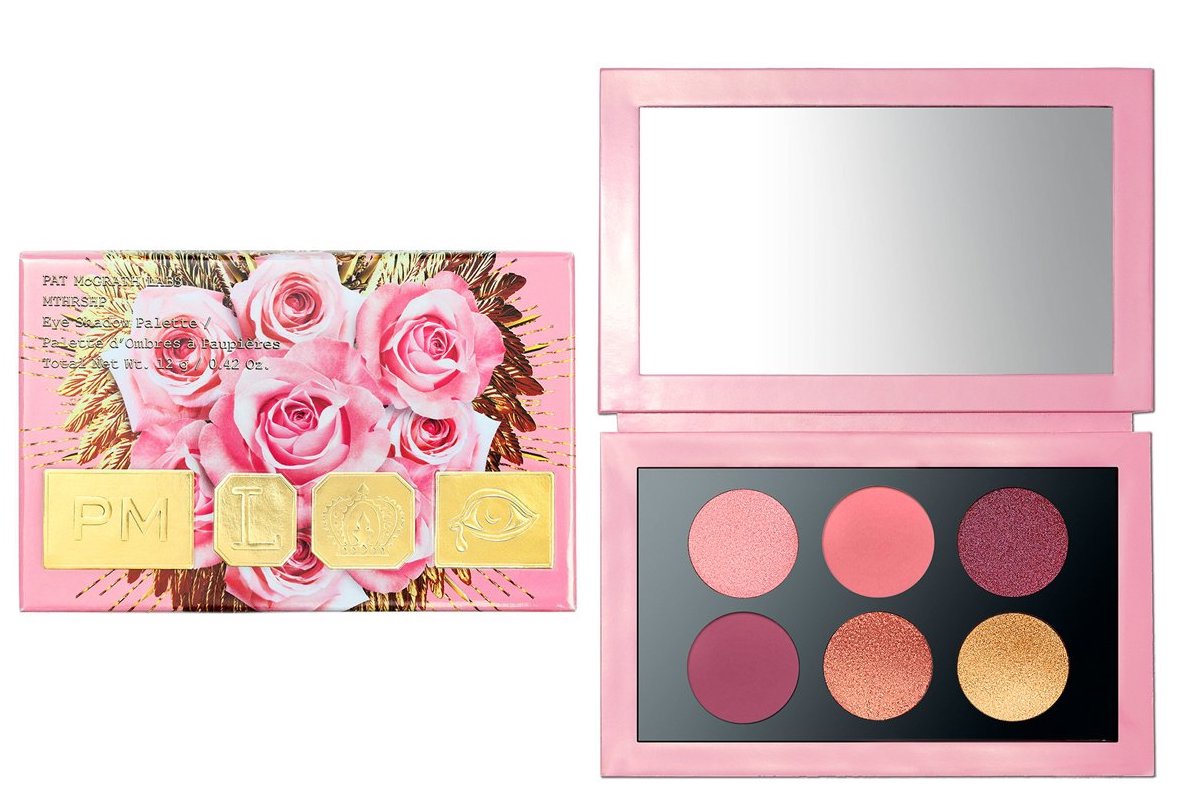 Shade Choices:
Pink Champagne (Warm Frosted Pink)
Peach Dusk (Pink Coral Matte)
Fuchsia Flame (Warm Pink Duochrome with Fuchsia Purple Flash)
Golden Honey (Light Antique Gold Metallic)
Scandalous (Rose Bronze Metallic)
Hedonistic Rose (Mid-Tone Pink Mauve)
I also want to point out that I think the packaging of her makeup line is quite remarkable. Although, I am not surprised — what else would you expect from the most influential makeup artist in the world?
For more information and to purchase visit www.patmcgrath.com