Internationally renowned singer-songwriter and fashion icon, Carla Bruni, has dropped the final track ahead of her forthcoming self-titled 6th studio album release – out October 9th via Verve Records / Universal Music Group. "Le petit guépard," which means The Little Cheetah, is an intimate song about a beautiful cheetah who demands freedom: Little cheetahs bite and scratch, they hiss for freedom, they don't want to sit still and be petted.
Little cheetahs long to escape. They always strive for the unhoped for, and no matter how sweet we are, never will they lie at our feet. PRESS HERE to listen and watch the official studio video that will transport you to Carla's magical world in a cozy studio in France. PRESS HERE to watch the stunning in-studio video for "Un grand amour," a charming ode to the magic and power of love and HERE to watch the captivating official video for the album's sultry single "Quelque chose."
Carla's self-title album is available for pre-order now.
The forthcoming collection of French songs (plus one in English, one in Italian and two covers – one of which is in Spanish) will be Carla Bruni's first set of original music to be released in seven years.
The majority of the project was written by Bruni, and the production of these songs was planned long before anyone set foot in the recording studio. Guitar, piano, a bit of foot-tapping and fragments of melody are the foundation of all the tracks, recorded behind closed doors with Albin de la Simone (Vanessa Paradis, Pomme, Alain Souchon, Pierre Lapointe), who produced and recorded the entire album in just six days with a small team of musicians. For his first collaboration with Carla Bruni, the multi-instrumentalist – one of the very best on the French scene in the past 20 years – was determined to give her new songs the most delicate treatment.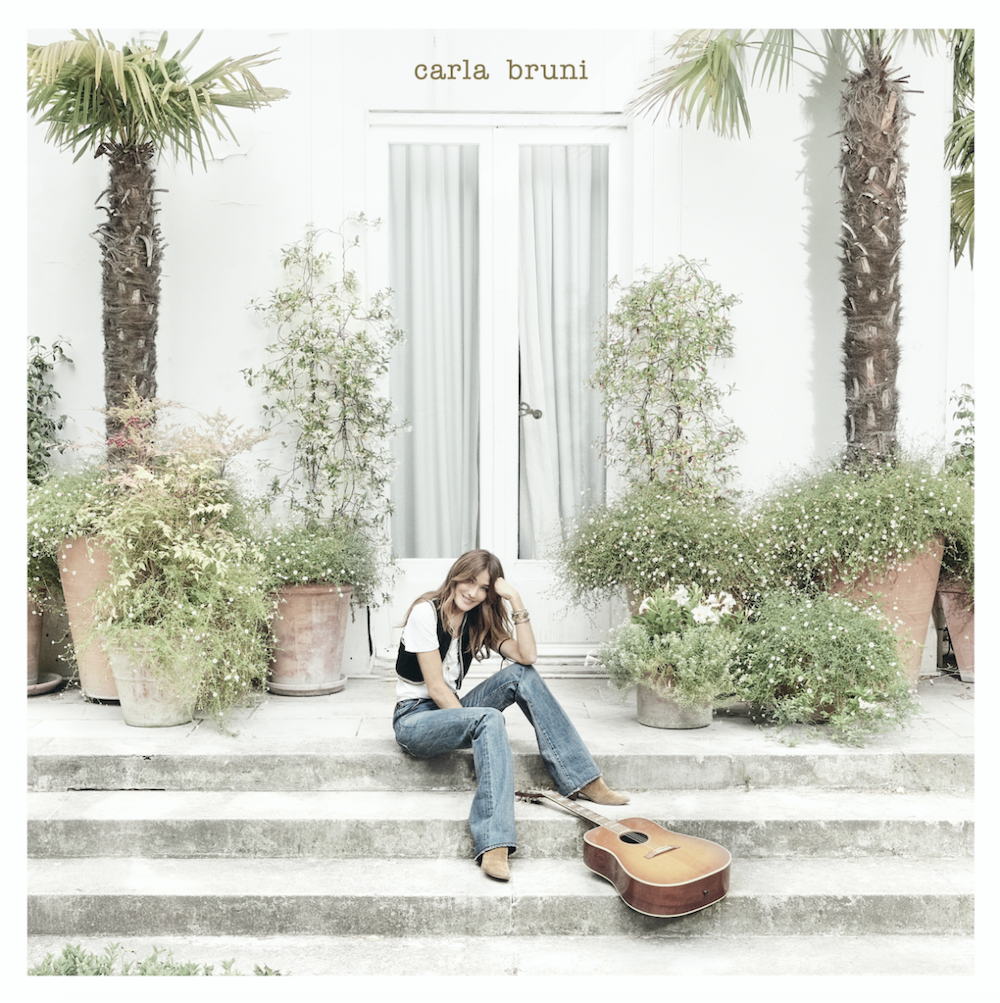 Carla Bruni has been writing and performing music since 1997 and her debut album, Quelqu'un M'a Dit (Someone Told Me) was released in 2002. Her critically acclaimed albums have sold over three million units worldwide, including 2007's, No Promises, which set English poems to music, 2008's Comme si de rien n'était (As If Nothing Happened), and 2013's Little French Songs. Her 2017 album, French Touch, produced by legendary musician, producer, and composer David Foster, is a delightful trove of sentimental pop favorites chosen for their personal significance and reimagined in Carla's intimate and moving acoustic style to inspire "a coup de foundre" – love at first sight. The album earned platinum status abroad and gold in France. Carla and her work have been widely acclaimed by international media (Today Show, NY Times, Sunday Times, BBC Breakfast, NPR, Vogue and more), and Carla Bruni has performed worldwide.