Another favorite of mine and quite timely if I may say so myself…
Limited-Edition Pumpkin Spice & Vanilla Chai Herbal Body Moisturizer just in time for Halloween!
A fall favorite—their ultra-hydrating lotion, with a comforting, autumnal scent.
It helps calm and soothe skin with shea butter and pumpkin seed extract. Like the other products in the line, it will condition the skin for a healthier look and feel, and dramatically hydrates, with pure hemp seed oil. It is packed with Vitamins A, C & E help protect against natural & environmentally triggered oxidants. Only available for a limited time!
The vanilla bean has a sweet aroma that evokes the holidays. It helps calm and soothe skin with shea butter, hemp seed oil, and aloe and plenty of vitamins; A, C & E. It will give your skin a subtle glimmer with finely ground mica, a naturally occurring mineral. The scent of both of these products are good enough to eat. Try them before it is too late.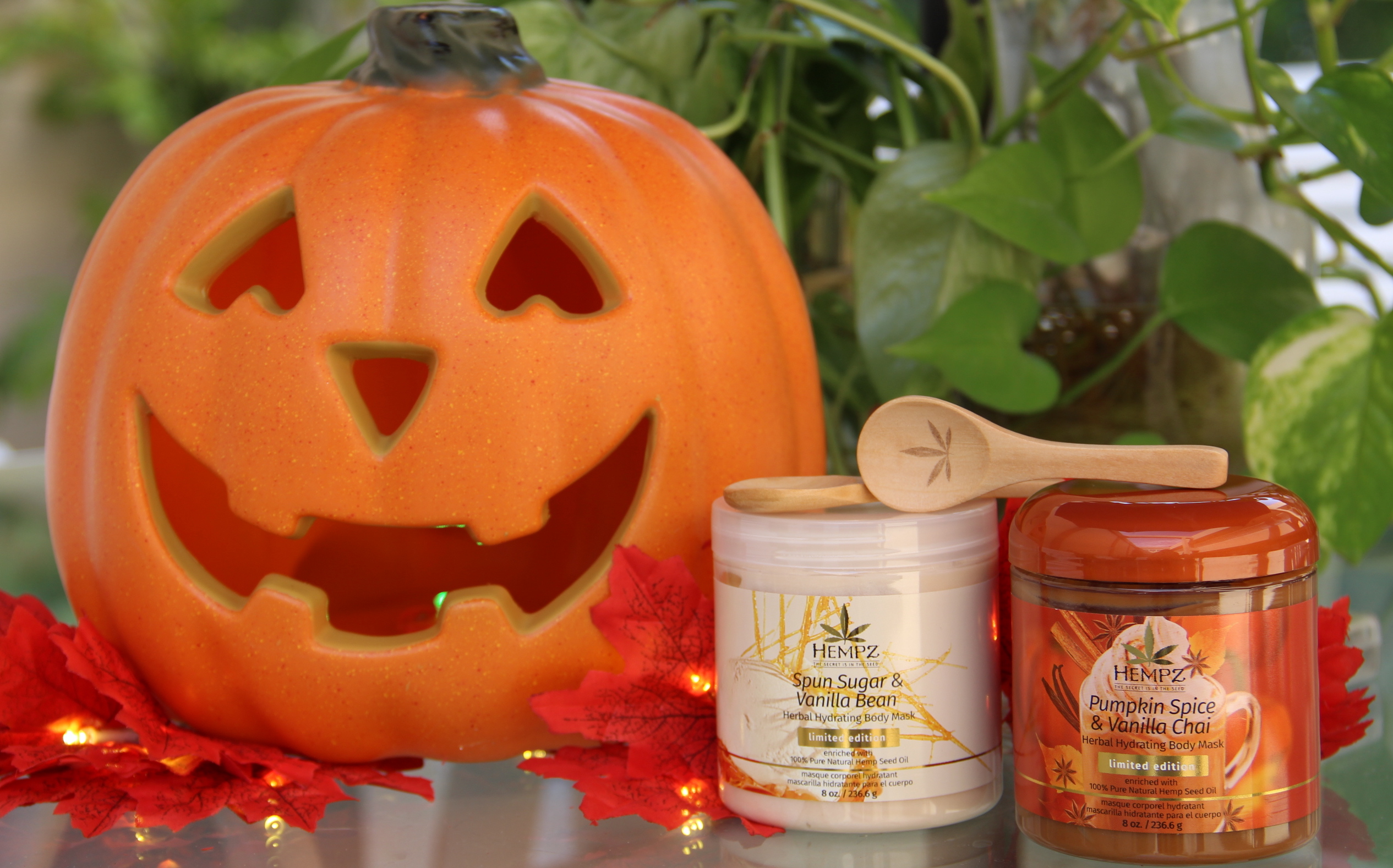 Also new this fall, is their Limited-Edition Spun Sugar & Vanilla Bean Herbal Body Mask which comes with its reusable wooden spoon for easy application. Hydrate, condition, and soften your skin with this rinse-off mask that you can use daily. Enriched with 100% pure hemp seed oil.
Two warm, inviting fragrances that evoke the shift to Fall season!
I urge you to try it as it is only available for a limited time.
All the Hempz products are THC-free, Gluten-free and Paraben-Free.
Happy Fall!
Shop: https://hempz.com/