Today, Motown Records rising star Tiana Major9 dropped a new music video for "Think About You" off her new EP "At Sixes And Sevens." When asked about her EP Tiana states, "To be at Sixes and Sevens means to be at a state of total confusion…Love is confusing."
German duo BUNT. release the music video for their new single "Unbreakable." The video, which was directed by Alexander Alexandrov, was inspired by the Maxime Legace quote, "By discovering nature, you discover yourself," and follows a man played by Kevin Dalit on his journey to finding happiness through the California countryside.
Oklahoma Americana husband / wife duo, The Imaginaries, Shane Henry (guitar, vocals) and Maggie McClure (keys, piano, vocals), are exclusively premiering their stunning video for their third single "Walking On A Wire" today with Cowboys & Indians Magazine.
Atlanta artist and producer 5AM shares the visual for his recently released track, "Automatic" today via 1865/Interscope Records. In the earie film directed by Caleb Seales we witness the smooth offering come to life. The up-and-coming artist follows around his mysterious lady proving the lyrics he sings "She told me the other day that she needs to get away…anything you want, you know what I'm going to say…" – watch the pair come together after a night of activities.
Shannon Labrie's upcoming LP release, "Building," has delivered a new track titled "Raining Hallelujah." A timely song centered on perseverance and resilience, journalist Johnathan Frahm with For Folk Sake recently spoke about the track, calling it "a reminder that kindness and healing is just around the bend… packaged in intimate roots rock that speaks straight to the heart of overarching society."
GRAMMY-nominated and multi-platinum artist Duke Dumont has unveiled the official video for "Nightcrawler" with Say Lou Lou, the lead single from his acclaimed debut album "Duality." Produced by Obra House (Lil Nas X – Panini, Cardi B – Press, Megan Thee Stallion – Realer) the retro stylistic video depicts two women on a mission driving through the streets of LA.
Kito & ZHU have teamed up to create the ultimate summer club record – "Follow" with Jeremih, released today by Astralwerks. Kito and ZHU pay a tribute to house music, letting the song unfold gently, with Jeremih's infectious melodies over anthemic chords and a beat that forces you to get up and move. The result is an exhilarating, unabashedly hopeful declaration of devotion.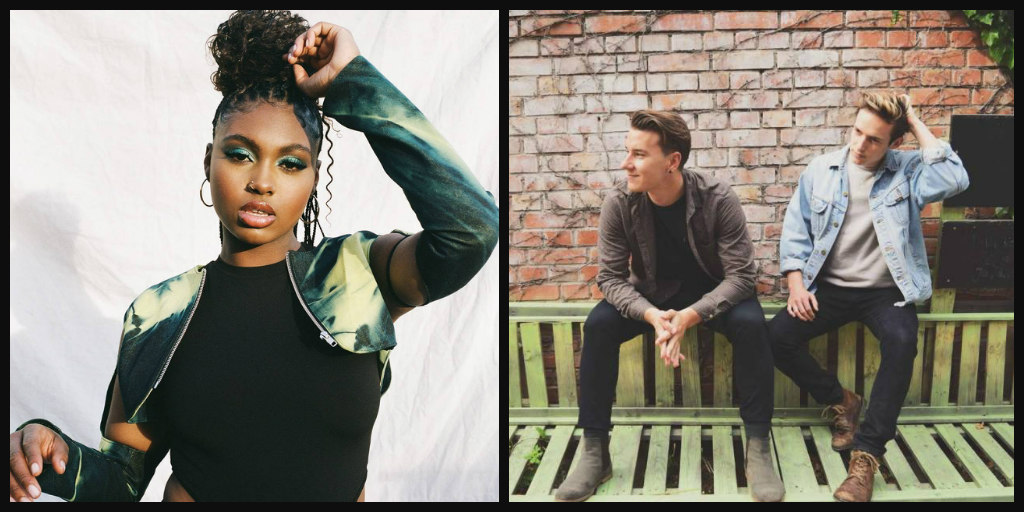 Aluna releases her brand new single "Envious," the fourth track to be released from her upcoming debut solo album "Renaissance," out on August 28th via Mad Decent. The new track was featured alongside a new interview with Zane Lowe on Apple Music, and is accompanied by her empowering official music video directed by Hamadou Frederic Balde