It's the weekend which means this is my time to try my new products. Today, I am going to put the new and improved Pureology Hydrate line to the test.
As we know, Summer has a tendency to damage hair because of the sun; with lengthy stays at the beach or chemicals found in pools. Being a California based company, Pureology has a great understanding of what can happen to your hair and what people need to do to keep their hair healthy.
Their first products were sulfate-free and 100% vegan, but as they enter their 20th year in business, their eco-commitment has grown even more with the times. I am told that the new Pureology boasts a reduction in carbon footprint during the sourcing of ingredients and raw materials, increased water conservation through the concentrated formulas. Finally, their formulas are paraben -and mineral oil-free.
Pureology has long been known for being one of the best haircare companies to produce outstanding products for colored hair, so how did they improve it?
The answer is:
Antifade Complex: a patented ingredient blend infused to protect color vibrancy. Sunflower seed, UV filter and Vitamin E .
Concentrated Formulas: boasting 70+ applications in a single bottle.
Zerosulfate: A blend of corn, coconut and sugar to cleanse without stripping the color.
Dual Benefits for All Hair Types: color protection and customized care to address individual hair needs and the product is packaged in a 95% post-consumer recycled plastic that is 100% recyclable.
First, I tried the Pureology Hydrate Shampoo. It deeply hydrates normal to thick dry, color-treated hair with such ingredients Jojoba, Green Tea, and Sage and a signature aromatherapy blend of Lavender, Bergamot, and Patchouli. The smell is just wonderful.
Its thirst-quenching formula provides superior moisture, touchable softness, and extraordinary color protection. It gently cleanses with a rich lather. It has ZeroSulfate, and is 100% Vegan Formula.
Second, I applied the Hydrate Conditioner. It deeply hydrates normal to thick dry, color-treated hair with key ingredients Jojoba, Green Tea, and Sage and a signature aromatherapy blend of Mint, Menthol, and Greens.
Third: Once a week treat your hair to Pureology Hydrate Superfood Treatment which will nourish dry, color-treated hair with key ingredients such as Avocado Oil and Coconut Oil and a signature aromatherapy blend of Pineapple, Coconut, and Vanilla. The smell is divine!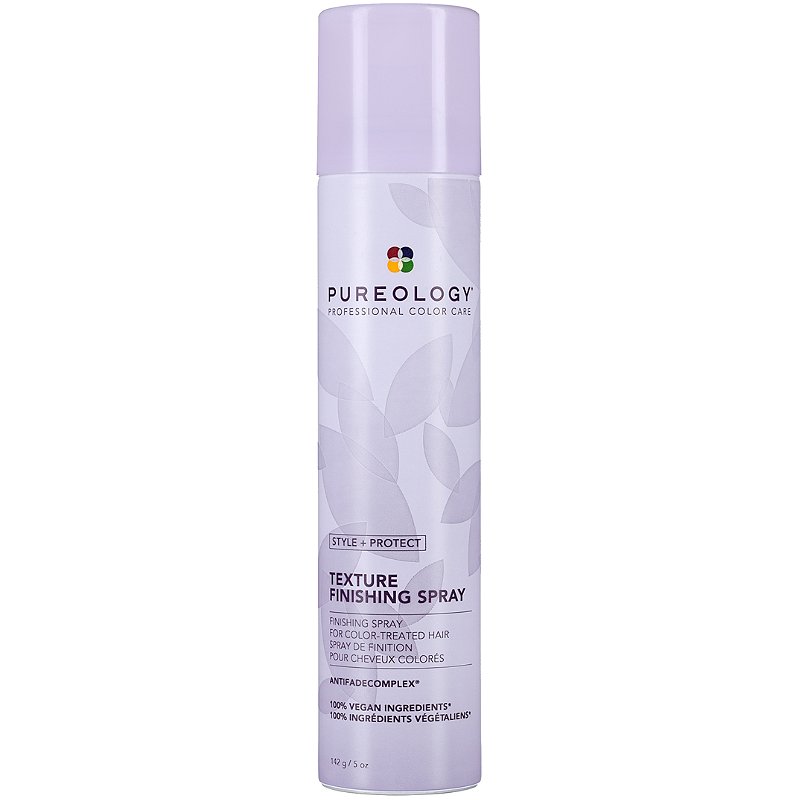 Once you are done with your blow-dry, try the Texture Finishing Spray. Lightweight texture spray that adds body and shine without crunch or buildup. It will add protection to color-treated hair from fading and heat damage. The aroma is a blend of Tuberose, Almond Milk, and Cedarwood.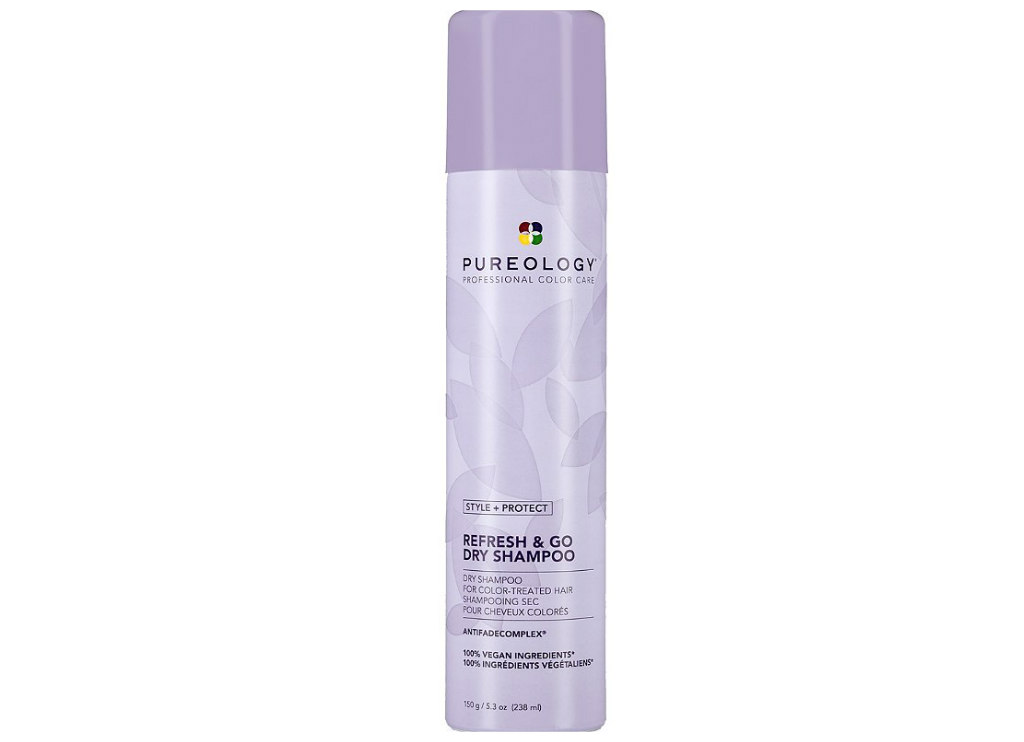 Last but not least, in between regular shampoos, try the Refresh & Go Dry Shampoo. A non-drying dry shampoo spray that absorbs oil while adding movement and light texture as well as protects color-treated hair from fading. It is quick and easy. Try the line and let me know how it worked for you. I highly recommend it.
The new Pureology consists of more than 30SKUs. Next, I will try The Pure Volume. Until then, stay tuned.
For more info go to www.Pureology.com