Australian dark pop star on the rise, CXLOE, today reveals her addictive new single "12 Steps," alongside an equally striking visual which premiered overnight on Complex UK. Standing as her eighth single to date, "12 Steps" is the first to be revealed from a debut body of work due for release later this year. The release of "12 Steps" is teamed with the news that CXLOE has inked deals with Sandlot Records (whose impressive resume includes releases from some of the world's biggest artists such as Lauv, Lady Gaga, Charlie Puth, Ariana Grande, Nicki Minaj and Selena Gomez) and in global partnership with AWAL Recordings. This new team marks the beginning of the next exciting chapter for CXLOE.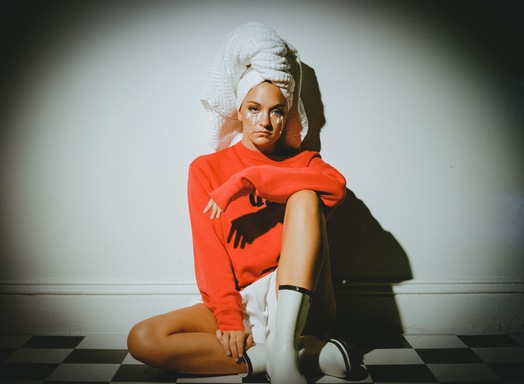 Arguably one of the best bands today committed to sonic story-telling. The Living Tombstone is one of the biggest music-and-lyrics duo to date, with Yoav Landau and Sam Haft at the helm. The YouTube streaming giants have already amassed a following of 4 million YouTube subscribers, and earned over 1.4 billion streams ahead of their last hit "Drunk," and now today they are excited to provide its legions of fans not only with a new single in the form of "Sunburn."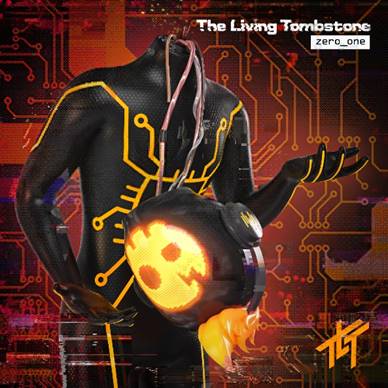 As a first taste of a new studio album due in early 2021, today Hilang Child has shared a dazzling new track titled "Good To Be Young" and its hypnotic accompanying video. The video was directed by Tough Honey using Notch VFX and motion-capture technology and features a dance performance by Rachel Laird and Hazel Sutton.
We Three build on their album's US Top 10 iTunes chart position by sharing their new single "Hold Me, Baby" alongside an official video. The alt-pop sibling trio We Three have elevated their sound with the recent release of their second album "Dear PARANOIA, Sincerely Me." Broadening the scope of their sonic touchpoints, We Three have created a set that pulsates with emotion. Frontman Manny Humlie's lyrics delve deep into fears and self-doubt, ultimately discovering that striving to be all you can be is something worth celebrating.
Vocal/pop quintet Citizen Queen release their cover of En Vogue's "Free Your Mind" along with the music video today via RCA Records. The video shows the girls performing the cover on RCA's Pride livestream which was in partnership with the Human Rights Campaign.
After teasing on social media over the last week, U.K. pop sensation HRVY has announced the August 28 release of his debut album – "Can Anybody Hear Me?" – on Capitol Records. The album features HRVY's new single, "Me Because Of You," created alongside Tom Mann (Lewis Capaldi), Peter Hanna (Nick Jonas) and Thomas Eriksen (Ava Max), and the forthcoming track "Nevermind," written by J Hart (Justin Bieber) and Pollack (Lauv). "Me Because Of You" showcases a musician truly coming into his own, embraced by fans who are experiencing similar growing pains as they transition into adulthood.
Today, self-made phenomenon Loren Gray released "Alone," the second in a series of songs she recorded at home during quarantine. While its title might suggest the song is about solitude, it's actually a silken reflection on being alone with that special someone. Loren wrote "Alone" with her "Cake" collaborators – The Wavys, who also produced, and Lilian Caputo and Elsa Curran.
From his homeschooled upbringing on an Alpaca farm in West Virginia, Trae Sheehan has always made the time to focus on crafting songs. From learning the ropes from his musician parents to going on tour as soon as he acquired a driver's license, Sheehan used his every minute of that time to prepare himself for a busy, fruitful career in music. On September 18th, Sheehan will release his third full-length album, "Postcards from the Country" on Half Moon Records. PopMatters premiered Postcards' first single, "To Be Alone," calling Sheehan a "true-to-life modern troubadour." "This is a love song at its core," says Sheehan. "A slightly twisted one, but a love song nonetheless. We never want the one person we love more than anything to be alone."
New York pop-rockers State Champs have dropped a brand new single today. "10 AM," highlights the high-energy band's ability to slow it down a bit with front man Derek DiScanio sharing; "10 AM might be the most experimental song we've written and recorded." He continues by saying "However, it stemmed from a simple idea to have a mellow, acoustic, feel-good vibe, and mix it with lyrical frustration about questioning your worth in a relationship and unrequited love. We were able to bring in some unique electronic elements in post production to top everything off and we're excited to see what everyone thinks of the final product." Fans can check out "10 AM" today.