For the past eleven years, Drago Centro has been Downtown L.A.'s premier dining destination for fans of authentic Italian Sicilian cuisine with a modern and innovative edge, and Chef Celestino Drago continues his culinary evolution by redefining 'al fresco' dining as he reopens Drago Centro and introduces a stunning New Outdoor Dining Patio, New Summer Menu, Takeout, Delivery, Curbside Pickup, and more to get us through these trying times.
Check out their Drago Centro's New Summer Dinner Menu featuring an innovatory signature selection of Antipasti e Insalate (Starters and Salads), Le Paste ed I Risotti (Pastas), Le Carni e I Pesci (Meat & Fish), and Dolce (Dessert).
Since we can't dine indoors, enjoy L.A.'s great summer weather and dine al fresco on Drago Centro's New Outdoor Dining Patio. Tables for dining are spaciously and safely placed all throughout this stunning outdoor atrium surrounded by luscious greenery, verdant olive trees, and a resplendently calming water feature.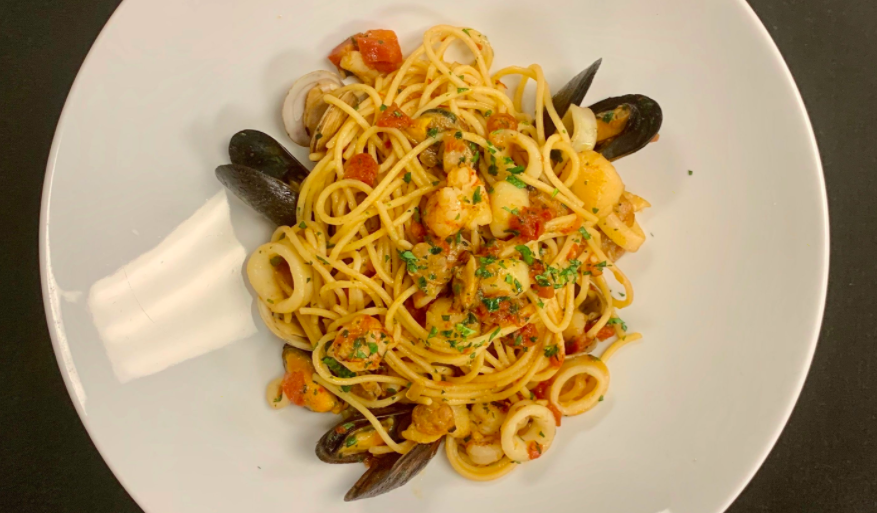 Drago Centro will also be featuring their award-winning Wine List, Aperitifs, Classic Handcrafted Cocktails, Digestives, Grappa's, and Limoncello, Southern Italy's favorite lemon liqueur for all to imbibe.
Drago Centro will be open for Outdoor Patio Dining, Takeout, Delivery, and Curbside Pickup every Monday through Saturday from 4:00 pm to 10:00 pm.
For more information or to make a reservation, please visit www.DragoCentro.com or call Drago Centro directly at 213.228.8998.
Instagram @DragoCentro