The pandemic's effect on businesses has been felt across the world. Despite the slow ease into opening public facilities, remaining restrictions have kept large numbers of individuals searching for entertainment within their own homes.
A good read is always an option, but now a record number of orphan cats are ready to go available at Helen Woodward Animal Center and Center staffers are hoping San Diegans will book an appointment to check-out the enormous volume of characters sure to liven up any home. With approximately 85 kittens and cats ready for adoption, the Center is giving priority to feline adopters this weekend only with a special CaldeCAT Book Special Event – June 13th and 14th!
Sunday, June 14th is Caldecott Day – a day celebrating the literary award given to the most distinguished children's picture book every year since 1938. Any cat owner can testify, however, that there are equally as many fur-midable adventures, hiss-terical antics, and epic cliff-hangers in the lives of our favorite felines as can be found in all of our favorite books. With this in mind, Helen Woodward Animal Center, invites feline-lovers to peruse our extraordinary library of cats and kittens with adorable names like MEOWliver Twist, Lord of the FELINES, GulliPURRS Travels, and The Great CATsby, to name a few.
The extraordinarily large numbers of available cats have come to the Center from as far away as Texas due to serious shelter limitations imposed by the COVID-19 crisis. The majority of the felines arrived at only days old and have been nursed by their mothers or bottle-fed by dedicated fosters over the last two months.
"There is so much kitten cuteness happening at our Center," stated Helen Woodward Animal Center Adoption Services Manager Dora Dahlke. "This is beyond anything we see during kitten season. We have over 130 cats and kittens in foster that have arrived from our regular partner organizations in northern California and from organizations in Texas who reached out to us in need of help. 85 of them will be ready to find their forever homes this week!"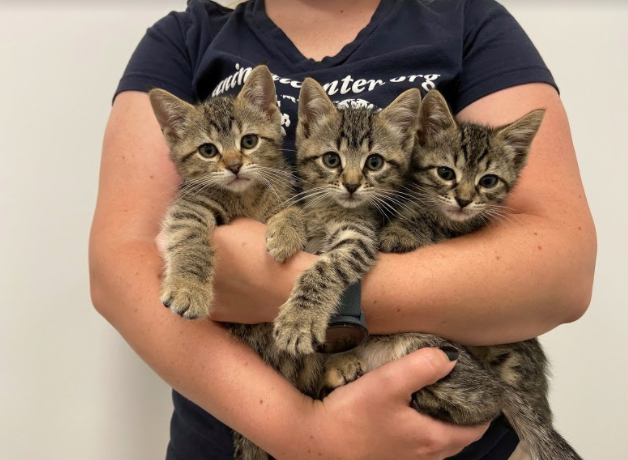 In the past few months, pandemic CDC-regulations have made appointment-based adoptions the new normal at Helen Woodward Animal Center and potential adopters will find those appointments booked into the fall. This weekend (June 13th and 14th), however, Helen Woodward Animal Center is opening up appointment slots exclusively for cat-adopters. Those hoping to bring a new feline into their homes should fill out an on-line cat-application and secure an appointment as spots will fill-up quickly.
In addition to years of absolutely purr-fect tails to tell, cat adopters will receive free gifts including cat toys and the New York Times Bestseller book "Tiny but Mighty" by Kitten Lady, the professional kitten rescuer, humane educator, animal advocate, and owner of the popular Instagram @kittenxlady. Naturally Fresh, a dedicated sponsor of Helen Woodward Animal Center, will be providing 14 pound bags of kitty litter to each cat adopter, as well.
"I am excited for these cats but also for their potential adopters," continued Dahlke. "Whether someone is seeking an acrocat or a lap kitten, there is truly no end to the joy you will find by adding a feline to your family."
Over 85 orphan cats and kittens will be available this weekend with more coming available in the following weeks. Potential adopters can check the website (www.animalcenter.org) for hour-by-hour availability. To apply to adopt, please log onto: https://animalcenter.org/adopt-a-pet.