You may recall my review of Kim's 1 inch digital straightener, which is one of the best on the market today. Well, not only does she have great tools, but her hair care line is also pretty amazing.
Try her Curl Defining Shampoo which boosts while gently removing surface impurities and protecting color-treated strands.
It provides maximum Hydration leaving your curls vibrant and frizz-free and shiny. It will help maintain a healthy scalp. There's no Sodium Lauryl or Laureth Sulfates (SLS) and its Paraben free.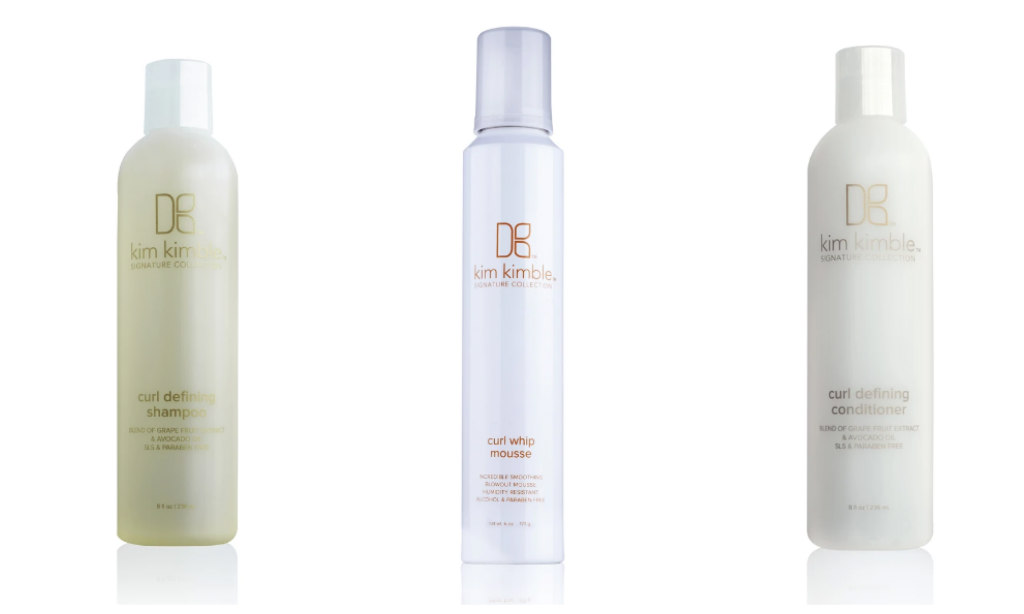 Pair it with her Curl Defining Conditioner. This conditioner will also provide incredible hydration, boosts curls, adds shine and maintains healthy scalp with a blend of botanical extracts. Perfect for all hair types.
Style using Kim's Curl Whip Mousse, which is also good for all hair types. This ultra-light airy mousse is infused with Argan Oil which will give you a great shine and wheat protein which will help repair and condition your locks.
For more info and to purchase please visit https://shopkimkimble.com/