For months, movie enthusiasts have missed the experience of going to the movies theater. It's nice to have access to films from the comfort of our own couch, but nothing compares to fresh popcorn and a visit to the theater with friends and family.
ArcLight Cinemas re-imagined the classic Drive-In movie theater for a one-night only pop-up special advance screening of IFC Films' THE RENTAL. As cars drove up to the Vineland Drive-In movie theater lot, you could feel the excitement.
We were all smiles under our face masks. Not only were many coming out for the first time since the pandemic quarantine, but hundreds were going to their very first Drive-In movie. Opened in 1955, Vineland is one of the longest running drive-in movie theatres in California and one of only two remaining drive-ins in Los Angeles County.
Extremely organized with no confusion, cars were handed a complimentary ArcLight Caramel Corn and a regular popcorn just before heading to their car spot. The sun was setting on Vineland as guests had their individual car picnics prior to the screening.
Dave Franco, who is celebrating his directorial debut with THE RENTAL, was on-site with castmates Alison Brie, Dan Stevens, Sheila Vand and Jeremy Allen White. While practicing social distancing with their face masks on, there was a collective enthusiasm as photographers, actors and journalists enjoyed each other's company once again. Award-winning photographer with Reuters, Mario Anzuoni commented that this was the first entertainment event coverage since the pandemic and protests.
Franco and the cast stayed post-screening for a Q&A. ArcLight selected this title as a celebration of independent filmmaking and chose the Vineland location in order to capture the magic and nostalgia of the classic drive-in experience.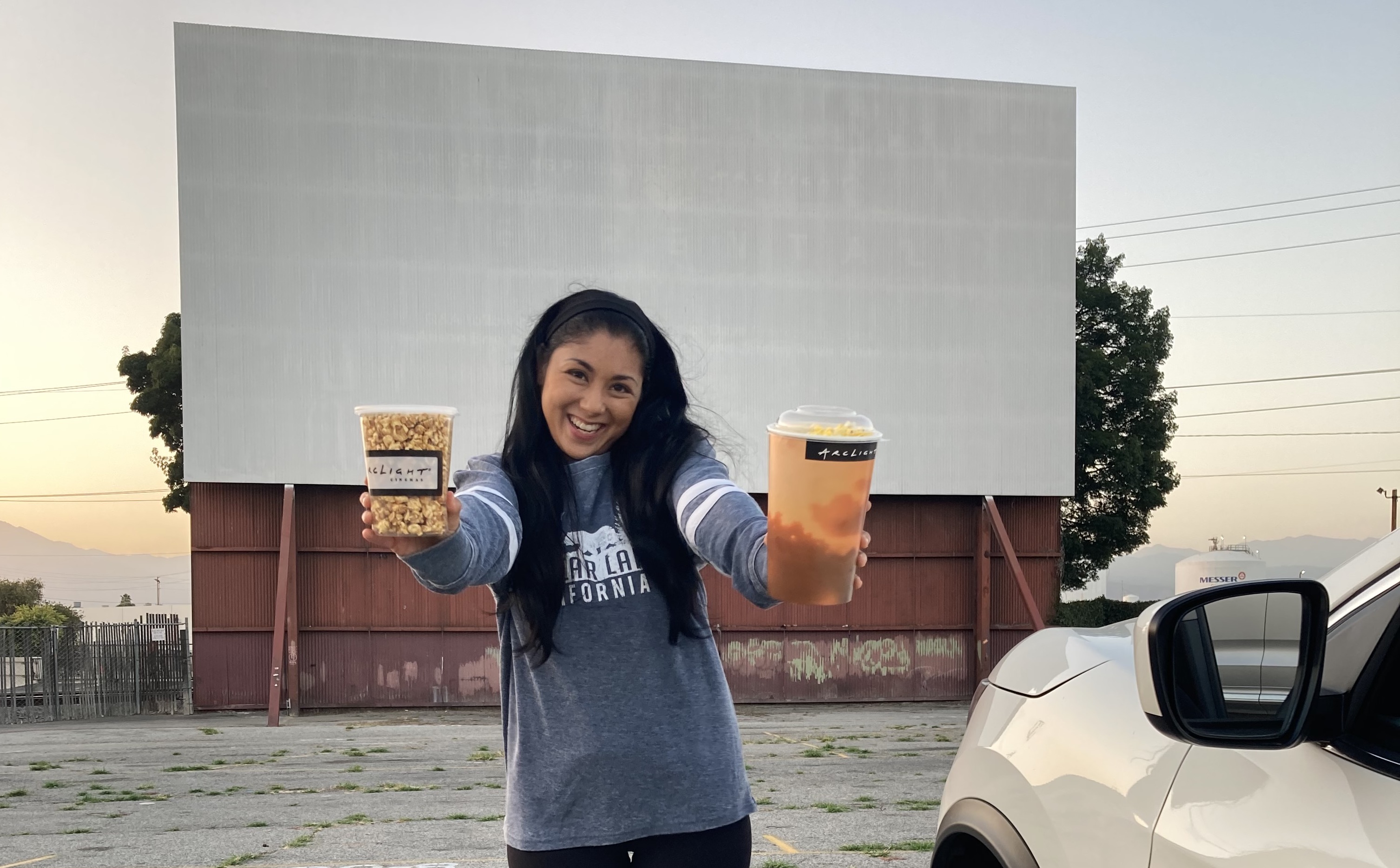 "Given the current climate, now, more than ever, ArcLight continues to believe in the importance of community and the power of storytelling through film," said Vince Szwajkowski, Chief Marketing Officer, ArcLight Cinemas.
Arianna Bocco and Lisa Schwartz of IFC films added, "Over the last few months, IFC Films has focused on the rich moviegoing tradition of drive-ins, which provide a safe and unique space to enjoy films right now. It's an utterly singular experience to watch films with an audience under the stars and we couldn't think of a more perfect film than THE RENTAL to celebrate the storied history of the Vineland Drive-In."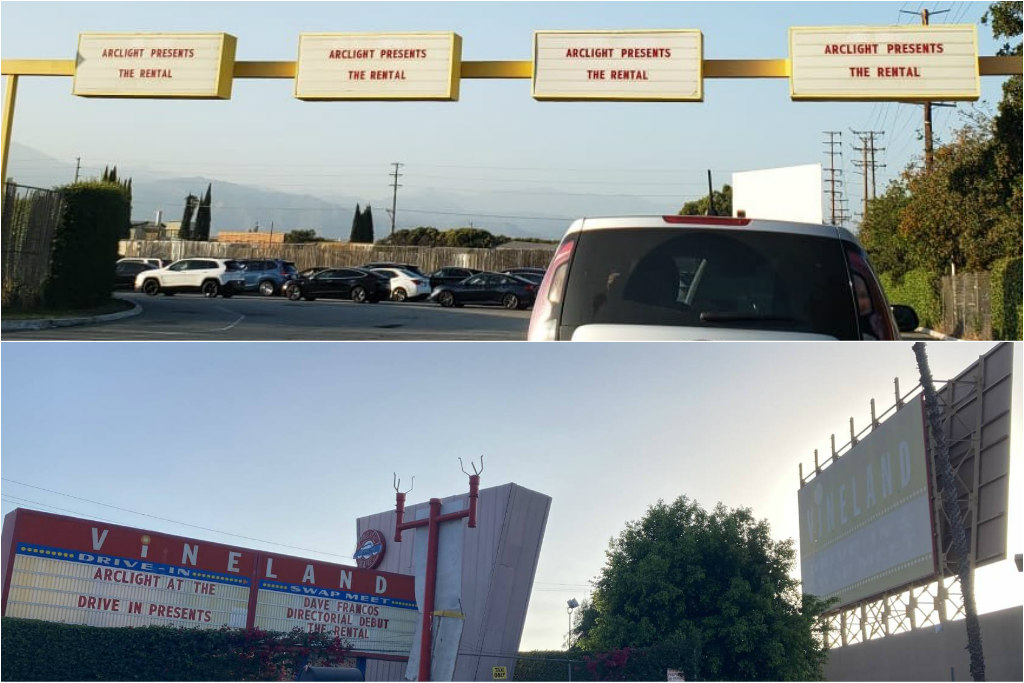 It's well worth the $55 for the ticket package for each car and there's no passenger limit.
Everyone respected the safety protocols and distancing.
If this is the new normal… sign me up!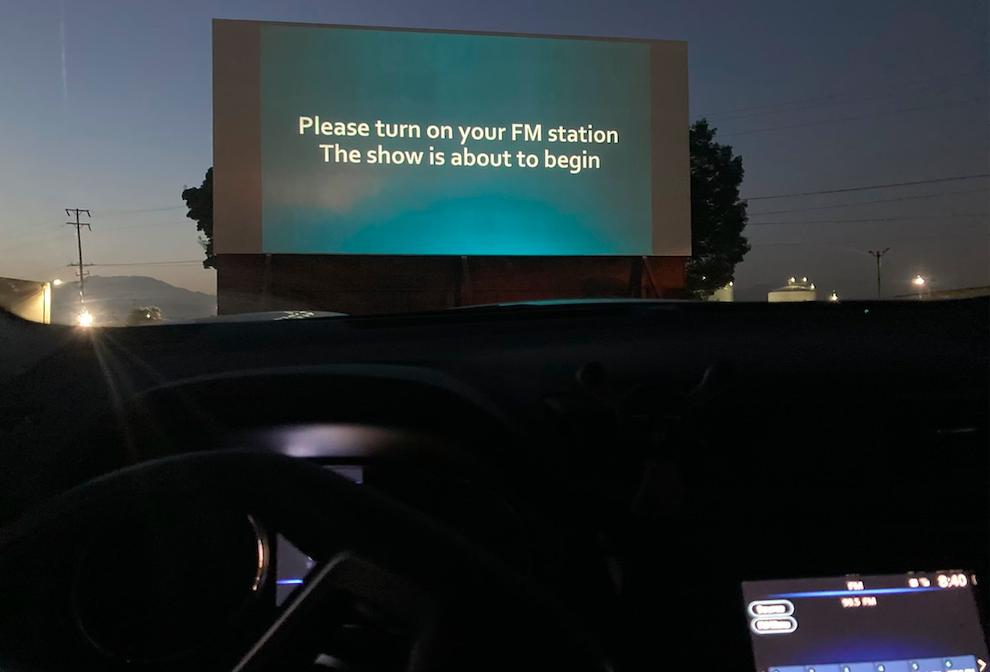 THE RENTAL releases July 24th.
The film follows two couples on an oceanside getaway grow suspicious that the host of their seemingly perfect rental house may be spying on them. Before long, what should have been a celebratory weekend trip turns into something far more sinister, as well-kept secrets are exposed and the four old friends come to see each other in a whole new light. Alison Brie, Dan Stevens, Jeremy Allen White, and Sheila Vand star in this unnerving and sophisticated debut thriller from Dave Franco (NEIGHBORS, IF BEALE STREET COULD TALK, THE DISASTER ARTIST).