Timothy Brown, who went from being a star running back for the Philadelphia Eagles in the 1960s to a "M*A*S*H," star on TV and the silver screen has died at 82 from complications with dementia, the NFL team announced earlier this week.
Brown played an enlisted soldier in the 1970 MASH film. Two years later, he returned to the franchise as surgeon Oliver Harmon "Spearchucker" Jones, a neurosurgeon recruited by Dr. Benjamin "Hawkeye" Pierce (Alan Alda) to play on the unit's football team.
His character shared the infamous tent known as "The Swamp" with Hawkeye and the other surgeons in Season 1.
The Eagles Tweeted the following statement: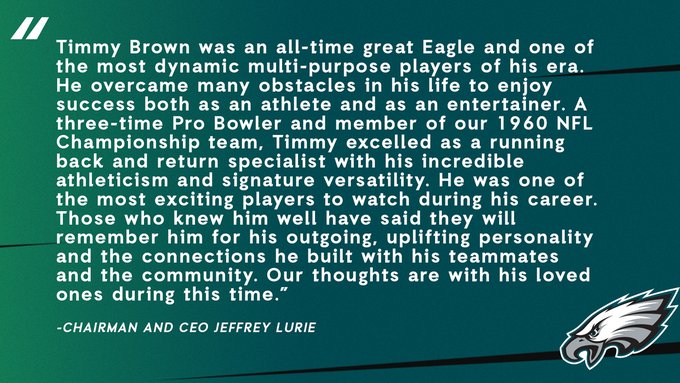 Watch Brown on the Eagles' channel here: https://youtu.be/_QUiis3Jr9U