I definitely consider myself a foodie. I love soft cat food, hard cat food… all types of food, and of course my treats.
Recently, my Mom discovered PrettyPlease, from the PrettyLitter company! I couldn't wait to try it. The packaging shows all of the delicious and healthy ingredients, from salmon to chickpeas and tuna.
PrettyPlease contains 24 essential vitamins and nutrients, pro and prebiotics for digestive health, biotin, top choice chicken, kelp, rosemary, a plethora of delectable vegetables, and a host of feline nutritionist-designed ingredients formulated to keep cats like myself optimally healthy, energetic, strong and living long.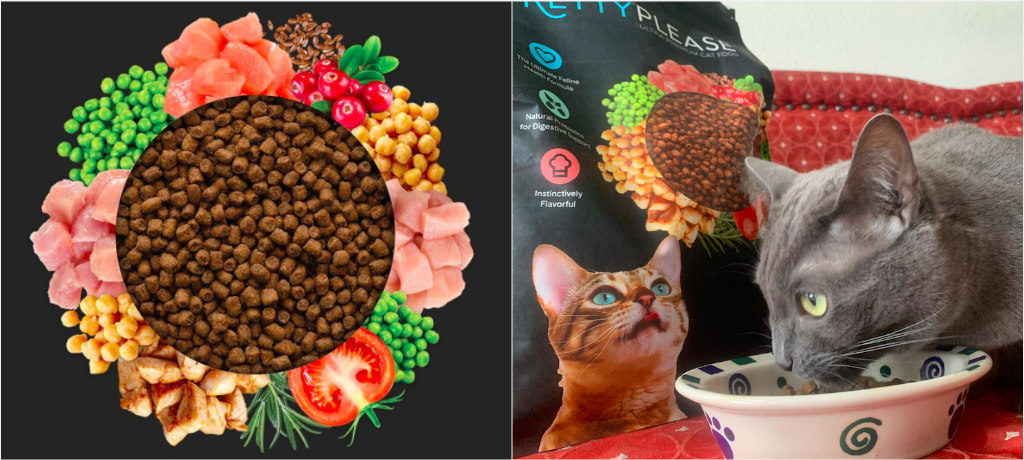 Not only is it flavorful, but it provides dynamic amino acids for ideal muscle tone, Omega-6 fatty acids for a silky coat, and micronutrients for cellular function.