I have always loved coffee! Trying new flavors and discovering new brands is always quite interesting to me.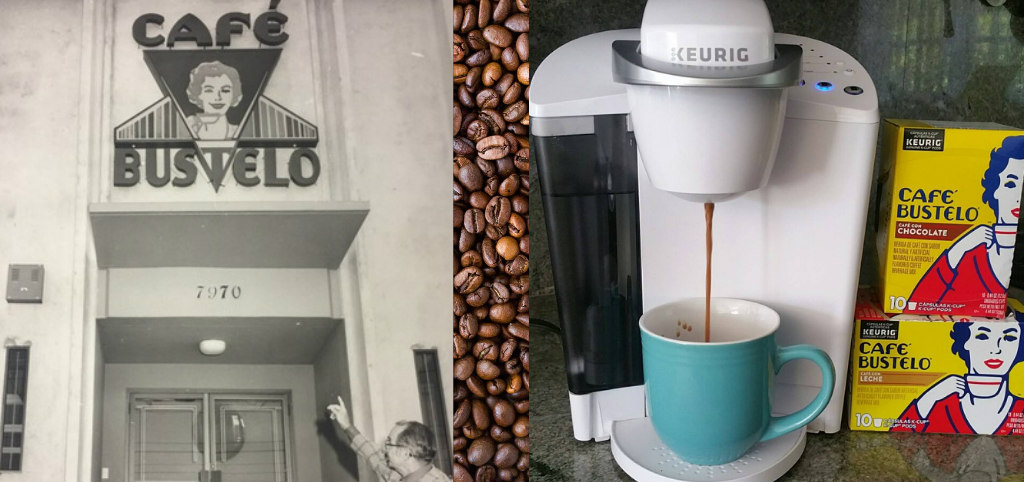 Recently, I discovered Café Bustelo and fell in love with two flavors. But before we talk about these flavors, let's find out the heritage of Café Bustelo. Nearly a century ago, a young, ambitious Gregorio Bustelo arrived in East Harlem, New York from Spain. A man consumed by wanderlust, Gregorio visited many Latin American cities throughout his lifetime, including the cultural capital of Havana, Cuba. He went on to be known for his espresso-style coffee and became one of the most prominent names within the Latin coffee community.
Inspired by his Latin roots, Gregorio built the foundation of his business on three things: his love for delicious Latin coffee, supporting his community and bringing people together. Using a secret blend of coffee beans, Gregorio crafted the beloved, rich flavors that consumers now recognize as Café Bustelo, an authentically Latin, espresso-style coffee.
In the beginning, he sold his hand-ground coffee to local East Harlem theater patrons, with the hopes of running his own roaster someday. Using the money Gregorio had saved while working at the restaurant in Hotel Pennsylvania, he opened a New York City storefront in 1928 on 5th Avenue called Bustelo Coffee Roasters. It was one of the first coffee roasters to cater to all Latino communities. In the 1930's, Gregorio began selling Café Bustelo coffee to Latino-owned bodegas and independent supermarkets, going door-to-door to build his business while also maintaining close friendships with owners whom he considered family.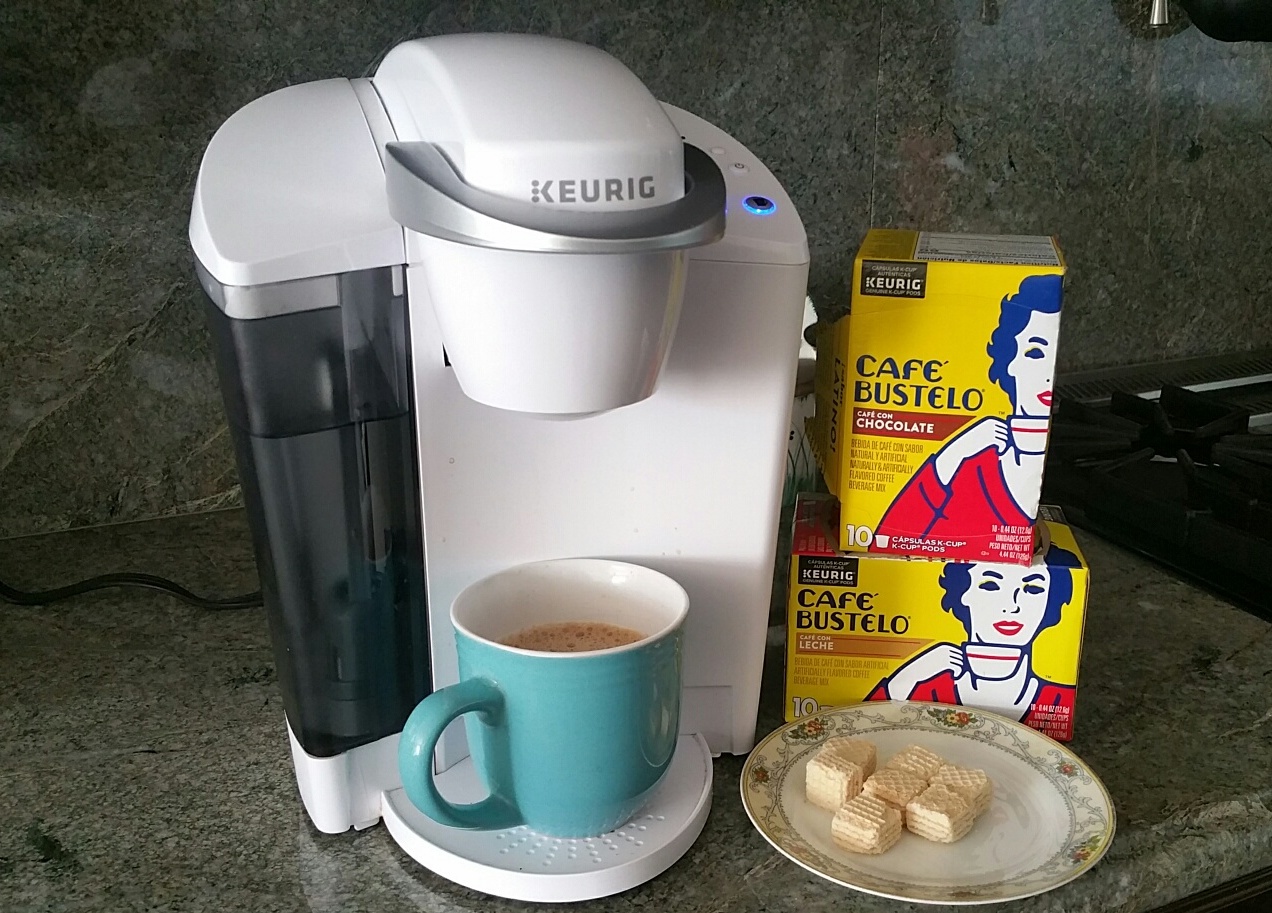 After falling in love and marrying his wife Angelina, the couple grew the business into a thriving coffee company. She is now the face of café Bustelo on each package. Their dedication to brewing high-quality, espresso-style coffee with bold flavor propelled Café Bustelo from East Harlem and Miami to bodegas and coffee pots across America. While its distribution has grown significantly over the years, Café Bustelo coffee is still coveted by Café Bustelo loyalists today.
I recommend:
Café con Chocolate K-Cup® Pods
Espresso-style coffee with a vibrant, Latin flavor in a single pod for a creamy, indulgent and convenient experience. Only 60 calories per pod. Just perfect in the afternoon or right after lunch.
Café con Leche Flavored K-Cup® Pods
Espresso-style coffee with a vibrant, Latin flavor in a single pod. This one is just perfect for the morning as I always ad flavored creamer. With café con leche (milk in Spanish) I did not even need to add anything to it.
You must, must try it. One of the new best I have tried recently.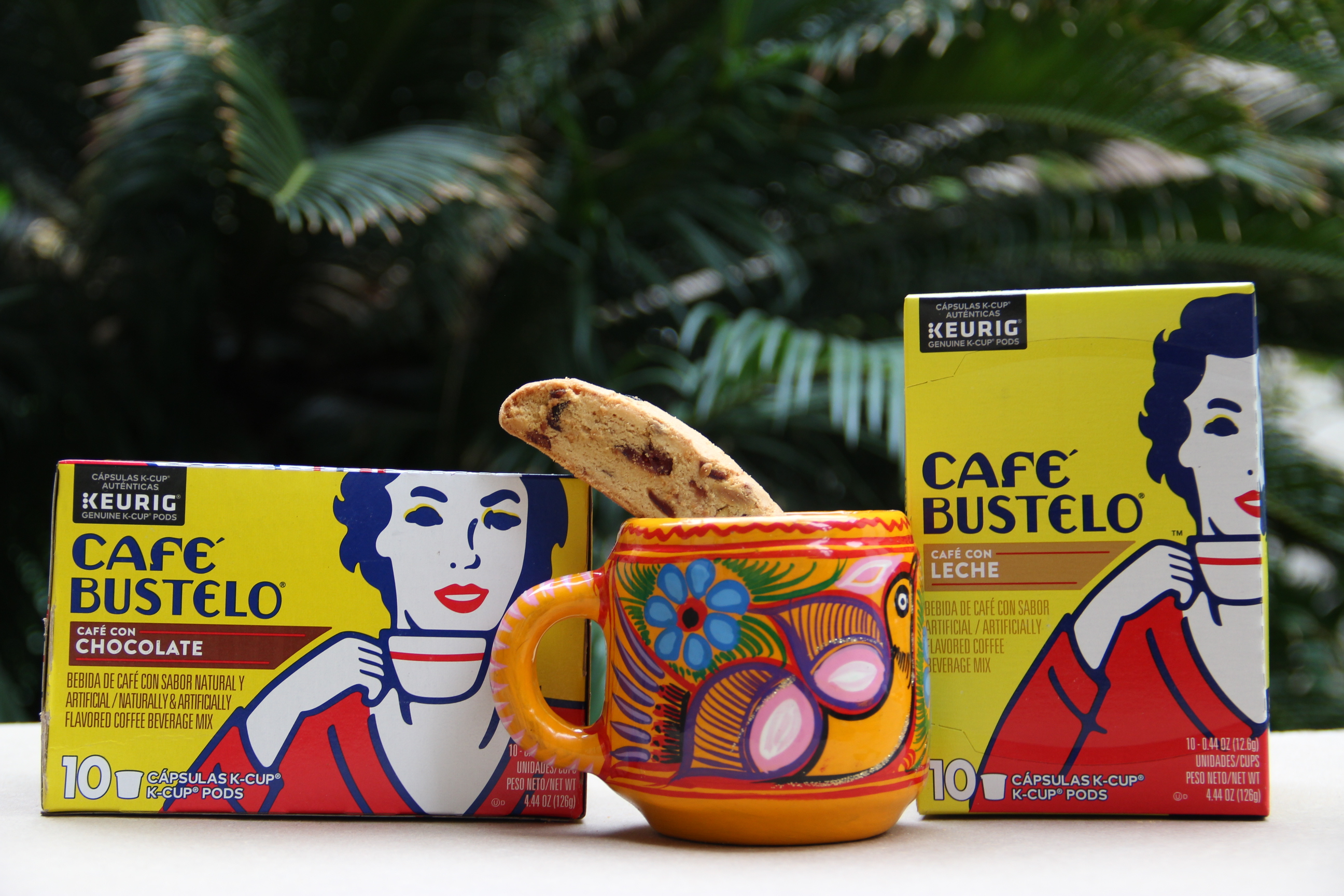 If you cannot find it where you live, order it online.