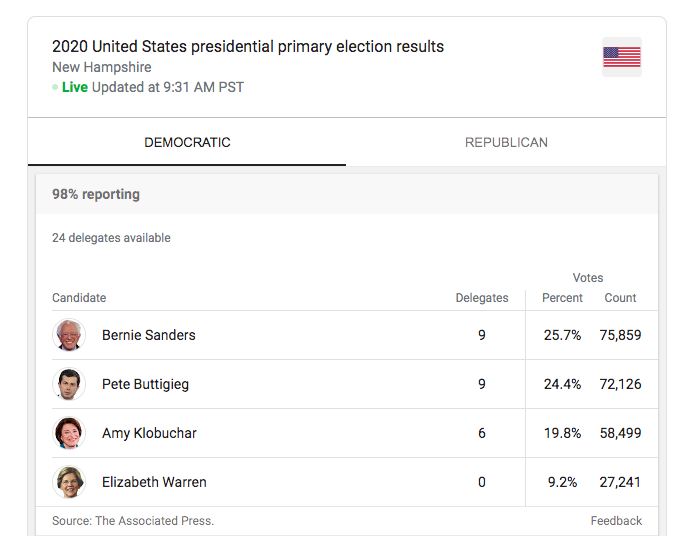 The New Hampshire primary results are in and Senator Bernie Sanders finished in the lead with 26% of the vote.
According to CNN, Sanders won the 2016 primary in NH by a much larger margin.
Former South Bend, Indiana, Mayor Pete Buttigieg came in second.
In a surprising third place finish, Senator Amy Klobuchar beat out Senator Elizabeth Warren taking 19.7% of the vote to Warren's 9.3%.
So, where is Vice President Joe Biden? Not in the top three. As of now, he falls in 5th with 8.4% of the votes.