GRAMMY Award-winning pop pair A Great Big World and six-time GRAMMY Award-winning pop star Christina Aguilera release their stunning video for "Fall On Me."
"To us, 'Fall On Me' is a search for connection and love," said A Great Big World. "It's about surrendering to something bigger than oneself and trusting that the answers we seek will reveal themselves in time."
The video was directed by Se Oh and filmed in Los Angeles, CA.
"The life cycle of a tree was a metaphor that came to mind when listening to 'Fall On Me' for the first time," said Oh. "We as humans go through so many changes and reinventions throughout a lifetime. Finding love is a journey we all take, and just as a tree changes throughout a year, love is a cycle of highs and lows, of loss and rebirth. I wanted to create a visual that conveyed this idea."
A Great Big World (Ian Axel and Chad King) and Aguilera performed "Fall On Me" for the first time at the 2019 American Music Awards. It was the most Shazamed song of the evening and the single skyrocketed to No. 1 on the iTunes chart immediately following the show.
The collaboration rekindles and amplifies the chemistry A Great Big World and Aguilera found together on 2013's six-times-platinum GRAMMY Award-winning "Say Something." Upheld by stark piano chords and sweeping strings, "Fall On Me" unfolds as a bold ballad threading together Axel's delicate delivery and a soulful turn from Aguilera. It culminates on a reassuring and empowering invitation, "Fall on me with open arms. Fall on me from where you are," carried by both vocalists.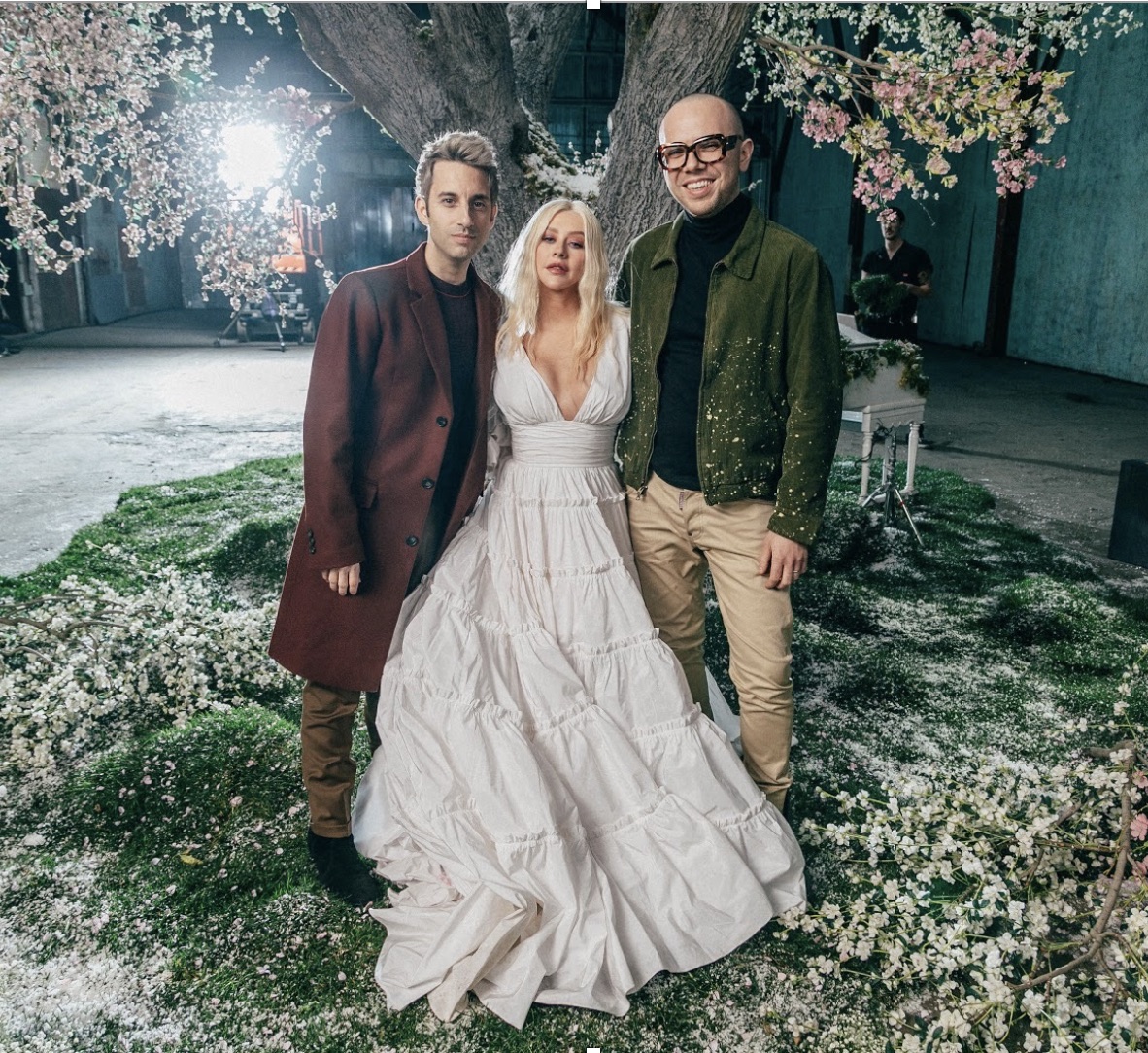 "Fall On Me" sets the stage for A Great Big World's third full-length album coming this year. Recently signed to S-Curve Records/BMG, Axel and King are in the process of putting the finishing touches on the record and will unveil more details and surprises soon.