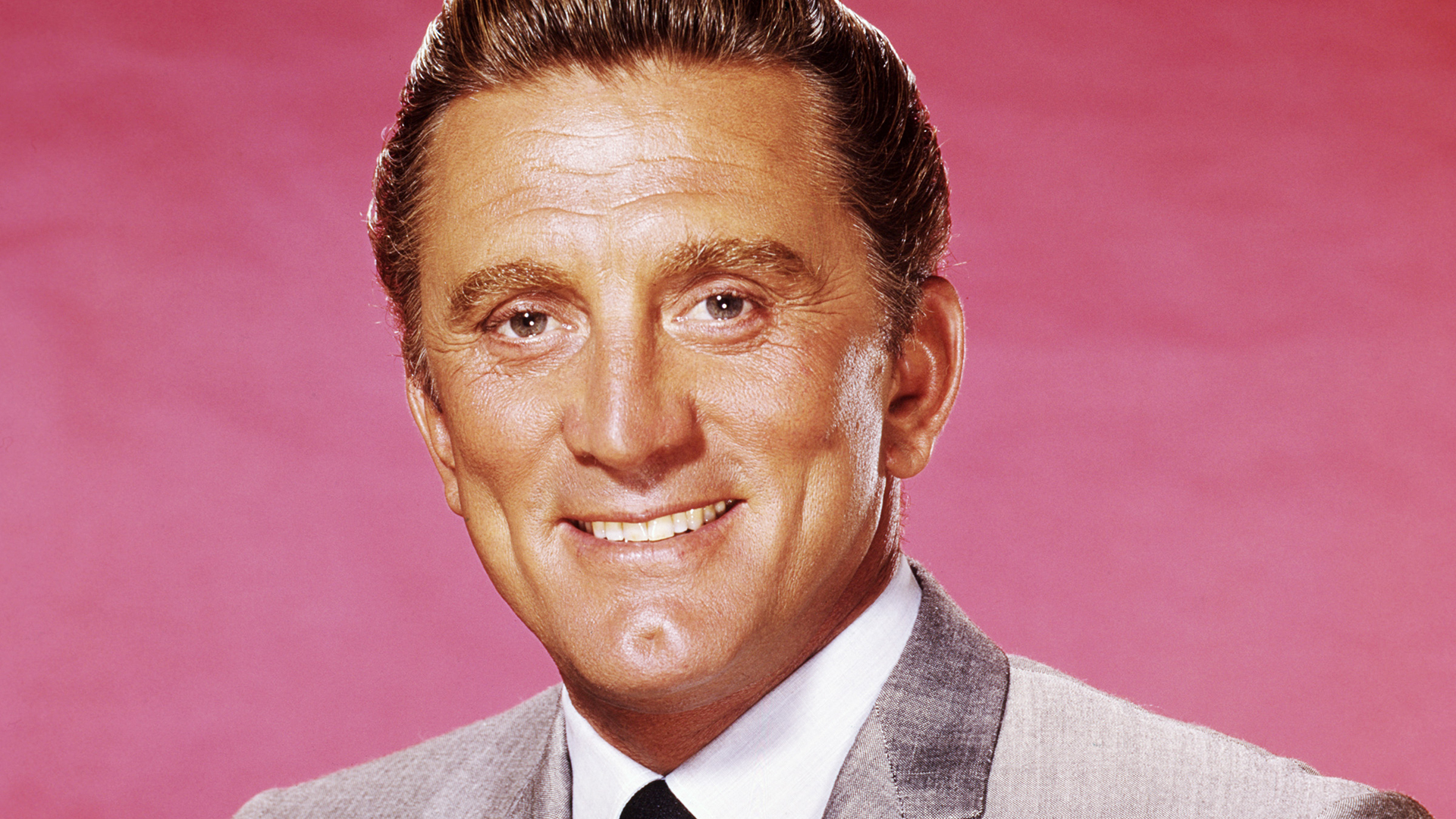 Kirk Douglas, one of the most famous American leading men of the mid-20th century remembered for his dimpled chin, chiseled features, and virile Hollywood roles, died Wednesday at the age of 103, his family announced.
"It is with tremendous sadness that my brothers and I announce that Kirk Douglas left us today at the age of 103," Kirk's son, Michael Douglas, wrote in a statement shared to social media. He continued: "To the world he was a legend, an actor from the golden age of movies who lived well into his golden years, a humanitarian whose commitment to justice and the causes he believed in set a standard for all of us to aspire to. But to me and my brothers Joel and Peter he was simply Dad, to Catherine, a wonderful father-in-law, to his grandchildren and great grandchild their loving grandfather, and to his wife Anne, a wonderful husband," he added.
A World War II veteran who survived a helicopter crash, a stroke, and two knee replacements, Douglas literally rose from rags to riches — his father was a ragman — and starred in over 80 films, including, perhaps most famously, "Spartacus." He remained in the public spotlight well into his old age, if not as an actor then as a producer, author, and blogger.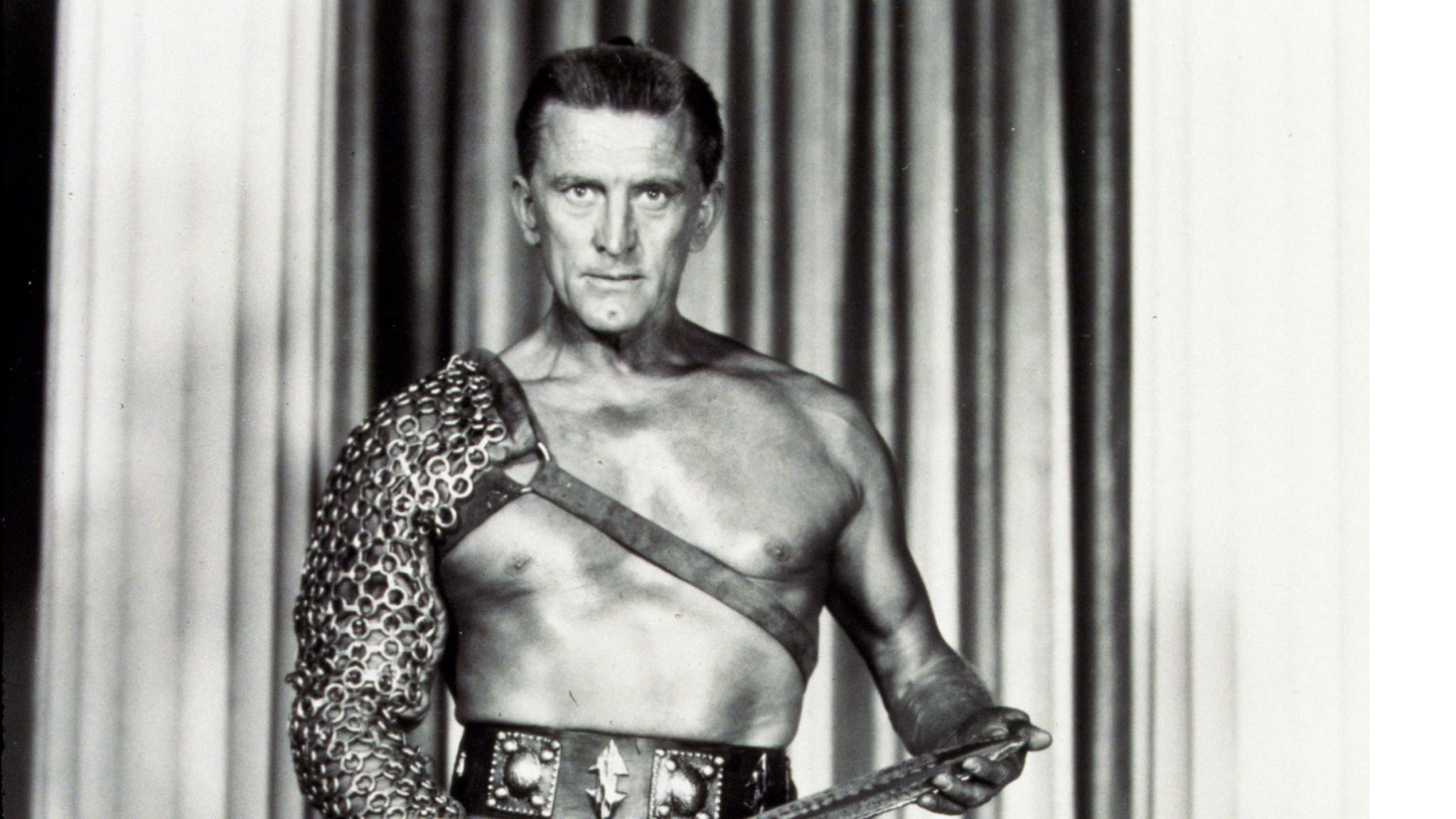 Douglas was born Issur "Izzy" Danielovitch on Dec. 9, 1916, to Russian Jewish parents in Amsterdam, New York. His family was poor, and he claimed to have worked more than 40 jobs — including stints as a professional wrestler, a waiter, and a janitor — before becoming an actor. Loans, scholarships, and sweet-talking propelled the aspiring performer through St. Lawrence University and, eventually, the American Academy of Dramatic Arts in New York City, where he studied alongside Lauren Bacall and his future wife Diana Dill, who would give birth to his first and most famous son, Michael, in 1944. After two small roles on Broadway under his new stage name, Kirk Douglas, and a few years in the Navy during World War II, he made his on-screen debut with a part in 1946's "The Strange Love of Martha Ivers" at age 30.
However, his big break came in 1949 when he starred as an ambitious boxer in the film noir classic "Champion," which earned him his first of three Oscar nominations for Best Actor. The role cemented Douglas' steely image, and with his distinctive raspy voice and piercing eyes he continued to take on intense, often cocky, characters in his films. He was once quoted as saying "I've made a career of playing sons of b—hes."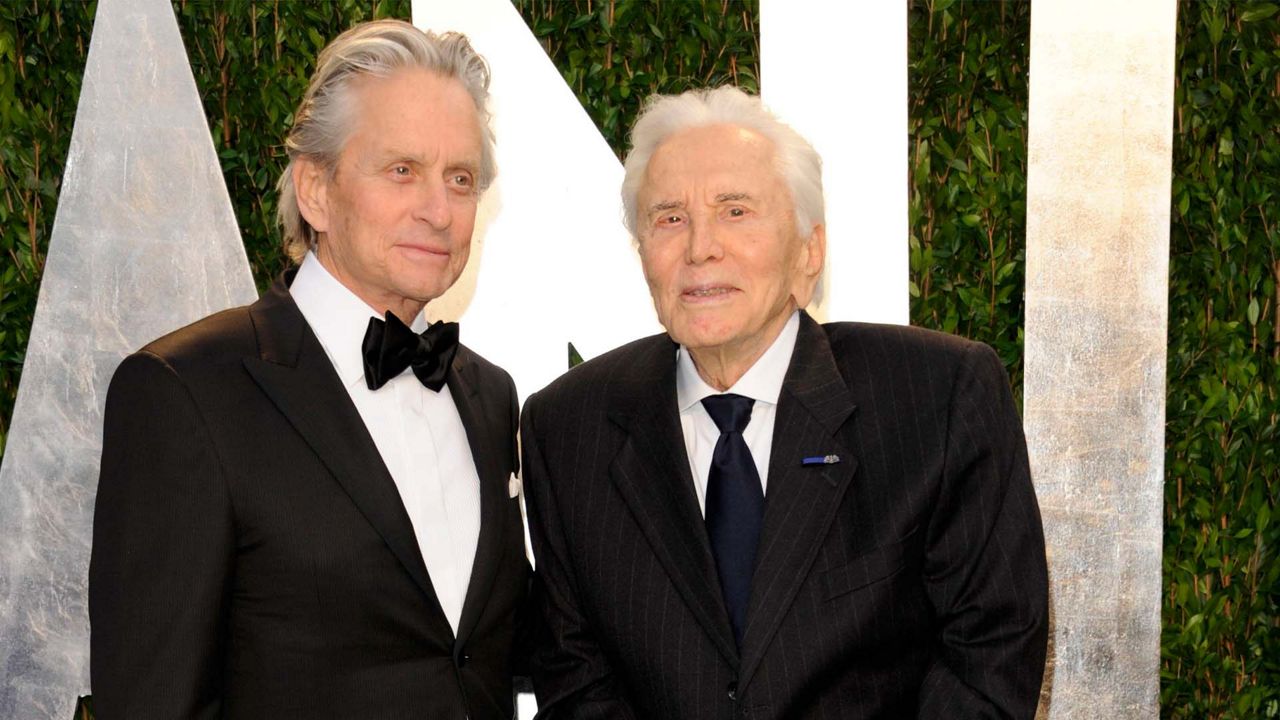 Though he never actually won an Academy Award, Douglas was granted an Honorary Oscar in 1996 "for 50 years as a creative and moral force in the motion picture community." Douglas wrote three novels and several memoirs about his career, his newfound spirituality — he embraced Judaism, the faith in which he was raised, after surviving a helicopter crash that killed two others in 1991 — and his struggle with depression and regaining his speech after suffering a stroke in 1996. In 2003, Douglas finally starred alongside his son Michael, as well as his first wife and grandson Cameron, in "It Runs in the Family," a movie about a dysfunctional multi-generation family trying to reconcile their differences. It earned disappointing box office figures and cool reviews.
He fared much better with critics at age 92, when he delivered sold-out performances of his one-man show, "Before I Forget," presenting anecdotes about living through Hollywood's Golden Age and self-deprecating meditations on his achievements. He is survived by his wife of 65 years (married May 29, 1954) Anne Buydens, their son Peter Douglas, two sons from his first marriage — Michael and Joel Douglas — and seven grandchildren.