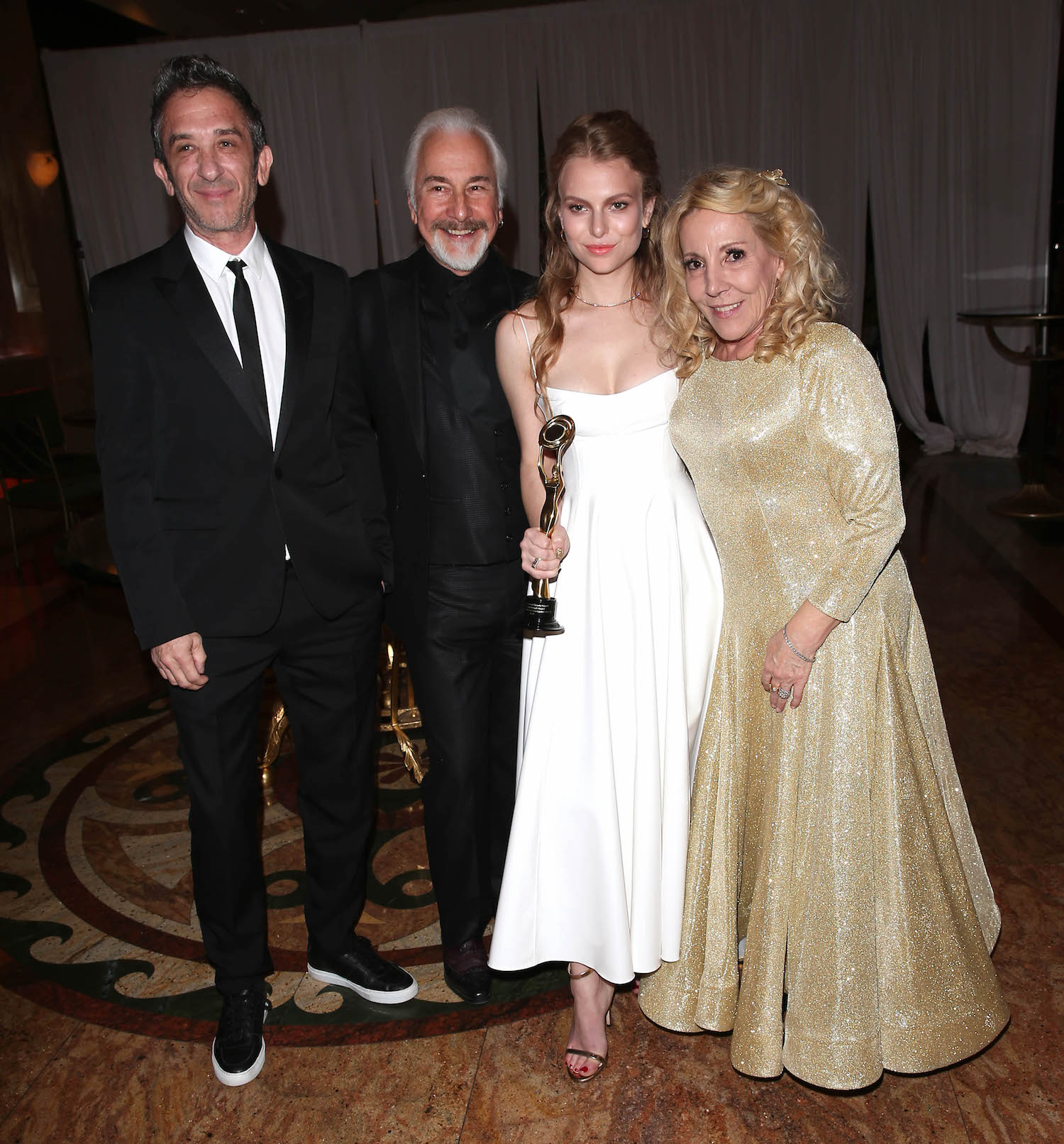 Davis Factor (Smashbox founder), Rick Baker (7x Oscar winning Makeup Artist), Danielle Lauder, Michele Elyzabeth (HBA Founder)
Photo by Shannon Watts
Danielle Lauder was stunning in white at the 2020 Hollywood Beauty Awards where she was honored with The Breakthrough Award for her makeup line with Estée Lauder entitled Act IV.
Danielle's father, William P. Lauder attended in support and Davis Factor, the great-grandson of makeup icon Max Factor presented to Danielle.
The annual Hollywood Beauty Awards (HBAs), founded by Michele Elyzabeth honored the architects of beauty on Thursday, February 6, 2020 at the Taglyan, recognizing talent in hair, makeup, photography and styling for Film, TV, Music, the red carpet and editorial, as well as special honorees.
Danielle is an aspiring actress and the great-granddaughter of Estée Lauder.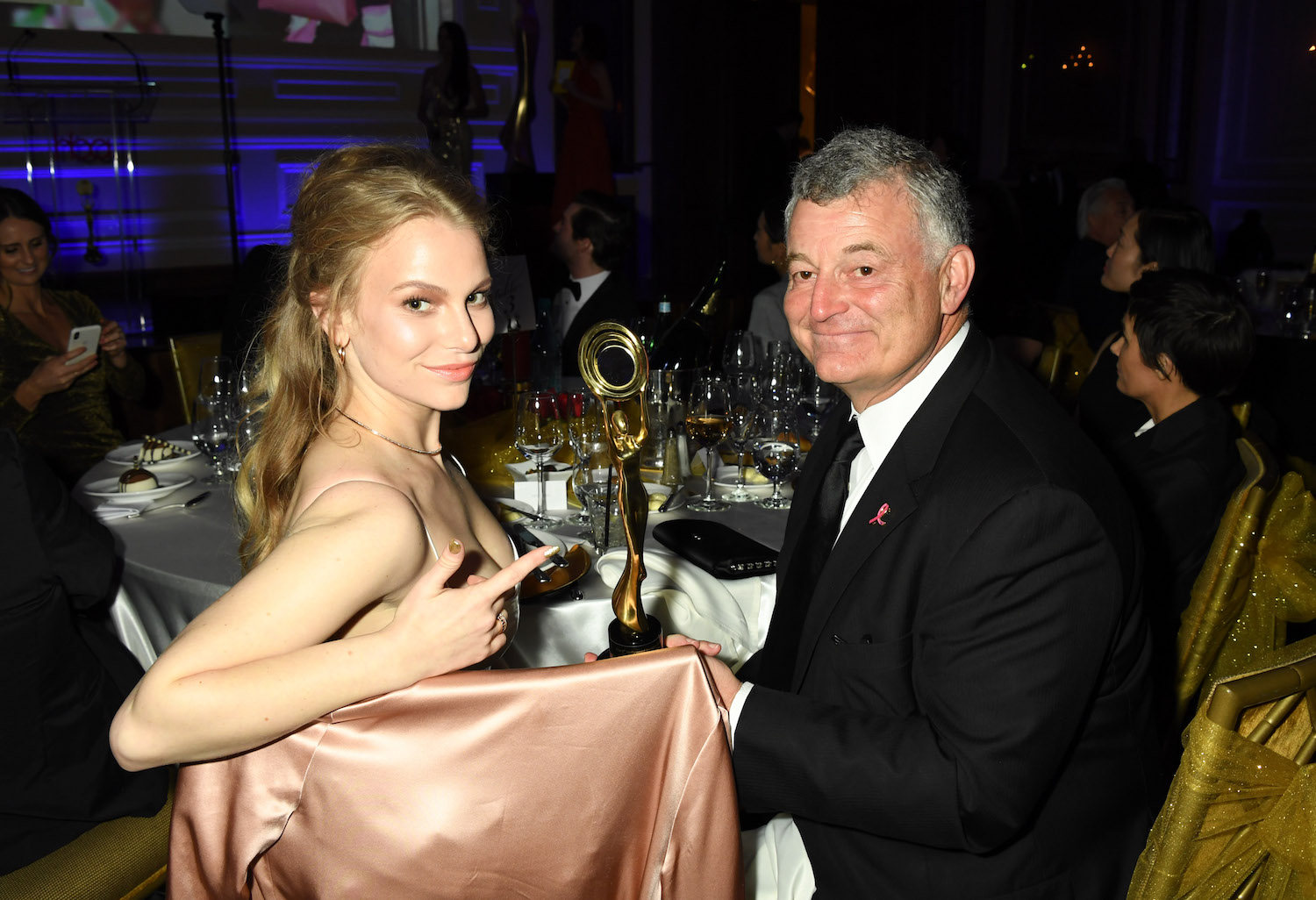 Danielle with her father, William P. Lauder
Photo by 2017 HBA Photography Winner, Jennifer Graylock
Act IV, a cinematic reference to Danielle as a fourth-generation Lauder Family member, combines Danielle's beauty legacy with her passion for acting and love of Hollywood glamour.
As an actress, Danielle has had to master the art of makeup for different lighting as she goes from audition to in front of the camera. Act IV is inspired by the concept of looking beautiful in any light. The collection includes seven products for the Face, Eyes and Lips.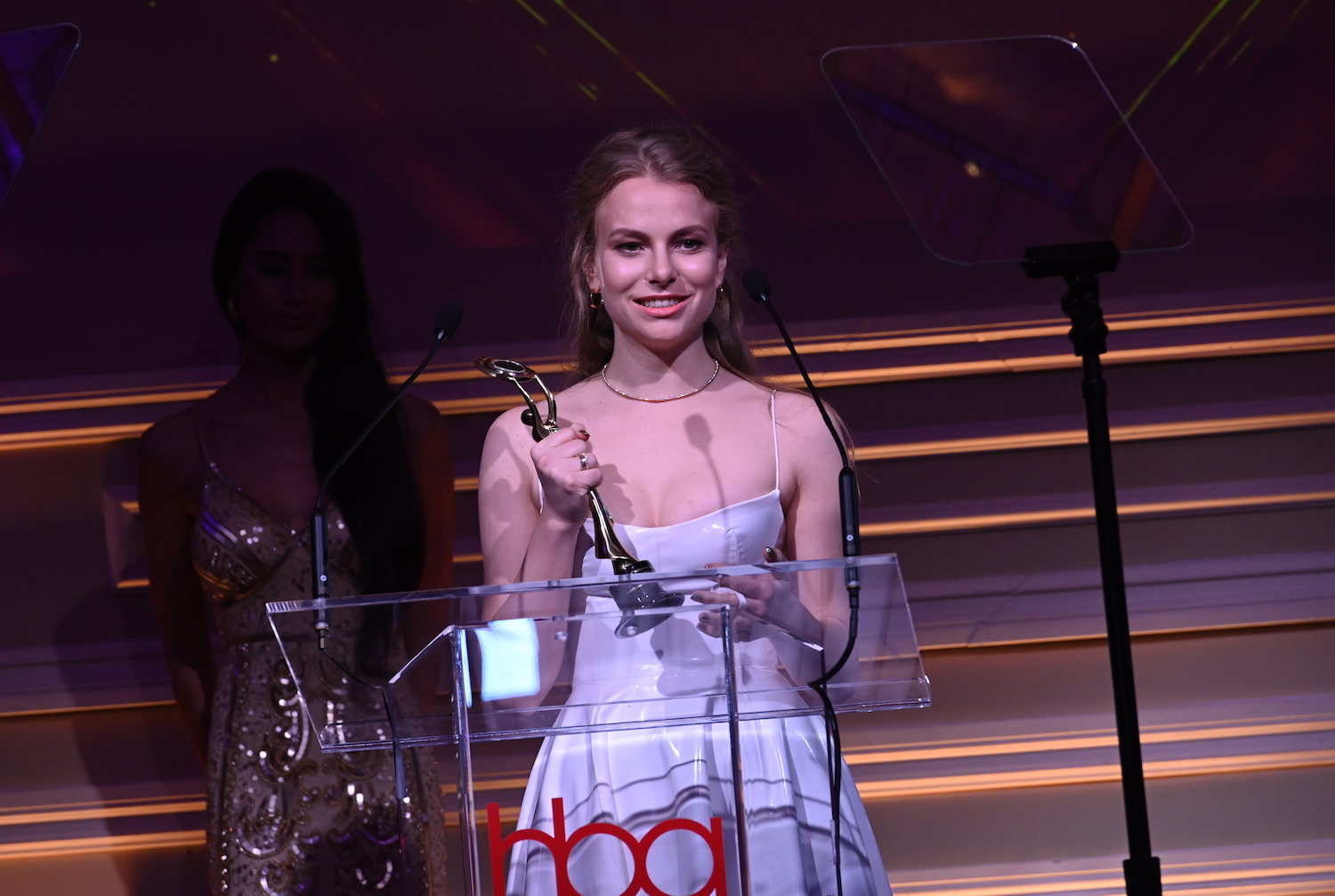 Photo by 2017 HBA Photography Winner, Jennifer Graylock