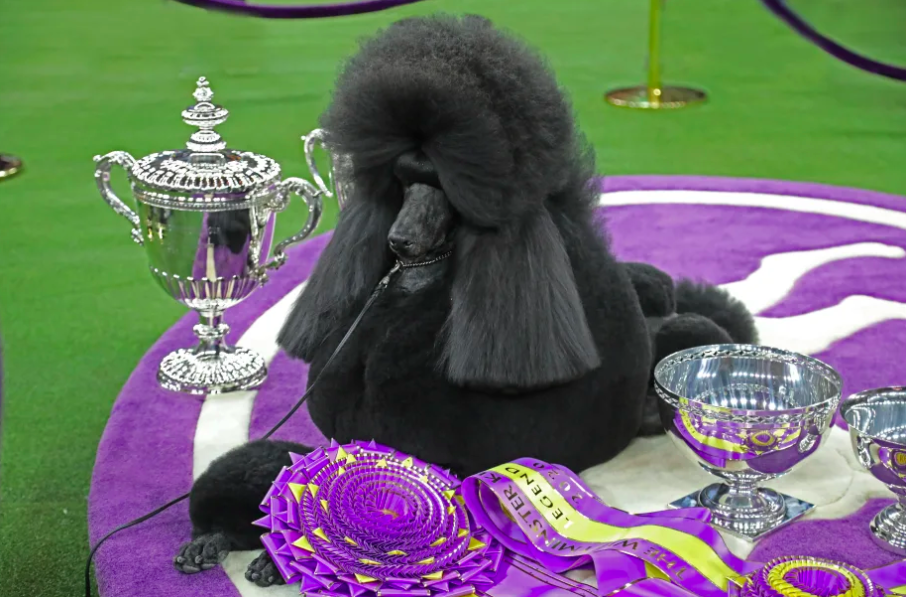 The Westminster Kennel Club welcomed 204 breeds and varieties among 2,630 entries from 49 states and 19 other countries to its expanded three-day dog show featuring the top three breeds per day—Dachshunds, Poodles, and Golden Retrievers—at Pier 94 in New York City from Sunday to Tuesday, Feb. 9-11, 2020.
Siba the standard poodle took home BEST IN SHOW at the 144th show.
America's longest continuously held dog show culminated with Best in Show awarded Tuesday evening during the live three-hour broadcast on FS1 from Madison Square Garden.
Westminster Week kicked off with the Masters Agility Championship on Saturday, Feb. 8, 2020 with 330 entries followed by the iconic, all-breed, benched dog show including the Junior Showmanship competition with 108 entries. The Masters Obedience Championship with 22 entries will be held on Sunday, Feb. 9, 2020.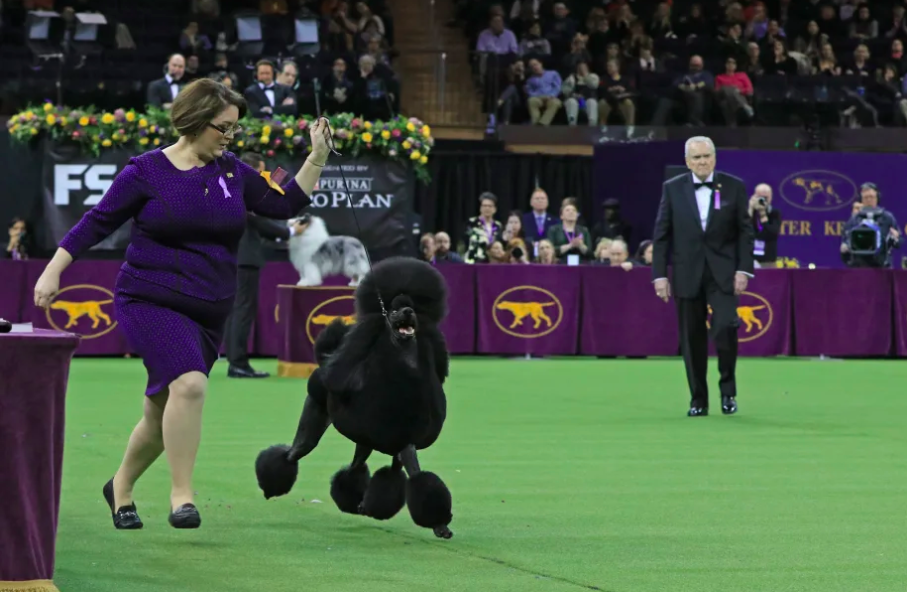 Dachshunds dominate on Sunday with 55 entries (all varieties) during the Hound breeds judging. Historically bred to hunt badgers because of their tenacious hunting spirit and good nose, today's dogs excel at assisting police with tracking duties and competing with their owners in Earthdog events.
Poodles are paramount on Monday with 43 entries (all varieties) during the Non-Sporting and Toy breeds judging. Originally purpose-bred as a retrieving water dog, the Poodle still retains that job today as well as being a wonderful companion and superstar in the Obedience and Agility rings.
Golden Retrievers grab the top spot on Tuesday with 48 entries during the Sporting breeds judging. Preservation breeders of this traditional bird hunter and field worker are maintaining the breed's unique characteristics which make them valuable in today's society as heroes in search-and-rescue work, amazing comfort dogs in the aftermath of tragedy, and brilliant guide dogs for the blind.
Joining the Westminster roster of breeds for the first time is the Azawakh with 6 entries. This slender sighthound and ancient companion of desert-roaming nomads will debut on Sunday during the Hound breeds judging.