Chris Hemsworth's team of experts and trainers are on a mission to make those New Year's fitness resolutions stick with the announcement of Centr 6, the new six-week workout program exclusive to his health and fitness app Centr, launching soon.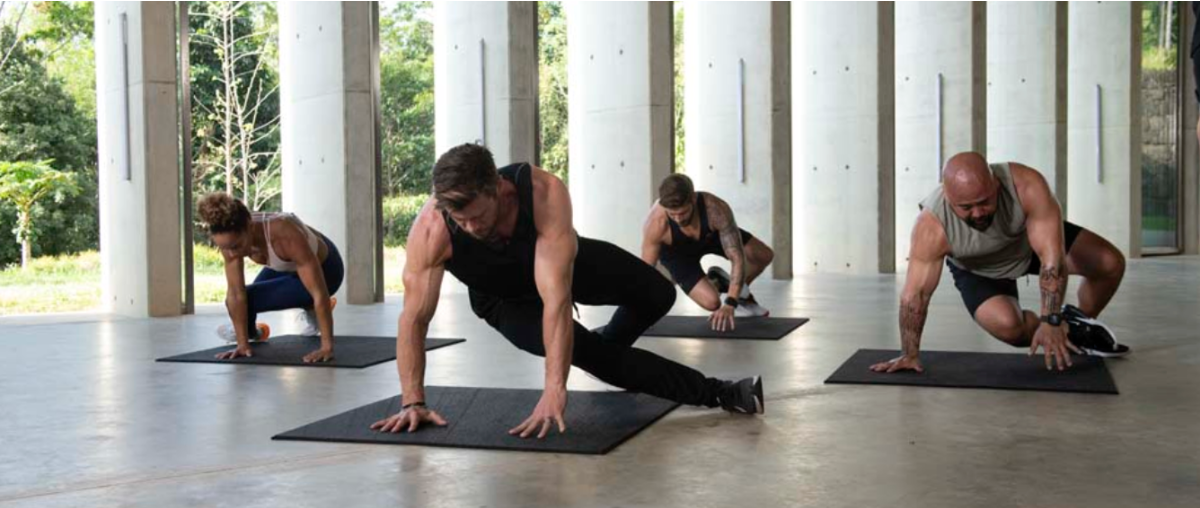 Centr 6 is the first group workout program available to Centr members across iOS, web and the newly released Android app, which launched on December 16.
"Centr 6 follows the style of training that I've found to be most effective and enjoyable. I can do these workouts at home, or when I travel, solo or with a group of mates, and they can all be done with minimal equipment in short amounts of time," Chris Hemsworth said.
Inspired by the training Chris enjoys and designed to make the workouts enjoyable, his team – trainers Luke Zocchi, Ashley Joi and Da Rulk – sweat it out alongside Centr members every step as they take training back to basics.
The Centr 6 equation is simple: 6 exercises, 6 rounds, 6 days a week, for 6 weeks. Short, sharp workouts mean Centr 6 can be done anywhere, anytime, fitting seamlessly into your lifestyle. Centr 6 workouts center around the following pillars:
Are easy to follow and suitable for all fitness levels, beginner to advanced Work for any fitness goal, from weight loss to strength building
Range 20-25 minutes in length Alternate between HIIT and strength training Utilize only bodyweight exercises and dumbbells
After launching to huge success on iOS in February 2019 – celebrating over 1.4 million downloads to date – and on the web, Centr is now tapping into Google Play's 2 billion active users and putting Chris Hemsworth's expert team at the fingertips of Android users around the world.
Centr on Android delivers the same world-class, fully customizable health and fitness experience, now optimized in a native app. Centr will only get bigger and better in 2020, making health and fitness more accessible and achievable for people everywhere.
Centr 6 Coming Soon Centr is available with a 7-day free trial at www.centr.com, in the Apple App Store or Google Play Store