There are hundreds of CBD products popping up on the internet these days. Aside from dispensaries, they will soon be carried in our favorite drugstores, such as CVS and Rite-Aid.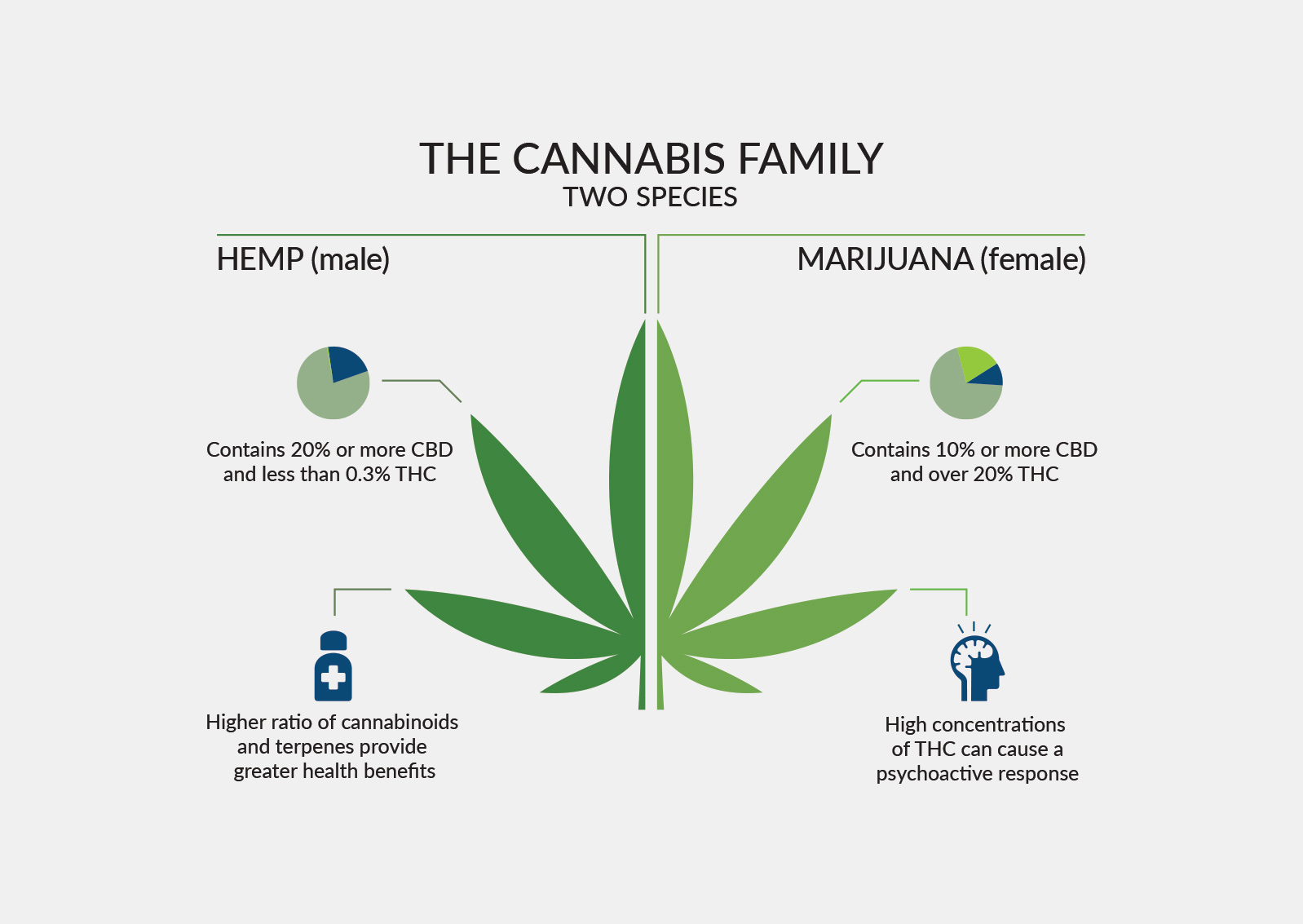 Still a large amount of people are skeptical regarding the use of CBD. So let's get educated and look at the facts. I have used CBD and Cannabis for a while now and they both have brought me relief for pain, as well as anxiety. I would rather use it anytime instead of pills. Hemp is a beautiful plant. Here is what you should know about it.
Hemp is a significant resource that dates back more than 10,000 years. It is nutrient rich and used in a variety of applications, from paper, fiber, and food, to skin care. The ancient use of hemp has been traced to many countries including China, Egypt, Russia, Greece, and Italy.
8,000 BC: Hemp cloth was used in Ancient Mesopotamia which is most of Iraq, Kuwait, the eastern parts of Syria, Southeastern Turkey, and regions along the Turkish–Syrian and Iran–Iraq borders.
2,800 BC: Chinese hemp was cultivated for fiber. In 1619, it was illegal not to grow hemp in Virginia because it was such a valuable crop. It was in 1653, that Nicholas Culpepper, English botanist, herbalist, physician, and astrologer, published The Complete Herbal, which contains a store of pharmaceutical and herbal knowledge among which there are a variety of medical uses of cannabis sativa, including anti-inflammatory, analgesic, and anti-parasitic treatment. Today, hemp is used in over 25,000 products. So what is the difference between Hemp and Marijuana?
Hemp is an industrial product used from skin care to construction. With no psychoactive implications, there is no "high" as there is with marijuana plants because it doesn't contain THC. Hemp plants are rich in cannabinoids, which carry great benefits to which our bodies respond well. It also has a variety of terpenes which are organic compounds, produced by a variety of plants, particularly conifers, and by some insects that have aromatic and physiological effects which protect the plants. As for the Cannabis Sativa Family originating in Central Asia, this plant has been involved in mankind's medicine and fiber applications since the beginning of time. More than 540 phytochemicals come from hemp, and their properties can help people with pain, inflammation, sleep, and mood disorders. This multi-purpose crop is harvested specifically to the desired use. Hemp describes a cannabis sativa plant with trace to no amount of THC, while marijuana is a cannabis sativa plant harvested for its trichomes, which have high amounts of THC.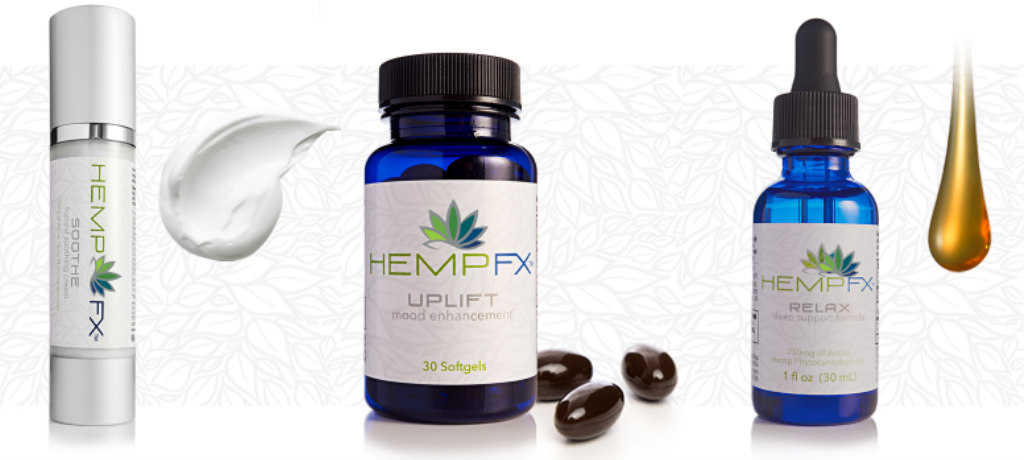 What is Cannabidiol?
Cannabidiol (CBD) is a chemical compound from the cannabis plant, known as cannabinoids, with significant medical benefits and no psychoactive effect. In other words; you will not get high. What it does, is work by naturally triggering your body's endocannabinoid system to desensitize pain and stress receptors, combat free radicals, and support circulation. It also interacts with your body's hormones, such as serotonin, to bring positivity to your mood and mind.
HEMP FX has 3 products that I recently tried and which I recommend.
The UPLIFT Mood Enhancement: Will energize your mind and elevate your mood. HempFX™ Uplift™ combines hemp-derived CBD with St. John's Wort, a botanical known for its mood-enhancing benefits, and Myrcene & Linalool Terpenes. HempFX™ Uplift™ brings positive energy to your mind and your mood, naturally supporting cognitive performance and providing sharpness and clarity, to enhance your mind.
Relax™
Calms the mind and body and enables you to get a good night's sleep. Having a restful sleep is a must. HempFX™ Relax™ combines powerful all-natural sleep supporting botanicals with the unique benefits of phytocannabinoid-rich hemp-derived cannabinoid oil. The proprietary combination of soothing botanicals found in Relax™ includes chamomile, lavender, valerian and melatonin.
Soothe™
Experience soothing relief and comfort
Achy joints and muscles can prevent you from doing the things you enjoy and affect your quality of life. HempFX™ Soothe™ helps deliver soothing relief by enhancing a healthy immune response and combating free radical damage. Soothe combines the power of hemp- derived cannabinoid oil with skin nourishing botanicals and antioxidant-rich nutrients to support the recovery process and help ease discomfort. It helps so don't be afraid to try it. You will notice a difference and you can be liberated from the use of pills.