If you have any family members that are avid fans of motorcycles and love riding but cannot afford to buy one for Christmas, start with the next best thing: clothing and accessories.
Heroes Motors has both bikes and gear. They are located in two different parts of Los Angeles; their original boutique is in West Hollywood on Melrose Avenue and well known by all motorcycle aficionados, and the other brand new shop which just opened is near the beach in Malibu.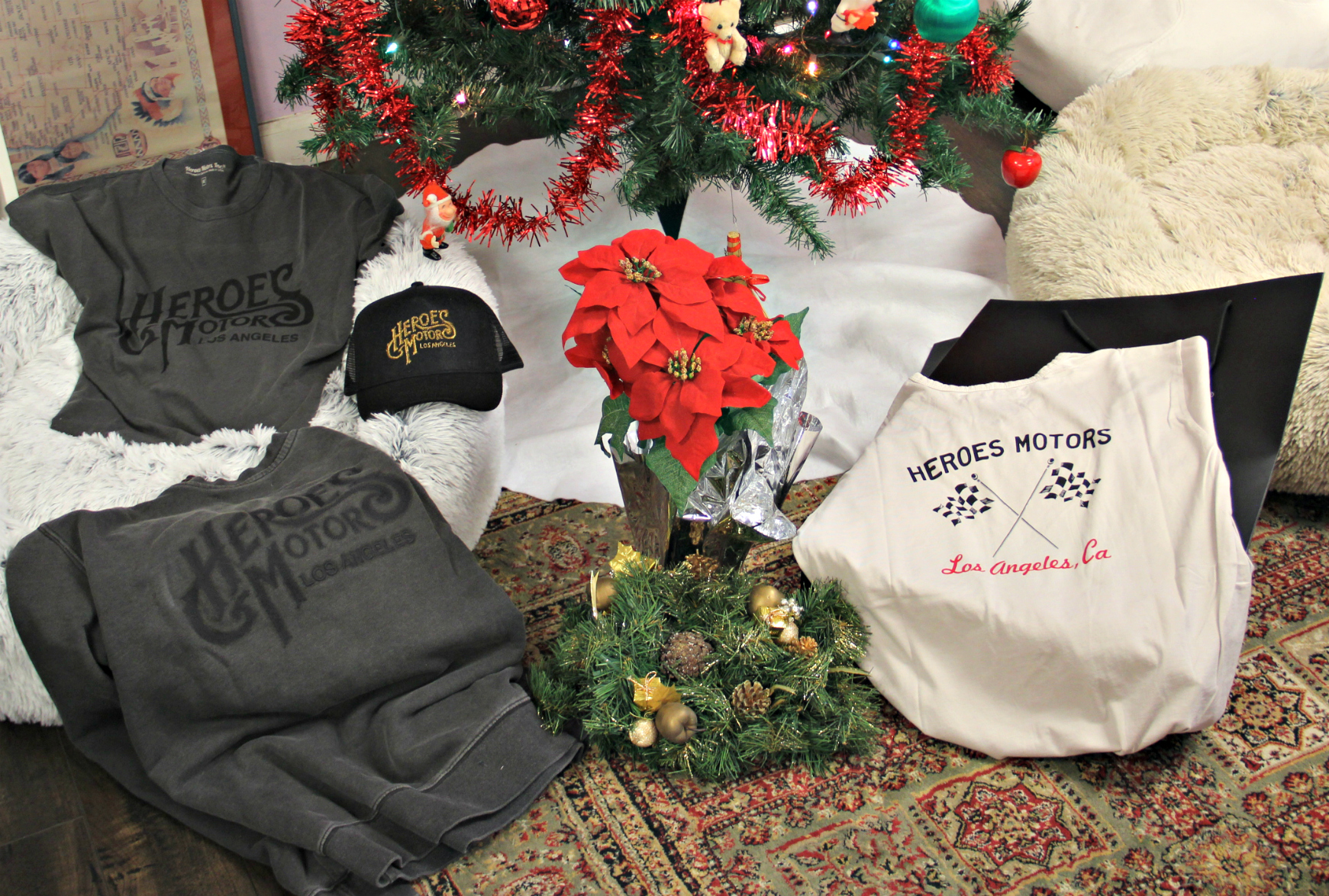 Here are a few suggestions from what I picked up for your stocking stuffers. I got two Trucker Hats, two T-Shirts and a sweatshirt all made in the USA. The perfect gifts for my brothers who just love their motorcycles.
The Heroes Motors Trucker Hat is Black & Metal and is a Limited-Edition model making it a sure winner. Made of Nylon mesh on canvas, the Heroes Motors Logo is handmade and metal embroidered in front. The second hat is equally as cool with its "3D Heroes Motors Logo" embroidered in front. It is made of nylon mesh on a canvas front and is adjustable.
Heroes garments are hand-crafted in Downtown Los Angeles from ultra-soft cotton with contrasting dyes for subtle contemporary attitude using super-soft, high-quality, organic cotton. The unique pre-washing process provides a worn-look and feel and creates a chic appearance.
Merry Christmas!
For more information on Heroes Motors and to purchase their merch visit www.heroesmotors.com