As a young puppy, I remember when our Mom asked us what we wanted for Christmas, and we would immediately answer that we would love to have a new bed, and the Calming Shag Donut Cuddler from Best Friends By Sheri was our favorite. We had heard from our doggy friends that we will sleep better because of its round shape. The raised rim creates a sense of security and provides head and neck support, while the super-soft filling offers joint and muscle pain relief.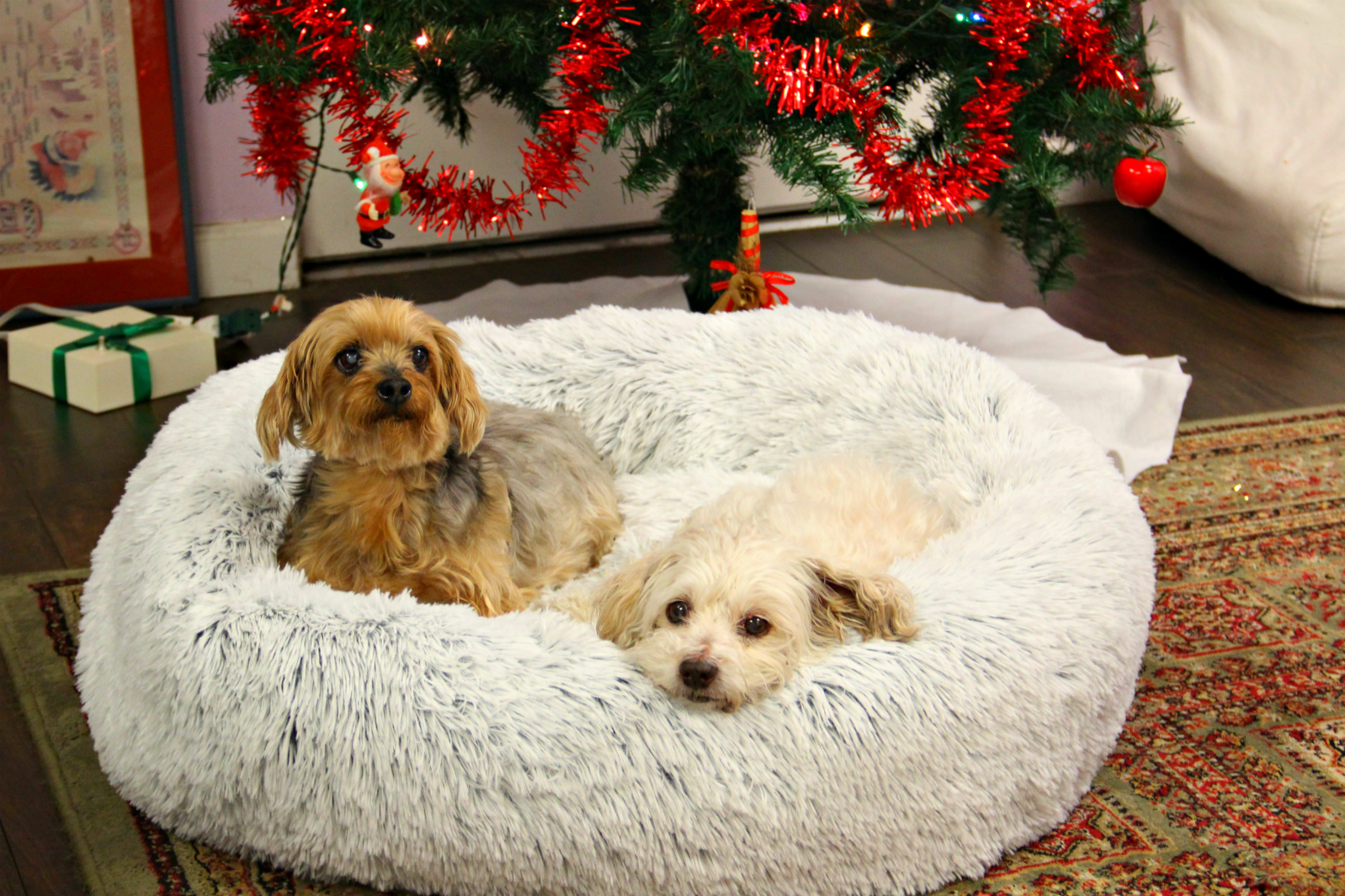 Elvis (Yorkshire Terrier) & Marley (Maltese)
We figured that this would be perfect for our old age! So when Mom asked why she should get us one; we had all the answers.
First, it offers Superior Comfort: Cozy, flexible and finished with faux (of course) shag fur, this self-warming luxury dog bed is reminiscent of a mother's fur coat! It has deep crevices that allow us to snuggle. That being said, you can count on having a more restful sleep for better health.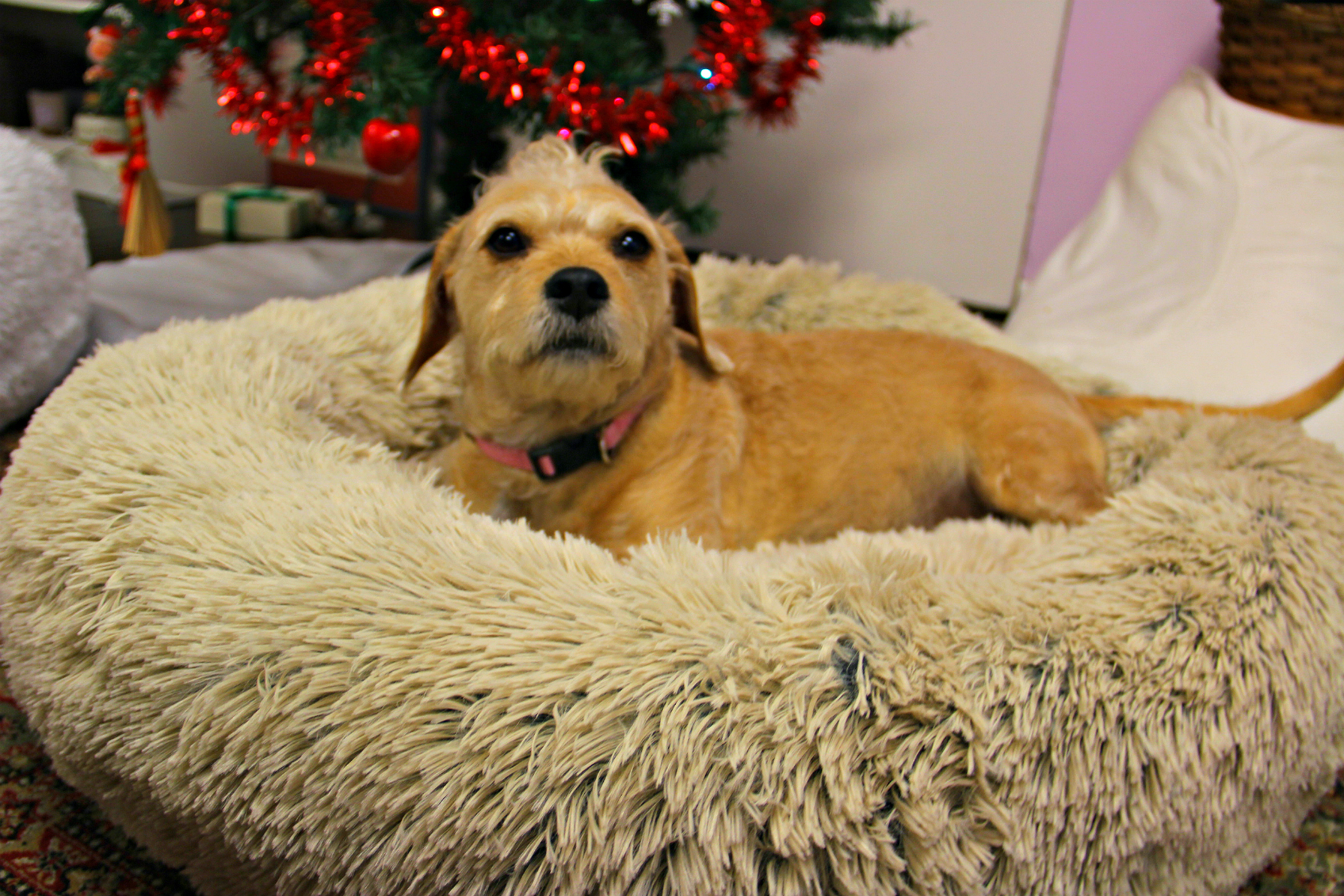 Laurie (Terrier Spaniel)
Second, they come in various colors and sizes, and they are quite stylish in any room. One of the best features is that because they're finished with water and dirt-resistant bottoms, they help prevent accidental messes from spilling to the floors.


Third, they are made of durable nylon and luxurious faux fur, and when added all together; create dog mattresses that are as practical as they are comfortable! For added convenience, every bed is washing machine and dryer safe (Machine wash, gentle cycle, tumble dry, low heat), minimizing pet odors and excess hair. Guess what? She got us the beds!!
For more information and to gift your furry pal the Calming Shag Donut Cuddler visit www.bestfriendsbysheri.com