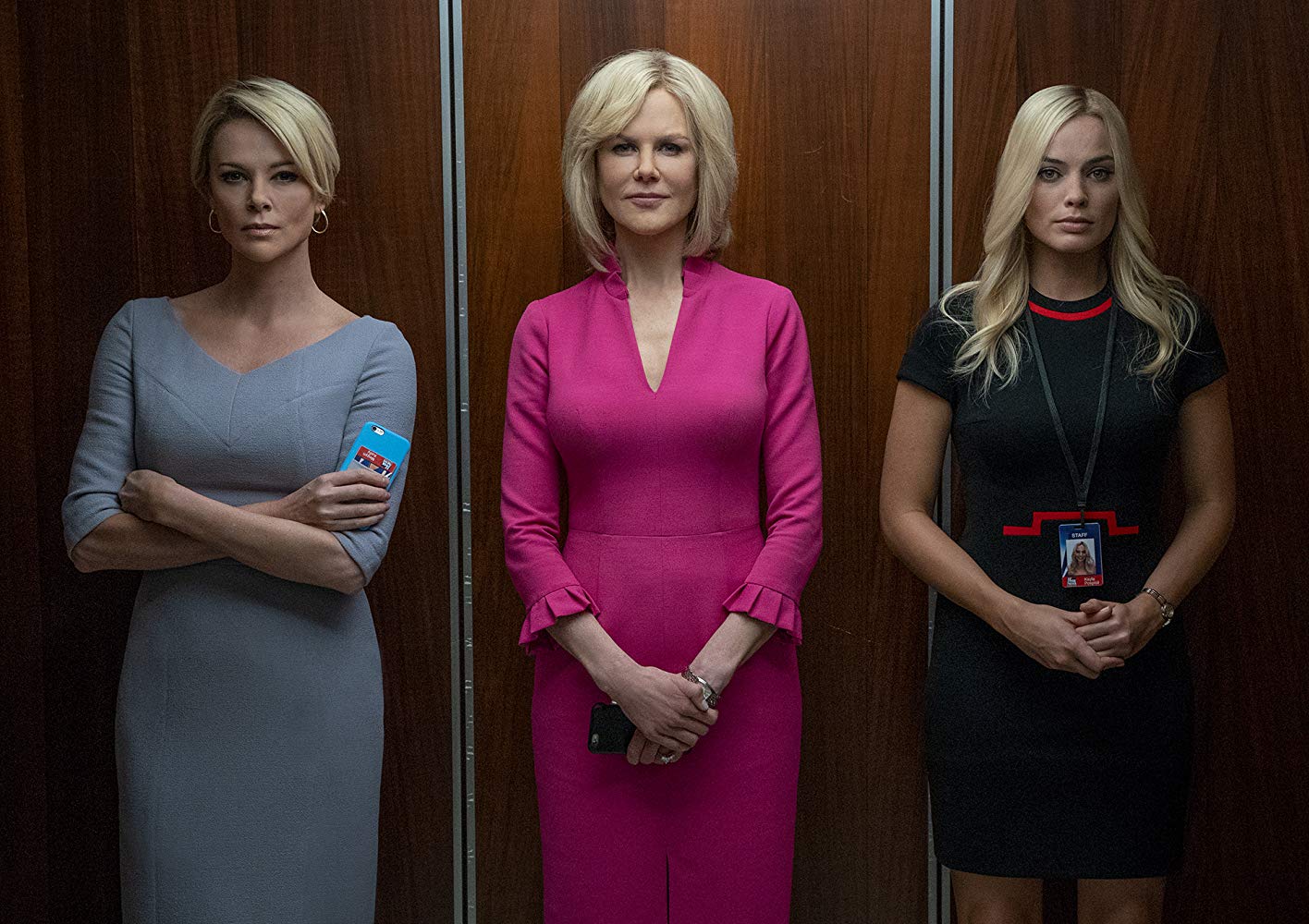 The culture of sexual harassment at Fox News under the command of the company's late founder Roger Ailes is rivetingly recounted from the perspective of his victims in "Bombshell," a searing bio-drama starringCharlize Theron as Megyn Kelly, Nicole Kidman as Gretchen Carlson, and Margot Robbie as a fictional Fox News associate producer.
Directed with poise by veteran filmmaker Jay Roach, who has all but mastered the political bio-drama after superb HBO films like "Recount" and "Game Change," this incendiary piece gives voice to the victims of Ailes' well-documented reign of abuse during his tenure at the company's New York headquarters. Leveraging his power to take advantage of everyone from producers and assistants to onscreen talent, while the film doesn't exactly shed new light on the many instances of abuse that have been reported since the Fox News honcho's ousting, it does offer an eye-opening inside look at the events as they unfold, underscoring the heartbreaking nature of the abuse and the victims' bravery in standing up to one of the most feared and powerful figures in modern media. Although the screenplay by Charles Randolph ("The Big Short") and Roach's accompanying direction is anything but subtle, emphasizing the sensationalism at every turn, "Bombshell" still packs an emotional wallop, and offers invaluable insight into the forces at work that allowed this abuse of power to persist.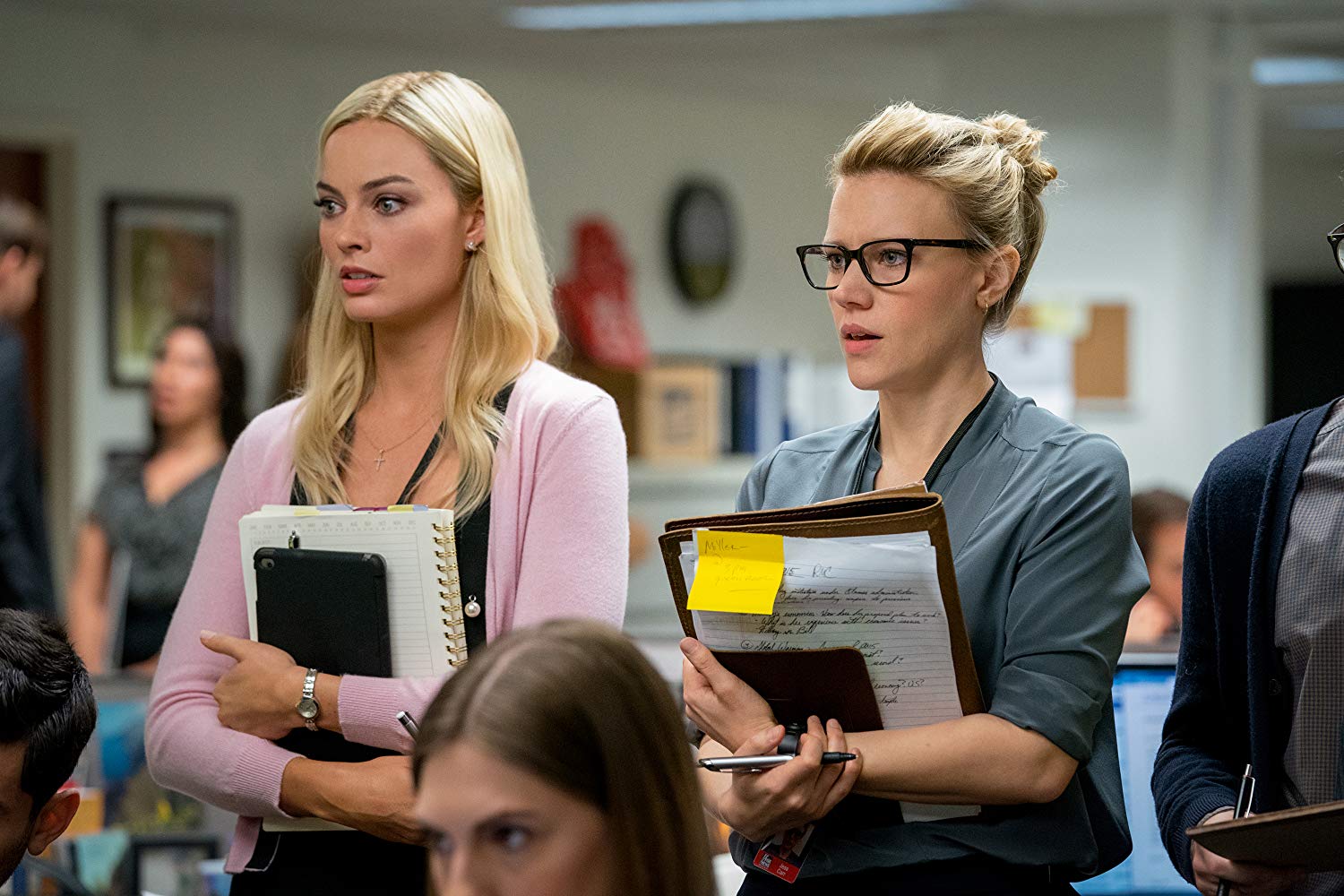 Set in the lead-up to Ailes' forced resignation in the summer of 2016, "Bombshell" follows the interconnected stories of three women at Fox News: "Fox & Friends" cohost Gretchen Carlson (Nicole Kidman), "The Kelly File" host Megyn Kelly, and a fictional associate producer named Kayla Pospisil (Margot Robbie). Carlson's story kicks things off as the cohost gears up to file a lawsuit against Fox News founder Roger Ailes (John Lithgow) for harassment and for demoting her when she wouldn't give in to his sexual overtures. While Carlson is being forced out, Megyn Kelly (Charlize Theron) is becoming the network's breakout star with her brash opinions and confrontational style, as evidenced during the Republican debates when she takes presidential nominee Donald Trump to task over his treatment of women.
As word of the impending lawsuit trickles out around the office, Kelly, who was previously subjected to Ailes' harassment, is forced to make a decision: defend her boss or follow Carlson's path and go public with her claims. All the while, associate producer Kayla Pospisil is dealing with Ailes' abuse in real time as she strives to climb the corporate ladder, much to the dismay of her friend and fellow producer, Jess (Kate McKinnon).
Thanks to Charles Randolph's dramatically potent and well-researched script, "Bombshell" delves into this headline-grabbing case of abuse with devastating realism, showing moviegoers that these incidents were part of a larger cultural problem wherein women were forced to tolerate this egregious behavior or put their careers in peril. However, despite the severe nature of the subject matter, Randolph and director Jay Roach also emphasize the inherent absurdness of these despicable acts, finding ways to bring humor to the proceedings without trivializing the victims. Kudos go out to Roach's collaborators who help him walk this tonal tightrope, with Barry Ackroyd's immersive camerawork bringing the insider's world at Fox News to life, Jon Poll's sharp editing navigating the interconnected storylines, and Theodore Shapiro's versatile score eliciting the storyline's full emotional scale.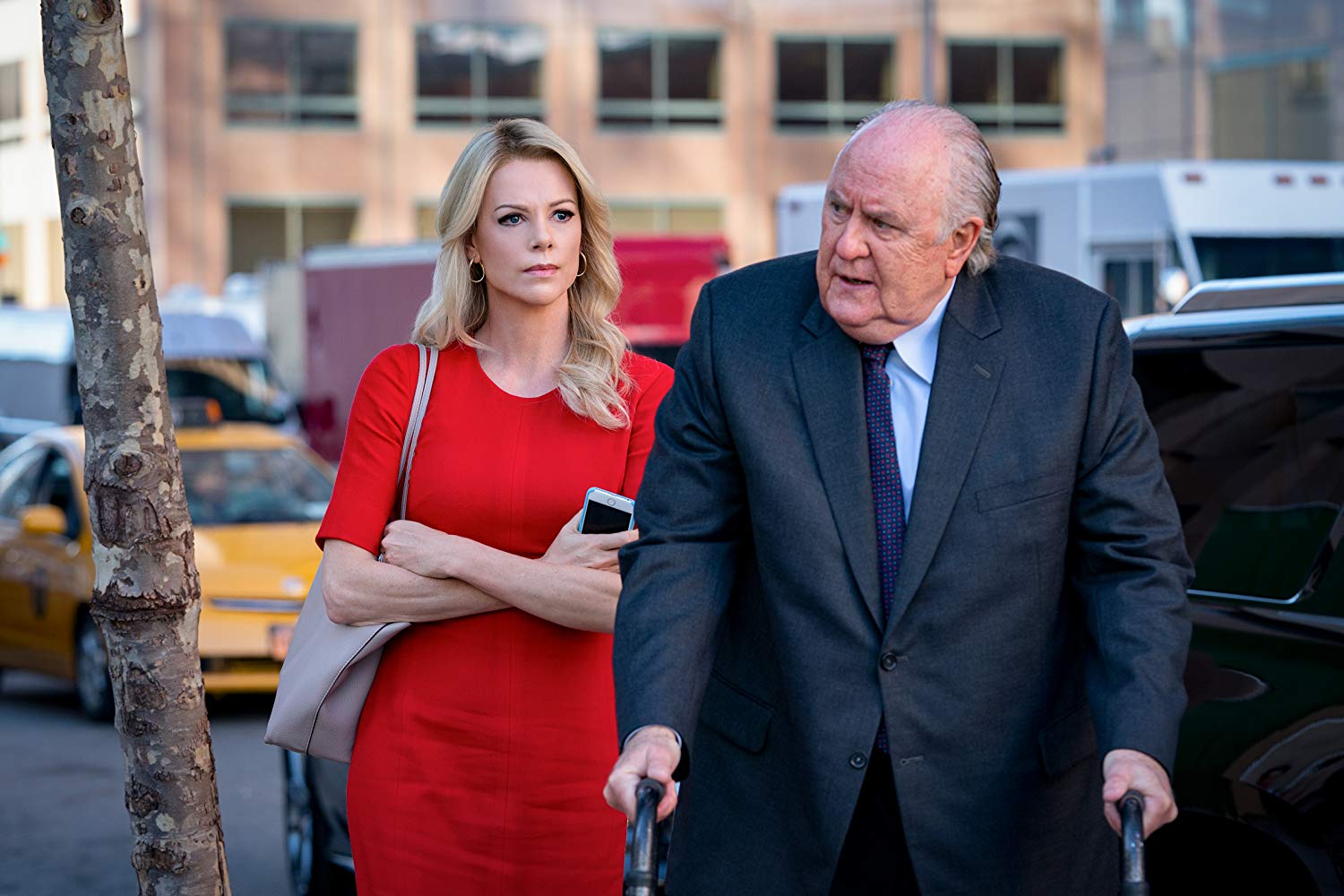 Sharing the lead roles of "Bombshell" are three of the most talented and hardest working actresses in Hollywood in Charlize Theron, Nicole Kidman and Margot Robbie. And while each of these actresses inhabit their roles with aplomb, it is Robbie as the starry-eyed producer desperate to get ahead whose performance is the most resonant. As the perky cohost who jumpstarts Ailes' downfall, Nicole Kidman is also memorable as Gretchen Carlson, capturing the newscaster's poise and grace under pressure while she builds her legal case. Not to be outdone, as Fox News' breakout star Megyn Kelly, Charlize Theron gives a more nuanced performance as her character struggles to navigate being a Fox mouthpiece at the same time as she's joining the growing chorus of accusers. Rounding out this memorable cast is a nearly unrecognizable John Lithgow as the company's compulsively abusive founder and Kate McKinnon as a Fox News producer who is somehow a closeted lesbian as well as a Hillary Clinton supporter.
"Bombshell" is a blistering bio-drama that gives its female protagonists the platform to expose their powerful truths.
By Lucas Mirabella
Running Time: 108 minutes
Rated R for sexual material and language throughout.